 Liverpool Are Magic, But At The Moment Pretty Tragic
There was a sense of unfinished business when the season ended and the new fixture list underlined that. We're less than two months away from the new campaign and the sooner the action starts again the better.
Almost everyone at the club has something to prove. Last season was seriously substandard. There were too many question marks left hanging in May for it to be a comfortable summer. Flicking through the list of fixtures there are too many that leave you going, "Mmmm…" Many matches feel like they could go either way.
You never stand still in football. You're either going forward or backwards. This time last year Liverpool were backsliding. The new schedule of games is as much a warning as anything. At the moment, despite the unbeaten run in April and May and the signing of Alexis Mac Allister, I'm not convinced the progression is enough. There's still loads of work to be done.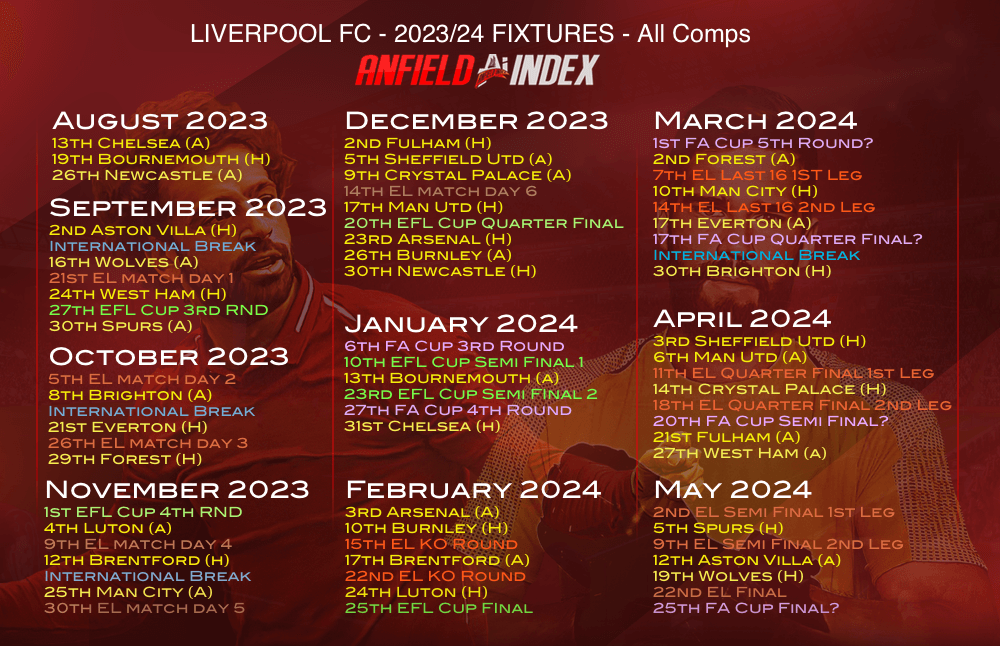 How much will Liverpool spend this summer? Who knows. How much should they spend? That depends. But there should be somewhere upwards of £150 million available.
That's based on a number of factors. First, a big deal was made of keeping powder dry and waiting for the right man 12 months ago. Second, add the sort of money you'd expect a club with Champions League aspirations to spend. Third, it's about the minimum requirement to give Jurgen Klopp a competitive squad.
If the business can be done cheaper, good. There's no point in performative spending. But, in the present environment and based on needs, if FSG lowball the transfer budget then the owners will deserve serious criticism.
They created a smooth recruitment machine after Klopp's arrival but allowed things to unravel. There is recognition of this in Boston.
Success is about more than spending money but it will need investment to fix things at Anfield and the one thing FSG cannot afford is Liverpool to be outside the new Champions League format when it's introduced in 2024-25. The bump in income for those involved in Europe's most prestigious competition will be considerable. That's not something FSG can afford to gamble with.
Ibrahima Konate might have a point when he complains about whether the club will replace the four players who left at the end of the season. The 24-year-old was quoted as suggesting a transfer splurge was necessary. He said: "If not, what do we do? Do we play with an understaffed squad lacking in quality? You can't rely on youth at this level."
The only problem is that Klopp has been unable to rely on Konate. Between injuries and elementary mistakes, the defender hasn't even established himself as a regular in the team.
If you're going to talk big, you need to earn the right to do it. Konate isn't at that point yet. The best thing he can do at the moment is shut up and play. Otherwise, it looks like the beginning of an exit strategy.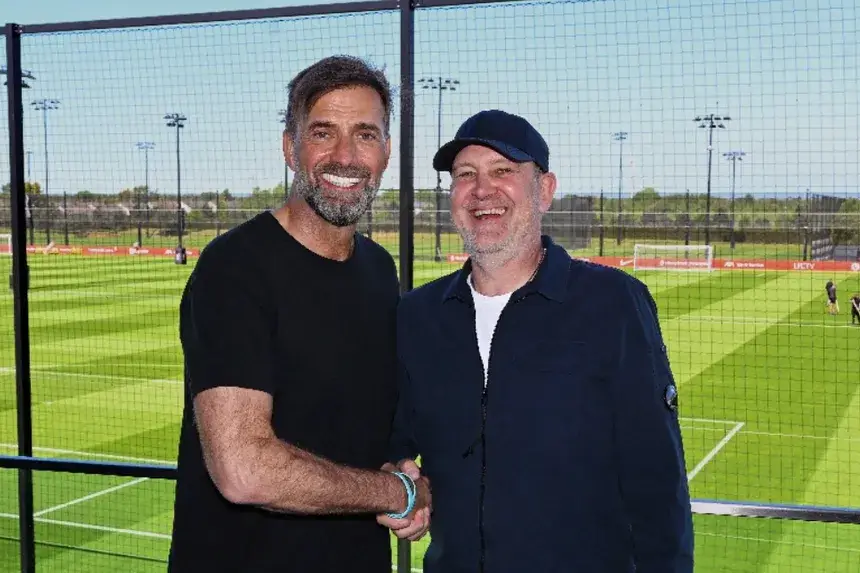 The new caps on spending discussed at the Premier League meetings this week are a positive development for clubs like Liverpool. There are a variety of proposals on the table but they are linked with the TV income of the bottom club. They will limit player wages to a multiple of the baseline figure.
There's a couple of problems. Has anyone asked the players? Secondly, if this is introduced in the Premier League, what's to stop foreign clubs offering significantly higher salaries. UEFA's rules are tied to turnover but in the age of state-owned teams and artificially inflated sponsorship deals, there is plenty of room for manoeuvre.
For the moment, it all sounds a bit woolly and unrealistic. You shouldn't hold your breath waiting for a brake on clubs that are skewing the competitive landscape.
It shows how anodyne footballers' celebrations have become when Jack Grealish's fairly harmless drunken antics received so much coverage. It did, however, bring to mind a couple of the classics from Liverpool history.
Perhaps the best was in 1977, after the team brought the European Cup back to Merseyside for the first time. The majority of the squad and staff were off their heads for the homecoming. Emlyn Hughes, the captain, took the leading role in making an exhibition of himself. He addressed the crowd from St George's Hall and broke into song. "Liverpool are magic," he sang and that was OK but everyone held their breath because they knew what was coming. Sure enough, the second half of the couplet boomed out. "Everton are tragic!"
He might have been right but it upset a lot of people at a time when relations between the two sets of fans were considerably less toxic than today. Tommy Smith was famously said to be able to cause a fight in an empty house, but Hughes caused uproar across a city. And how we enjoyed it. Nice one Emlyn.
Meanwhile, Terry McDermott was never a man to be upstaged in a drinking session. He nipped around the back to relieve himself over the balcony. He didn't look where he was going and provided a cooling golden shower for a number of hardworking volunteers from the St John Ambulance.
You've got to love a good celebration.
Quick plea to LFCTV and all responsible fan media: any chance of some more Bobby Firmino content? I definitely haven't had enough. Honest.
It's nice to see prosecutions of Hillsborough trolls and offensive matchday loudmouths. They deserve it.
Excuse me if I don't celebrate, though.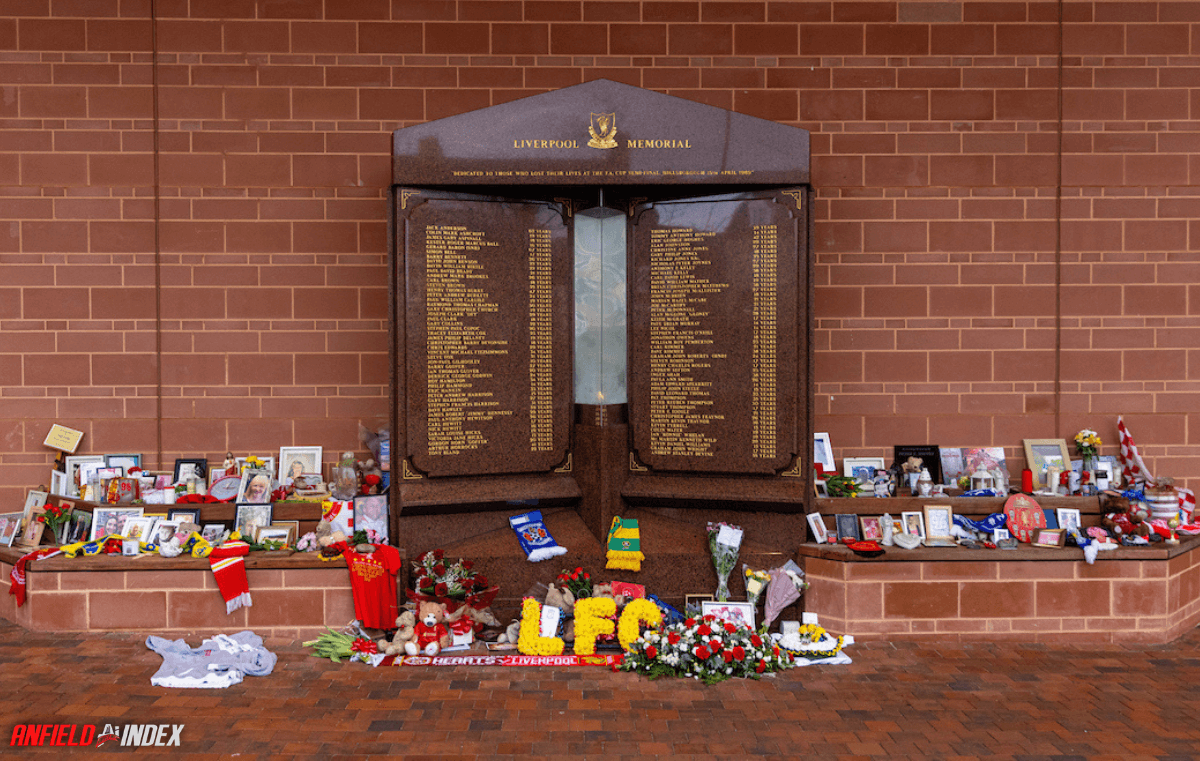 Wouldn't it have been better to have seen the men who caused the unlawful killing of 97 people convicted in court? And those involved in the cover up and the black propaganda programme that blamed fans?
Because if that would have happened there'd be much less Hillsborough denial. If policemen had gone to jail or been sacked, it would have been harder to sing "You killed your own fans."
If the liars had been stripped of their positions of power and their honours, their lies would have lost their energy, too.
You wouldn't have to point to the Hillsborough Independent Panel and the longest inquest in British history, you'd just have to look at the convictions of disgraced ex-policemen. But they're walking around free with their records unsullied, a living vindication to the sneerers and deniers.
If the law had done its job properly in the first place, we wouldn't need it now to slap the wrists of no-brained gobshites.