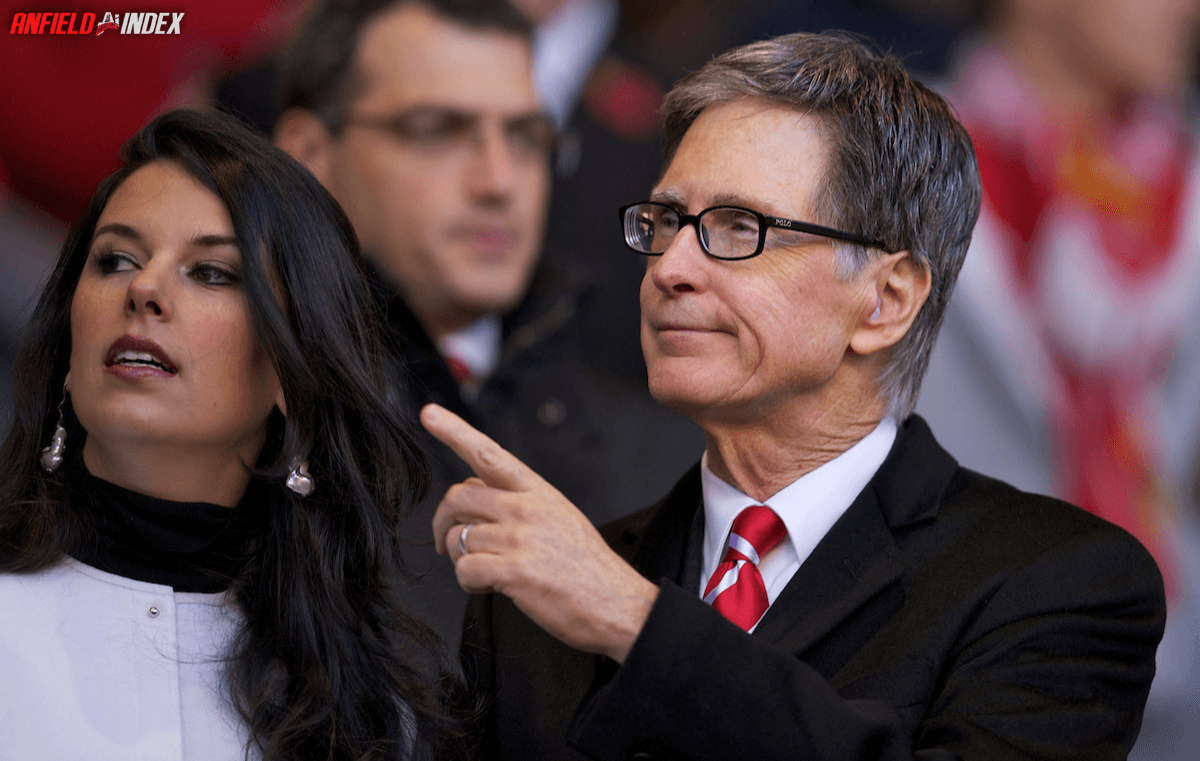 The Reason Why FSG Are Reluctant To Sell Liverpool FC
Premier League's £5.5bn Revenue Boom: FSG's Liverpool Commitment Unwavering
Record-Breaking Revenues in Premier League Football
Recent data lays bare why Premier League ownership is considered such an attractive proposition. With record revenues of £5.5bn for the 2021/22 fiscal period, owning a team in England's top-tier league seems to have transformed into a ticket to an exclusive club of high net worth.
Despite murmurs around the Glazer family planning to dispense their majority shares in Manchester United, they still seem keen on retaining a minor stake in the club. This decision is reportedly rooted in their desire to remain a part of the most prosperous football league worldwide.
FSG's Investment Search and Premier League's Unwavering Appeal
Similar sentiments are echoed by Liverpool's proprietors, the Fenway Sports Group (FSG). Since 2010, FSG has been steering the club with a firm hand on the tiller. Last year, the group launched an active hunt for investment, aiming to offload a minor stake in Liverpool. The motive, however, was not to sever ties with the club but to bolster the funds for its future expansion and maintain its place among the Premier League's reigning heavyweights.

While FSG's search for investment is still underway, the newly-released figures by the Deloitte sports group elucidate why the group remains reluctant to part with Liverpool. These statistics also explain the surge in global interest towards acquiring Premier League clubs from individuals, consortiums, and sovereign wealth funds.
Premier League Dominates European Landscape
The Premier League stands head and shoulders above its competitors, with member clubs reporting a 12% increase in overall revenues in the 2021/22 season. This surge has led to a record total revenue of €6.4bn (£5.5bn), a figure that trumps the combined revenues of Spain's La Liga and Germany's Bundesliga.
Despite La Liga's total revenue seeing an 11% increase to €3.3bn (£2.83bn) in the 2021/22 season, it still lags considerably behind the Premier League. Bundesliga clubs also witnessed a modest 5% growth, taking their total revenue to €3.1bn (£2.66bn), courtesy of enhanced matchday and commercial revenues.
Serie A and Ligue 1: Contrasting Fortunes
Serie A was the only 'big five' league to observe a decrease in total revenues in 2021/22, primarily due to the dwindling value of domestic and international broadcast deals. On the flip side, France's Ligue 1 clubs experienced an exponential 26% growth in total revenues, making a new high of €2bn, a boost primarily driven by new commercial deals and a revival of matchday revenues post the pandemic.
Premier League Revenues: A Deep Dive
The rise in Premier League clubs' revenue in 2021/22 is primarily attributable to record matchday revenue, supplemented by commercial revenue hitting an all-time high. Matchday revenue surged to £763m in 2021/22, a significant leap from the previous season which had been conducted behind closed doors. Commercial revenue, fuelled by fans' renewed fervour for the game, also saw a sharp increase of £245m (16%), reaching a peak of £1.7bn.
Total wage costs also saw a 6% increase in 2021/22, taking the total to £3.6bn. Although this increase in wages was overshadowed by the revenue growth, the league's wages-to-revenue ratio fell for the second consecutive season to 67%.
Despite a minor decrease in operating profits to £459m in 2021/22, the overall losses of Premier League clubs decreased significantly to £607m. A testament to the robustness of the Premier League, the club's net debt also decreased by 34% to £2.7bn at the end of 2021/22, a decrease partially attributable to the acquisitions of Chelsea and Newcastle United by new owners.
Given the Premier League's ongoing financial prosperity, FSG's resolve to retain its hold on Liverpool seems to make absolute business sense. With the league's dominance in global football showing no signs of abating, whilst this may cause alarm for some parts of the fanbase, FSG's commitment to Liverpool looks set to remain as steadfast as ever.