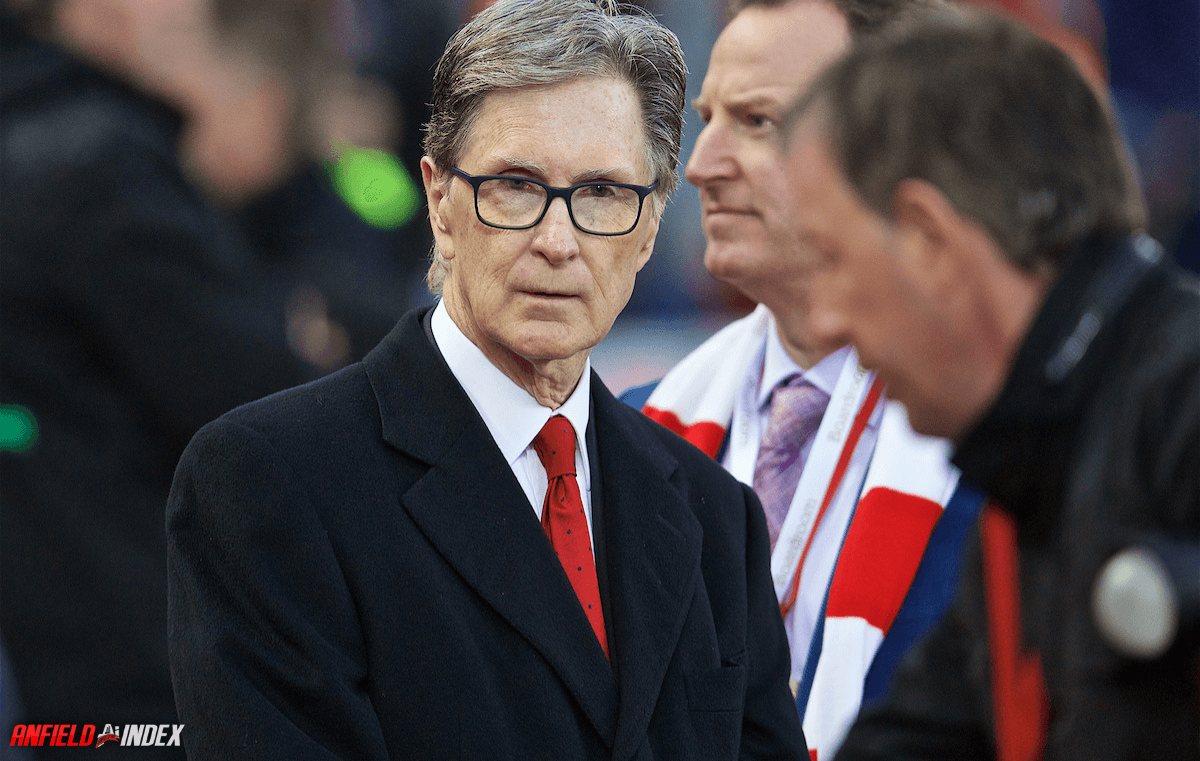 The FSG Transfer Missteps Shaping Liverpool's Fate
LFC's Future Depends on Key Financial Decisions, Insists Mo Chatra
As Liverpool prepare for what could be a decisive transfer window, our in-house financial analyst, Mo Chatra, offers his insight into the club's available funds and the importance of astute financial management. With Liverpool's wage bill, potential player trading, and FSG's fiscal strategies taking centre stage, fans and pundits alike are eager for clarity.
Mo was speaking on his own 'Money Talks' podcast, a popular staple for Anfield Index listeners.

FSG's Crucial Transfer Window
Chatra believes that this could be FSG's most critical transfer window yet. The ownership, now approaching their 13th year at the helm, must address the age profile of the squad and reverse the trend of players' contracts running down.
"There have been a catalogue of mistakes made, not really strategic in terms of the direction of the club which have led us to a situation where the squad now needs a significant amount of investment."
The mishandling of the squad's age profile and its effects on the team's style of play was highlighted, with Klopp's up-tempo, high-energy football struggling due to an older player group.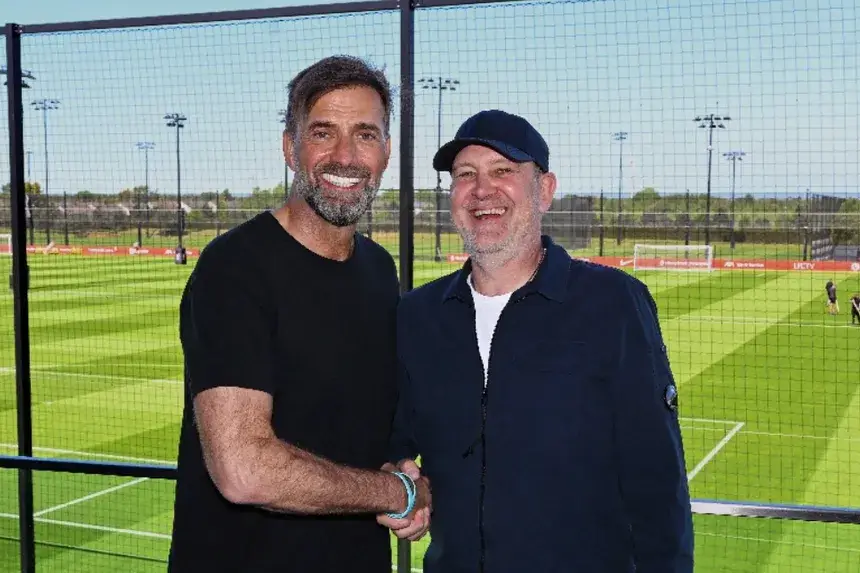 The £200 Million Transfer Kitty
Chatra suggests that Liverpool should have as much as £200 million to spend, including player sales. This figure seems reasonable given the club's past deals, incoming revenue, and historical transfer fee amortisation.
"Liverpool's cash flows, it's not that difficult to model. With Liverpool, if the club breaks even in terms of profit and loss, which has been the case, Liverpool generate cash of about 120 million pounds," Chatra explained.
Chatra further mentions the importance of understanding the club's loan repayments and capital expenditure in shaping the transfer budget. The repayment of loans could negatively impact the club's ability to invest in new players.
"My hope is that the club recognises investment is more important than debt repayment this time round and that £40 million of cash isn't depleted on a loan that doesn't need to be repaid until January 2025."
The Urgent Need for Proactive Squad Management
Chatra also covers the importance of proactive squad management to avoid situations like the one Liverpool face this summer.
"The club allowed a number of players to run down their contracts and leave on a free, like Firmino, Keita, Milner, and Chamberlain. With more proactive management of the squad, they could have generated in excess of £100 million pounds worth of receipts."
He further stressed that players should ideally be sold when they still have two years left on their contracts and have not passed their peak, ensuring a balance between competitive performance and commercial value.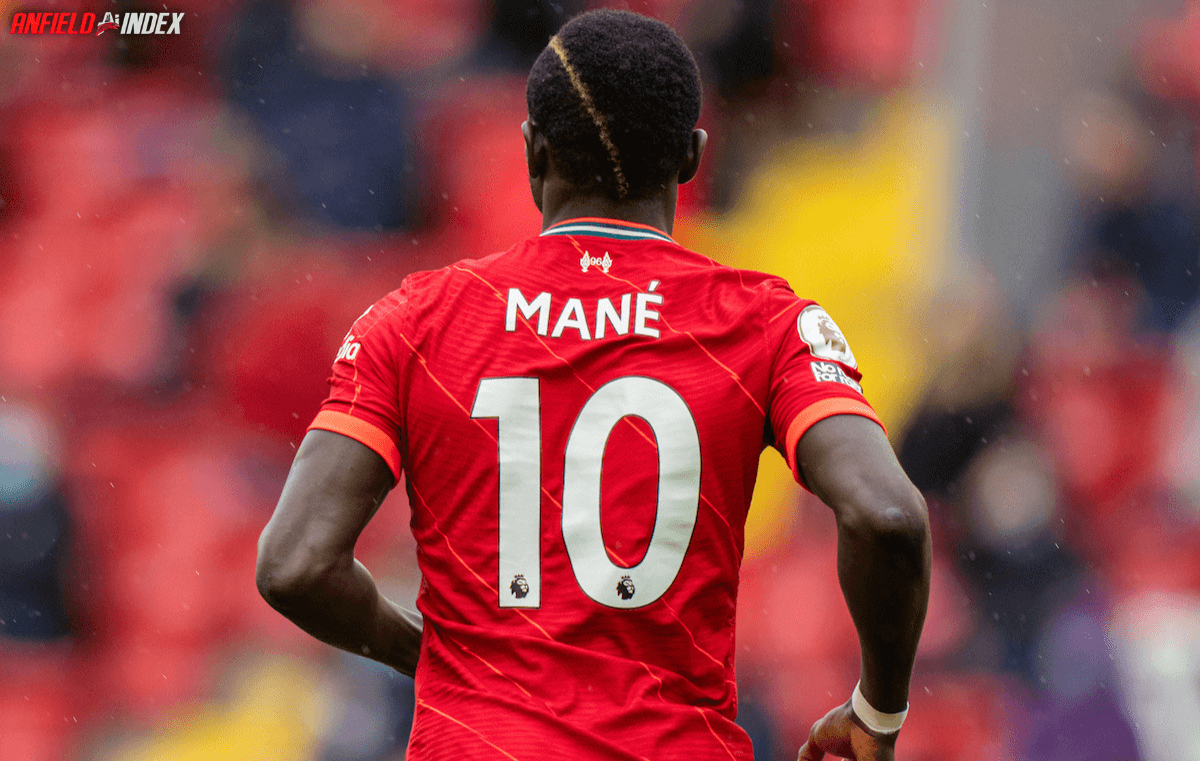 Investment in High-Value Signings
Reflecting on FSG's financial decisions following the sale of Philippe Coutinho.
Chatra noted: "We've only seen one player leave for a fee in excess of 25 million in Sadio Mane last summer…we've only seen one transaction above that amount since 2018 in Nunes."
He critiques FSG's reluctance to commit large sums to individual players, suggesting that such an approach might be hindering the team's evolution.
FSG's cautious spending policy, according to Chatra, extends beyond the first team to the youth ranks.
"We have a self-imposed wage cap for Academy players which means that we generally tend not to sign many of the more promising youngsters," says Chatra.
This strategy has inadvertently diverted young talent to competing clubs, raising questions about Liverpool's future player pipeline.
Insufficient Player Trading: A Missed Revenue Opportunity
In Chatra's analysis, FSG seems to overlook player trading as a key revenue generator, especially in the absence of substantial owner financing.
He argues, "Player trading is perhaps the best way of being able to generate funds… that is where there is perhaps a real disconnect between the ownership and the management."
Chatra contrasts Liverpool's strategy with Arsenal's more aggressive approach in the transfer market.
"Despite significantly lesser revenues being generated, [Arsenal] have for several successive seasons now outspent Liverpool."
This observation underscores a perceived rigidity in FSG's transfer strategy that might restrict Liverpool's ability to remain competitive.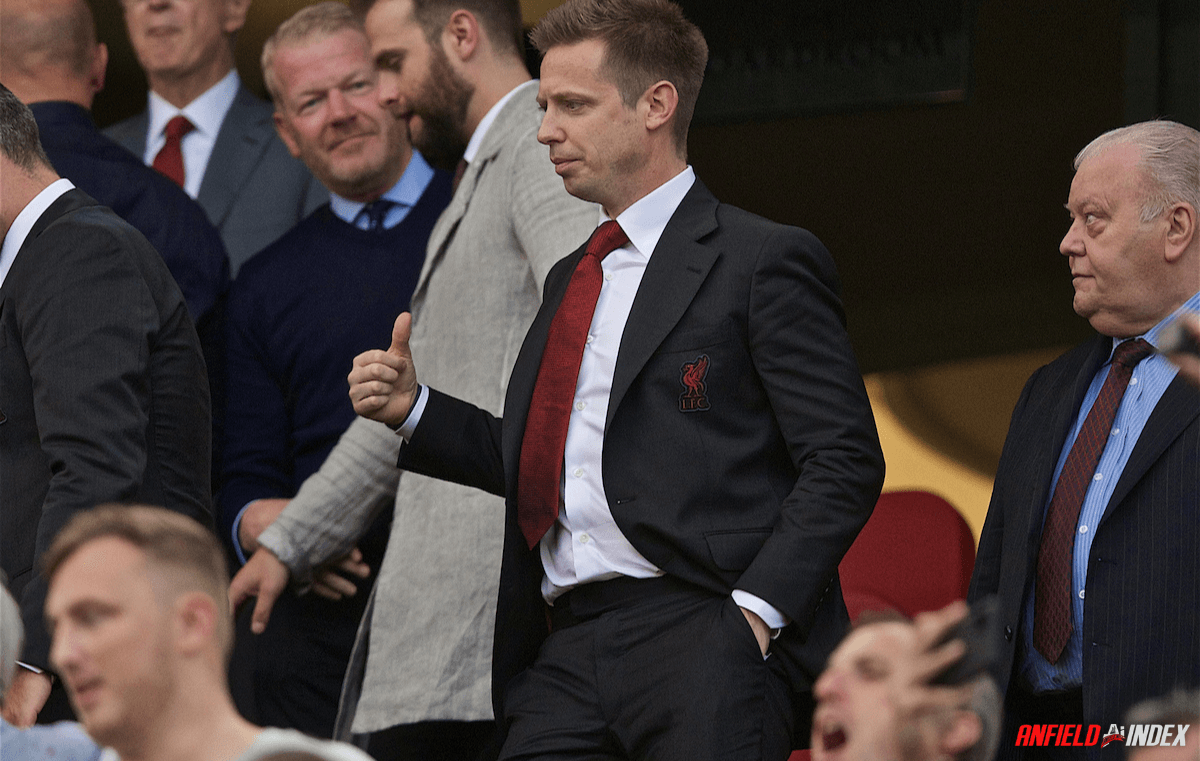 Data-Driven Approach Sufficient?
Chatra also ponders the future of FSG's transfer policy:
"What FSG are trying to do now is go back to that sporting director driven, data-driven strategy where you're looking for undervalued players."
While he sees the potential in this approach, he questions if it will be enough to compete with clubs like Manchester City and underlines the necessity for FSG to utilise their agent relationships for future success.
"Rival clubs are not sitting idly by. They're also actively looking for good deals," Mo Chatra observed, pointing to a shift in club dynamics that has intensified the competitive landscape. "My only worry is that while we are attempting to rejuvenate, other clubs are becoming more astute to the game than they were a few years ago."
He maintained that while identifying great deals is crucial, the focus should also be on securing those deals and simultaneously funding other significant business—specifically, bringing in world-class players. "These game-changers can be the difference between finishing second or third and winning major honors over more than just a season or two," he added.
Infrastructure Spending: A Source of Frustration
Chatra then delved into the topic of infrastructure spending. He expressed frustration at the approach FSG has taken to finance infrastructure work, from the expansion of the main stand to the construction of the Kirkby training complex and most recently the Anfield Road end expansion. All of these projects were funded entirely from club revenues.
"The reason for our frustration is that those deals could have been financially delivered differently," Chatra stated.
Had they been structured on a longer-term basis, like Tottenham Hotspur with their new stadium, more funds could have been freed up for investment in the playing squad.
As we approach the end of the Anfield Road end works, Chatra posed a question. Will FSG perhaps go against their character and spread their commitments over a longer term to ease expenditure pressure? The answer, according to Chatra, largely depends on the club's investment needs.
"The club's operating model is under a strain and risk it hasn't seen before."
With rising interest rates globally, refinancing loans may cost more in the future. "They will have to see how the club competes towards the end of this coming season," he said, indicating that a tough fight for the Champions League could trigger a review of the operating model.
Chatra argued that FSG would need to reassess the English football landscape, where rival clubs like Manchester City and Newcastle are generating funds from inter-group arrangements with their owners. FSG, in contrast, does not have that luxury.
"FSG will have to completely review the landscape of English football. They've tried to fix it with the European Super League and failed. The question is, what do FSG see in the landscape of football that can mitigate that?" he questioned.
Impact of Performance on Commercial Revenue
Finally, Chatra touched on the subject of commercial revenue streams. With commercial revenue set to overtake broadcast revenue, he pointed out that the timing of a new deal negotiation, like that with kit manufacturer Nike, becomes crucial. The club's performance and subsequent merchandise sales will heavily impact such negotiations.
"Commercial revenue is a very fleeting kind of revenue that depends heavily on cyclical success and the sponsors wanting to see a certain performance," Chatra concluded.
In conclusion, Mo Chatra emphasises the need for a change in FSG's financial strategy. He insists that lessons must be learned from previous errors and urges the club to avoid making similar mistakes in the future. The ownership's next moves in the upcoming transfer window will undoubtedly be crucial to Liverpool FC's future success.