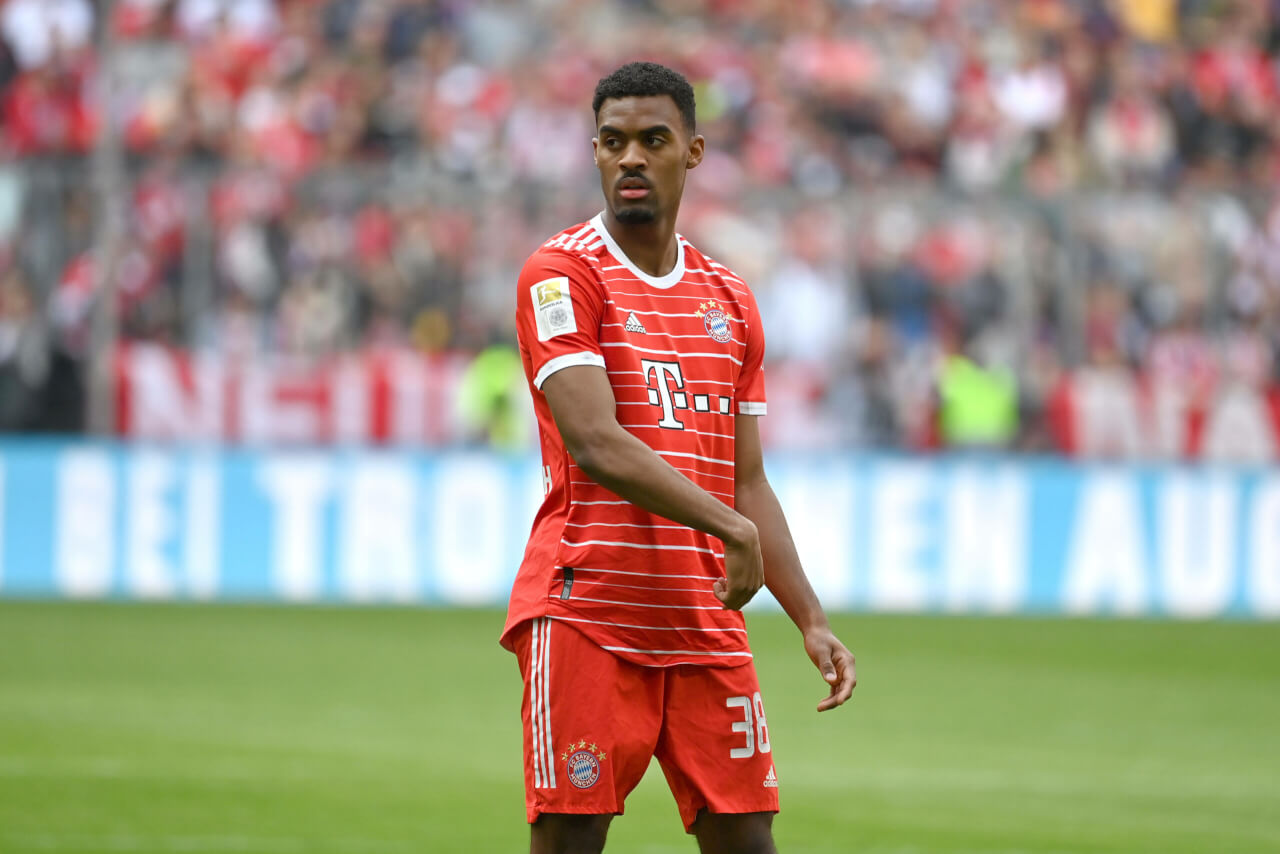 LFC Eye Gravenberch Amid Unrest
Bayern Stars' Unveiling Desires: A Battle for the Top or a Red Exodus?
Football enthusiasts around the globe have their eyes set on FC Bayern Munich's camp as key players Alphonso Davies and Ryan Gravenberch express their concerns.
The Canadian Speedster's Dilemma
Davies, the Canadian winger-turned-defender, lamented on the Say Less podcast about being confined to a left-back position since being signed from Vancouver Whitecaps in January 2019. An injury to Alaba saw him turn into a super sprinter at the back. Disappointed, Davies revealed, "And now, three, four years later, I'm stuck there. I'm still hoping for my chance to play up front."
Bayern's Unwavering Support
Bayern President Herbert Hainer responded to BILD regarding Davies' concern, "Alphonso Davies has matured into Europe's best defender with us. This is an enormous achievement. He can't feel that uncomfortable in that position." Hainer's steadfast support for Davies emphasizes the club's confidence in him.

Gravenberch's Discontent Brewing in Munich
Ryan Gravenberch, the Dutch midfield sensation who made his way from Ajax Amsterdam for a mere 18.5 million euros in 2022, aired his frustration too. With only six starts and 27 substitutions in his first season, Gravenberch, in conversation with "Telegraaf", stated, "I don't want to experience a year like that again."
President Hainer, however, is optimistic about Gravenberch's future at Bayern, asserting to BILD, "In my opinion, he is an incredibly talented player. That's why we brought him. He got more playing time towards the end of the season. I'm sure he'll get more playing time in the future."
Anfield's Glare on Gravenberch
BILD have reported that Liverpool FC have their sights on Ryan Gravenberch. The Reds' interest in the Dutch prodigy is fueling transfer rumours. However, Bayern is determined not to give up on Gravenberch without a fight.
In a world of football where change is constant, FC Bayern Munich's President Herbert Hainer shows determination to hold the reins tight and keep the Bavarian giant charging forward.Will he be able to keep hold of Gravenberch? it remains to be seen.