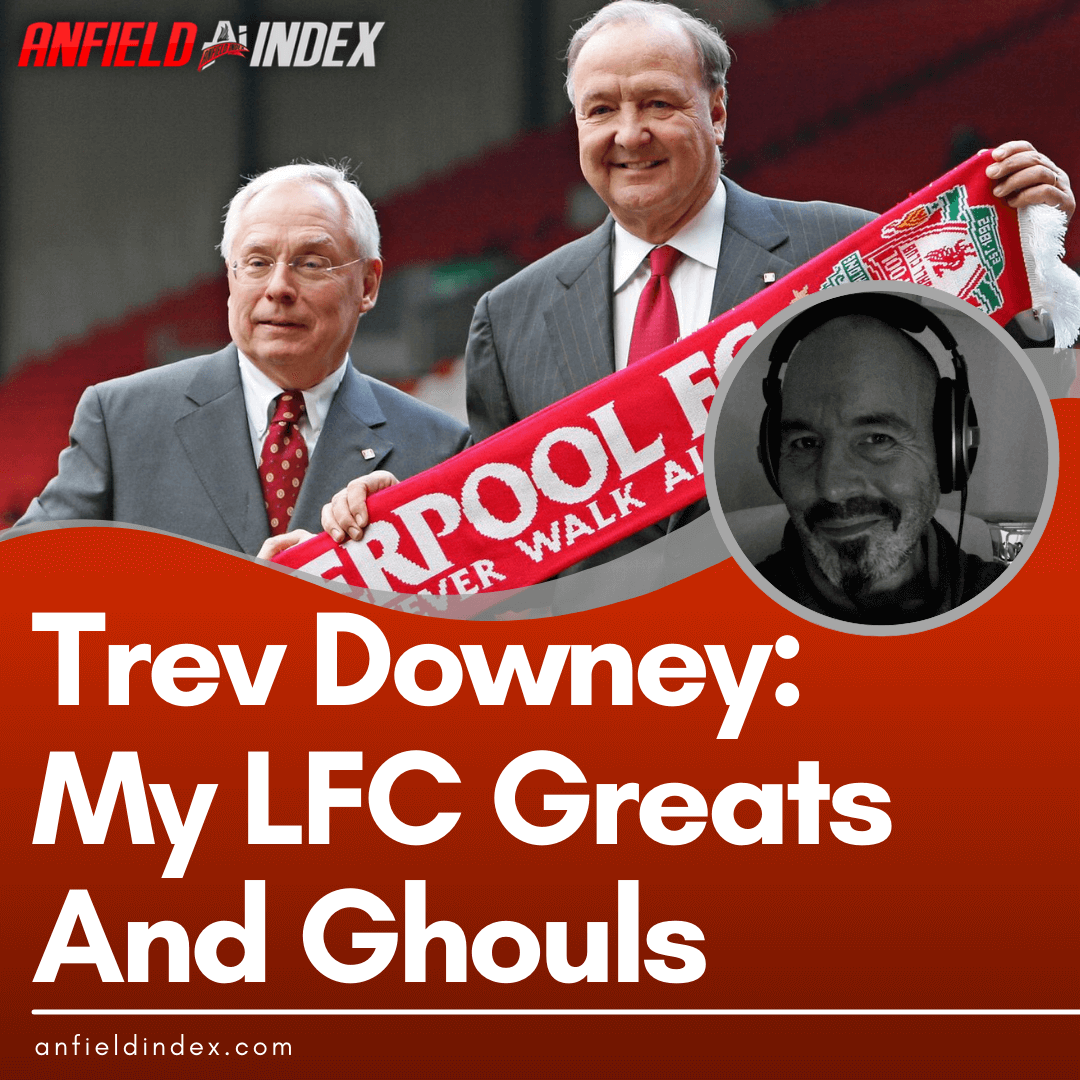 Heroes And Villains: My LFC Greats And Ghouls
Liverpool FC: A Tale of Heroes, Villains and Football's Fickle Nature
Unmasking The Heroes and Villains in Football's Narrative
In Christopher Nolan's The Dark Knight the facially compromised Harvey Dent says, "you either die a hero or you live long enough to see yourself become the villain." The context was a discussion about how the Romans would suspend democracy during times of war and Rachel Dawes points out that the last person appointed to this all-powerful post never relinquished his position.
Now, in the fickle world of football, it is not uncommon for players, managers and owners to run the full gamut from exalted lionheart to despised scoundrel. In the not-too-distant past, Liverpool fans experienced the rapid metamorphosis of George Gillett and Tom Hicks, who went from the saviours of the club who paid more than Dubai International Capital were willing to, insisted they would pay off £45m of club debt, put £215m towards a new stadium and, famously, claimed they'd have a shovel in the ground in Stanley Park inside 60 days.
"We're not here to milk the fans," Gillett cravenly insisted on arrival in 2007. "Give us a little time and we are going to have some fun together."
Things were off the rails within months but the fans didn't really know it as there were some impressive new arrivals in the likes of Fernando Torres and Javier Mascherano. Behind the scenes, however, Gillett wanted out and Tom Hicks emerged as a particularly odious character as a global recession struck to make matters even worse. The truth emerged slowly and in the most ugly way.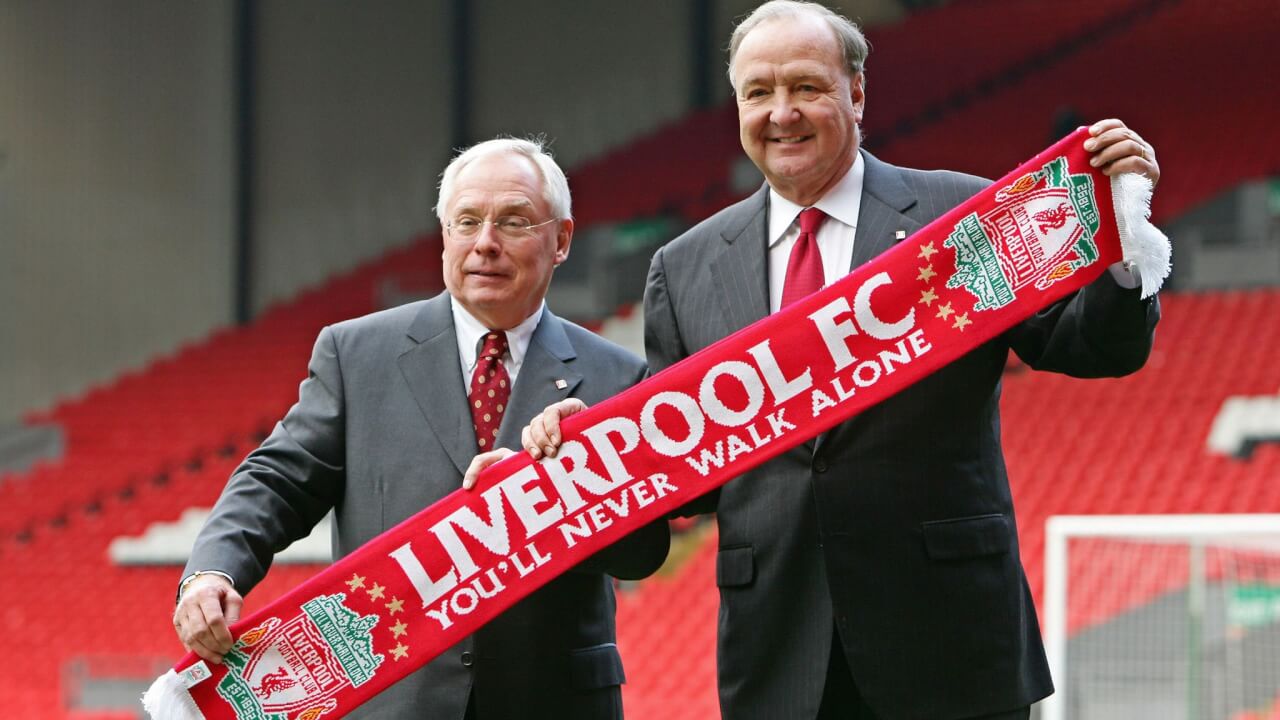 Hicks and Gillett were leveraged buy-out merchants who had hoped to flip the club for a handsome profit. The stench of acrimony hung around Anfield as Rafa Benitez waged an open media war in an attempt to get the backing his team needed. In 2009, after a stellar campaign his Reds finished second and had been impressive in the Champions League but a year later the club's on-field fortunes were very different and Benitez, who'd re-established the club as a European force, was gone, replaced by Roy Hodgson, who will feature in the paragraphs to come. By Friday, October 15, 2011 they were gone in ignominy and a new era of American ownership was beginning.
Let me be honest, gentle reader. I'm not really into discussions about politics and religion online. They tend to be fractious, frustrating and, ultimately, futile. After I solicited some suggestions for this article on Twitter it emerged that there are many different reasons why some folk consider ex-Reds to be villains. I am going to focus solely on football and the club's reputation and leave you all to debate the merits of the political leanings espoused by various individuals who have donned the Liverbird on their chests. For the sake of symmetry, I'll discuss three heroes and three villains.
A Tribute to Liverpool Heroes
Let's begin on a positive note, shall we? Allow me to present to you my top three Liverpool heroes.
First up is the greatest of them all – Kenneth Mathieson Dalglish. Kenny remains my only true living hero and his impact on the young version of your scribbler was profound. The pinnacle of his glory and my adulation was the actual Roy of the Rovers feat of winning the Double in his first year as player-manager. To cap it all, he scored a sumptuous winner at Stamford Bridge to seal the league title. Outrageous stuff.
After that, he went on to be a hugely successful gaffer and perhaps the most important man in the history of what he would always call in his Scottish burr, as if speaking just one word, "LiverpoolFootballClub." Whether he was sticking out that hefty Glaswegian rump to fend off a defender before finding Ian Rush with an outrageous pass, or curling a speculative beauty to the top corner with either foot or, indeed, standing in that over-sized match jacket, hands aloft and with that beaming beautiful smile on his face, Kenny was and remains the King of the Kop.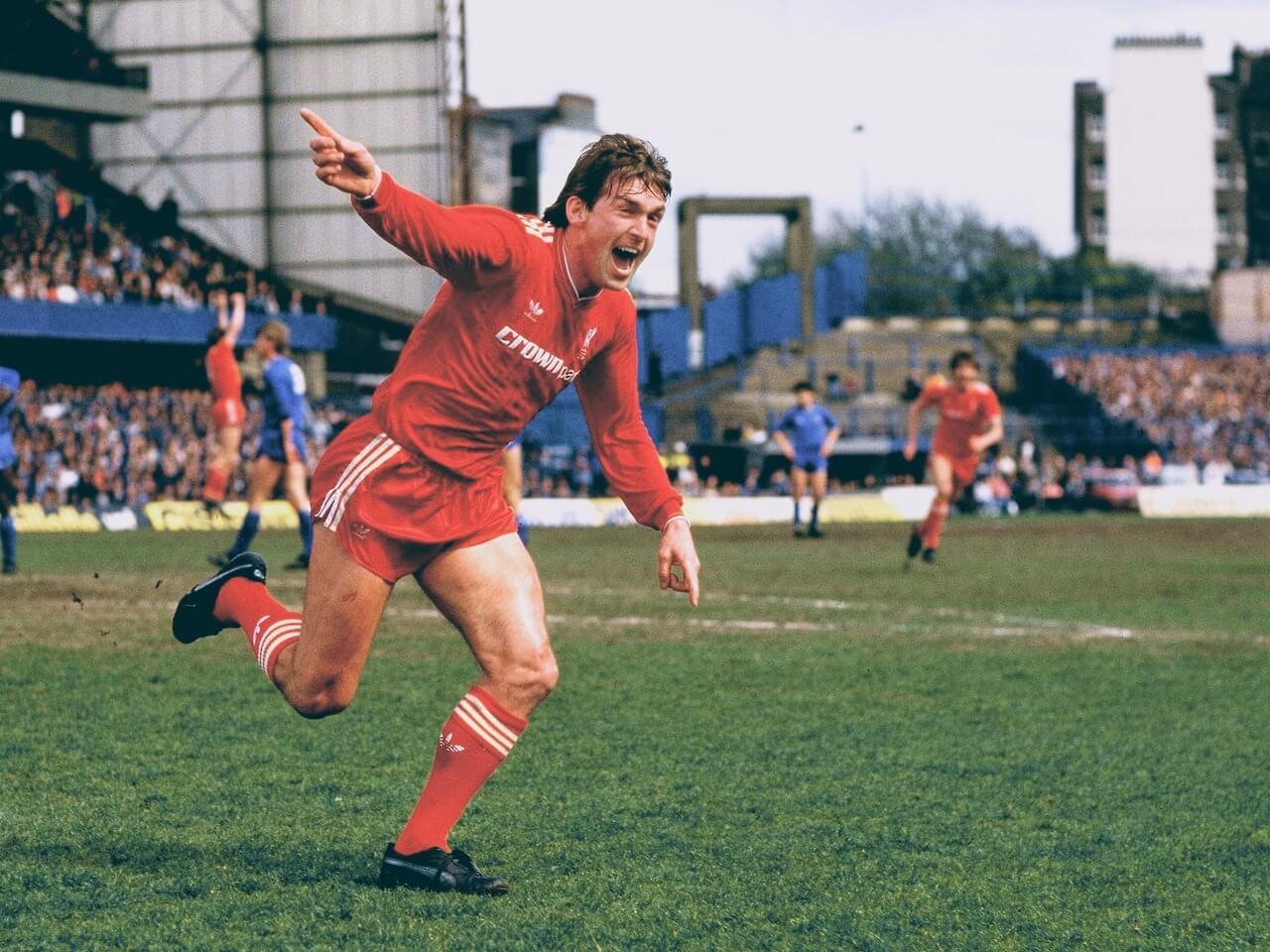 The next man on my list features for his brilliance in the Dalglish era and also for his brilliance as a football analyst and podcast colleague. It is, of course, The Great Dane, Jan Molby. I have never seen a better passer of the ball play for Liverpool and I simply loved to watch Jan dominate the midfield. In the aforementioned '85/'86 Double-winning campaign, Jan was outstanding and my man of the match in the FA Cup final win over Gary Lineker and Everton. It's a more recent development that seals Molby's spot on this list, however.
After doing a 2-hour interview with me for Anfield Index almost 6 years ago, Jan subsequently agreed to do a weekly show with me for the channel, Molby On The Spot. It has been a delight and an education to learn from and banter with a man I truly consider to be the very best analyst out there. Please ignore the Nevilles, Shearers and Carraghers of this world and listen to the best. Also, to be honest, it's entirely bananas to have a childhood hero as a colleague and friend, so that's nice for me, isn't it reader?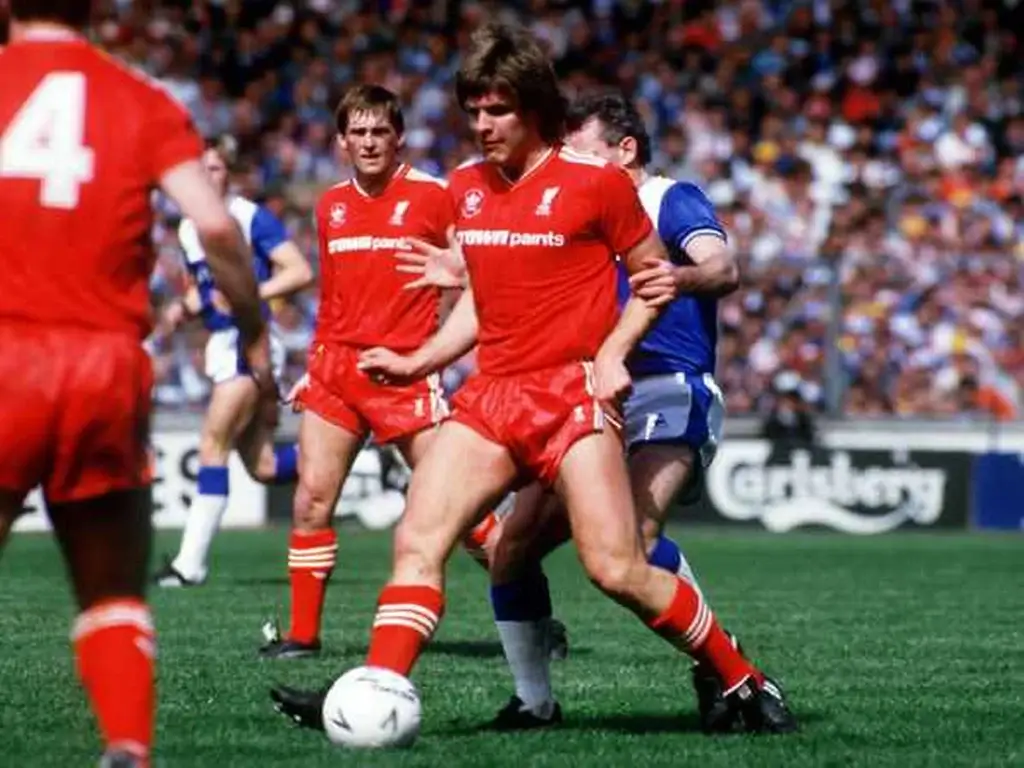 Third on the list of my LFC heroes is the man I consider to have had the most fundamental cultural impact on the club since Bill Shankly, Herr Jürgen Norbert Klopp. I'm imagining, given the way readership skews and the fact that I'm a comparative fossil, that perhaps this final pick is the first one many of you whippersnappers will completely resonate with. From the moment he arrived, the charismatic German captured the hearts of Liverpool fans with his words and actions and the rise of the club on his watch has been a thing of awe-inspiring beauty to behold.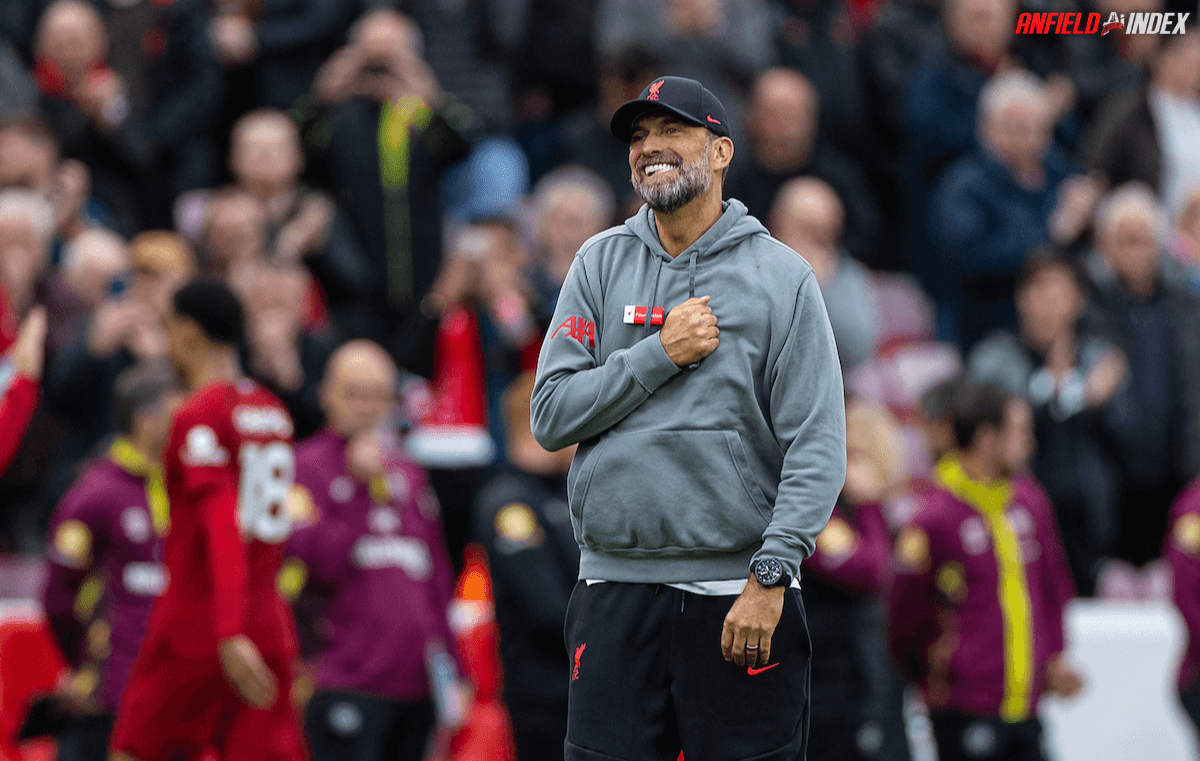 League Champions after three decades in the wilderness, European Champions again for a sixth time (and so heartbreakingly close to 8) and domestic points totals that would have claimed at least two other Premier League titles were it not for the regrettable existence of those financially (ahem) enhanced Mancunians. Like you, I hope there are several more trophies to celebrate on Klopp's watch. Bill Shankly once said, "Liverpool was made for me and I was made for Liverpool" and honestly, the same applies to the beloved ball-cap fancying native of the Black Forest.
Encountering the Liverpool Villains
Now we come to the least savoury characters of my LFC-supporting life. Needless to say, they are a vanishingly small group. I understand that for many of you the rogues gallery will be far bigger but I subscribe to the hippy pinko Commie idea of generally being well-disposed to those who represent the club on and off the field. Suffice it to say then, that if you feature here, you'd better cross the road if I'm walking your way.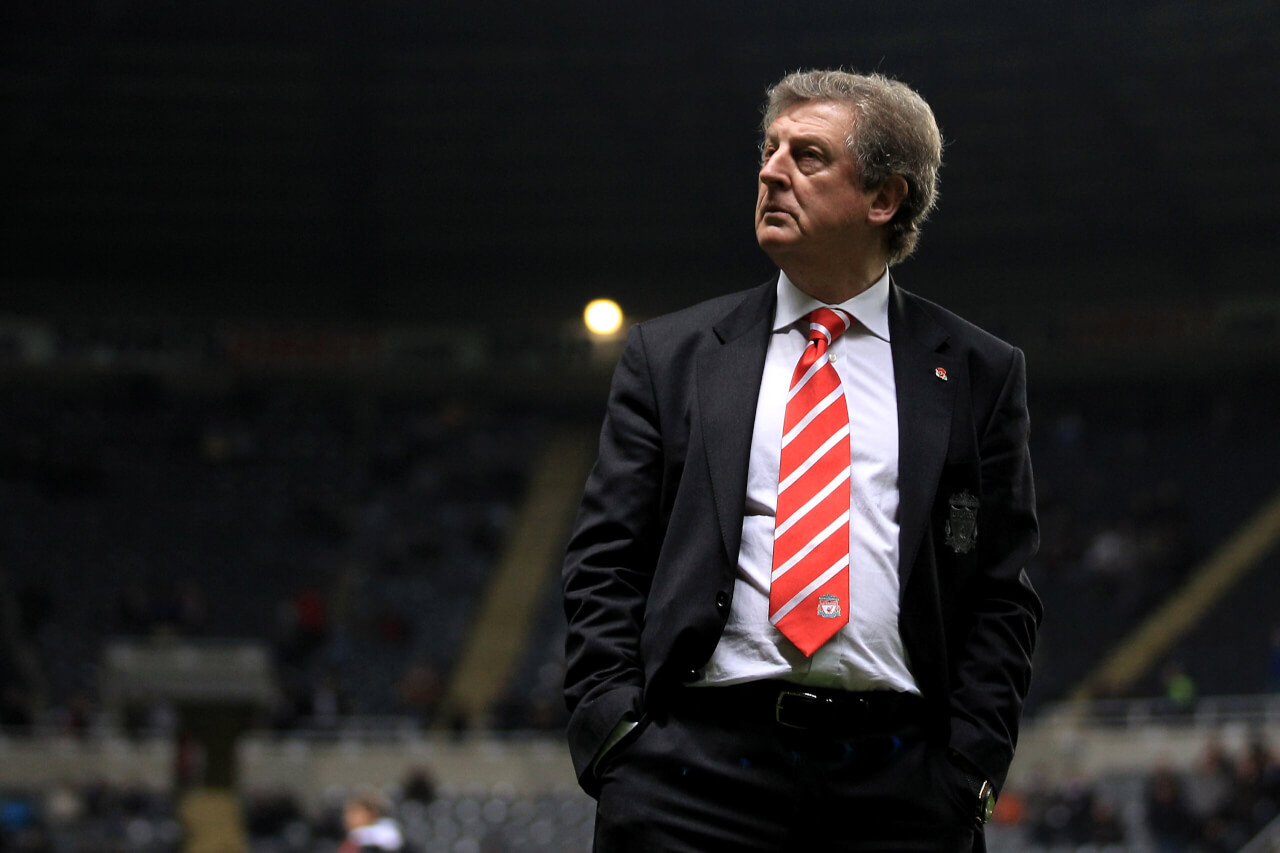 Up first on this shortlist of repellent characters is Roy Hodgson. I can definitively say that Hodgson's period at the helm of Liverpool was the bleakest I've experienced as a fan. It was not so much that the team was wretched or that we were hovering just north of the relegation spots under the guidance of the owl-featured journeyman; no, it was the way in which he seemed determined to create an acceptance of pallid mediocrity and massive underachievement.
Hodgson, who seemed comically proud of his fabled career arc which took him "from Halmstad to Malmo to Orebo to Neuchatel Xamax," was managing expectations from the start. After a terrible beginning, he claimed that he saw no reason why he would be under pressure, given that he was "feted as one of Europe's best managers." After a defeat to Everton, he claimed that to have gotten a result against them "would have been Utopia" and after some rumblings in the stands following a run of wretched results the tone-deaf dolt said he hoped "the fans will become supporters." An odious man, Roy Hodgson never had any business at Liverpool Football Club and never had the humility to embrace his dwarfish stature in its history.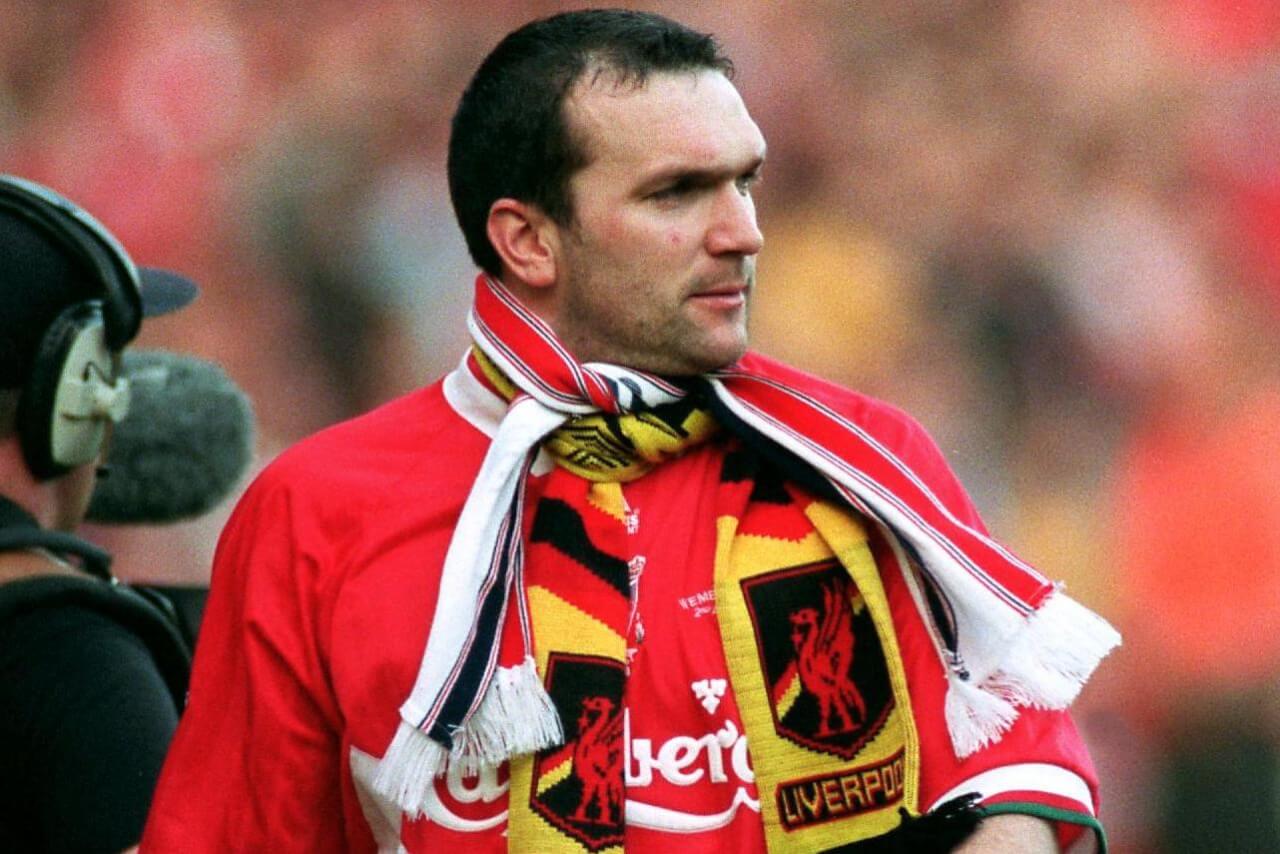 When I first saw Neil Ruddock play for Liverpool, I had a feeling of odd disdain that I could not place. I felt the same dislike towards Paul Ince. These, I instinctively felt, were not real Reds but it is Ruddock's lumpen head which has become the misshapen totem of the unforgivable underachievement of mid-90s Liverpool. In the unenlightened era before the likes of Arsène Wenger and Gérard Houllier dragged the drinking culture into the spotlight and created a new kind of professionalism, Liverpool Football Club was a mess and nobody was messier than the self-styled cheeky Cockney chappy.
Ruddock, signed for what was then a record fee for a defender, played in all but three of the club's 42 league games in '93/'94. Liverpool lost 16 times and finished 8th, the worst final position since '62/'63 when Bill Shankly's newly promoted side had a creditable first campaign back in the top flight. This was the less than glorious period of 'pass the pound,' the cringe-inducing Spice Boy era of white suits and unfulfilled potential and at its fatty unprofessional core, deliberately urinating on himself to shock Tony Adams and Steve Bould as they awaited a Liverpool corner, was Neil bloody Ruddock, the only ex-Red I've refused to interview for Anfield Index, lest it end badly for him.
Do you know, reader, writing those paragraphs about that most obnoxious duo has annoyed me so much I'm going to count the rotund Ruddock as two of my three villains, which seems apt. 'Every villain is a hero of his or her own story" wrote Christopher Vogler in The Writer's Journey and that is certainly the case with Hodgson and Ruddock, two delusional men who were convinced of their own importance but simply aren't fit lace the boots of Molby, Klopp or Dalglish.