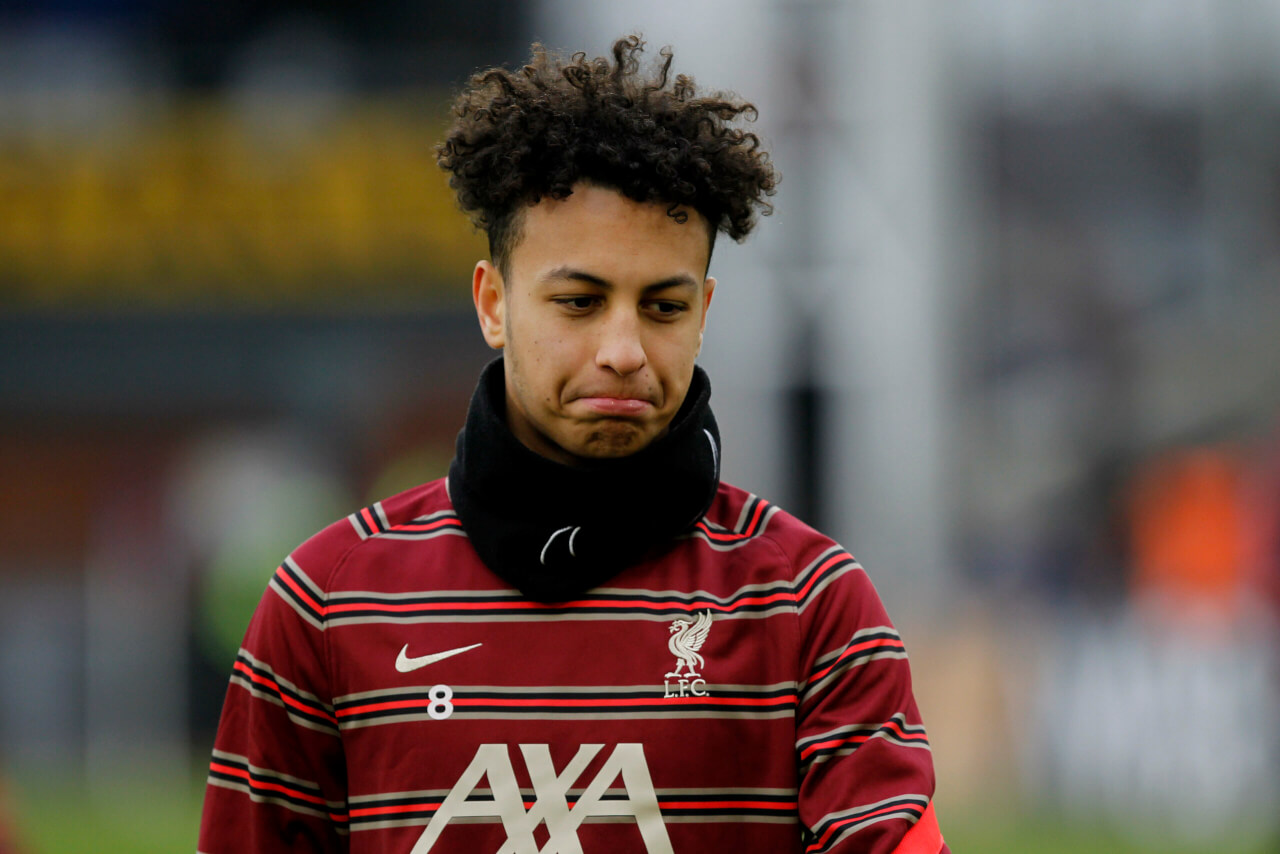 Liverpool's Kaide Gordon: A Story of Resilience and Anticipation
Kaide Gordon's Uphill Battle for Fitness
The young Liverpool winger, Kaide Gordon, is gradually returning to full fitness after an agonising year out of the field. With the last of his Liverpool performances dating back to February 2022, Gordon's long-awaited comeback is inching closer. The 18-year-old talent had his progress halted due to a complex blend of pelvic and adolescent musculoskeletal complications. Given these serious concerns, the club has taken extra precautions in managing his recovery.
As an emerging star who scored goals for Jurgen Klopp's first team and even became the Reds' second youngest-ever goalscorer, much anticipation surrounds Gordon's return. Despite the excitement, it is expected that Gordon's initial steps back into the game will be via the under-21s.
Liverpool's academy director, Alex Inglethorpe explained to The Athletic's James Pearce: "As hard as it is, he probably just needs to reintegrate into the under-21s in pre-season, find his feet and see how he is. He's got to learn to trust his body again and get his rhythm back. After that, anything is possible."

Gordon's Journey Towards Trust and Rhythm
While Gordon will reach 19 this October, he continues to be one of the youngest players within Klopp's senior team. It's important to remember that the majority of his playing time has been at the academy level.
The U21s are set to gear up for the new season with a string of local friendlies, and if his recovery proceeds as planned, Gordon might get his chance to participate in these matches at the AXA Training Centre.
However, the past 16 months have taught us that progress can be anything but linear, particularly for footballers in their teenage years. Gordon's journey has been a testament to this, having spent a substantial period away from the field.
Nevertheless, Inglethorpe remains optimistic about Gordon's capabilities and backs him to resume where he left off. "It's been a really difficult season for Kaide. Possibly even harder given where he was when he got his injury. But I've kept in touch with Kaide regularly throughout and I'd back him to find a way back to where he was. He's certainly got the character to do that."
Hopeful Anticipation for Gordon's Return
There is a degree of uncertainty, but the general consensus remains optimistic for Gordon's return. The long journey of rehabilitation has been taxing, but it's expected to make his comeback even sweeter. Underneath it all is an undercurrent of excitement, an anticipation of witnessing the return of a prodigy.
His character, the shining beacon throughout his ordeal, is anticipated to light up the field once again. This story isn't just about Gordon's physical recovery but his resilience, his character, and his unwavering commitment to the beautiful game. Time will tell how this tale of resilience will unfold on the football field.