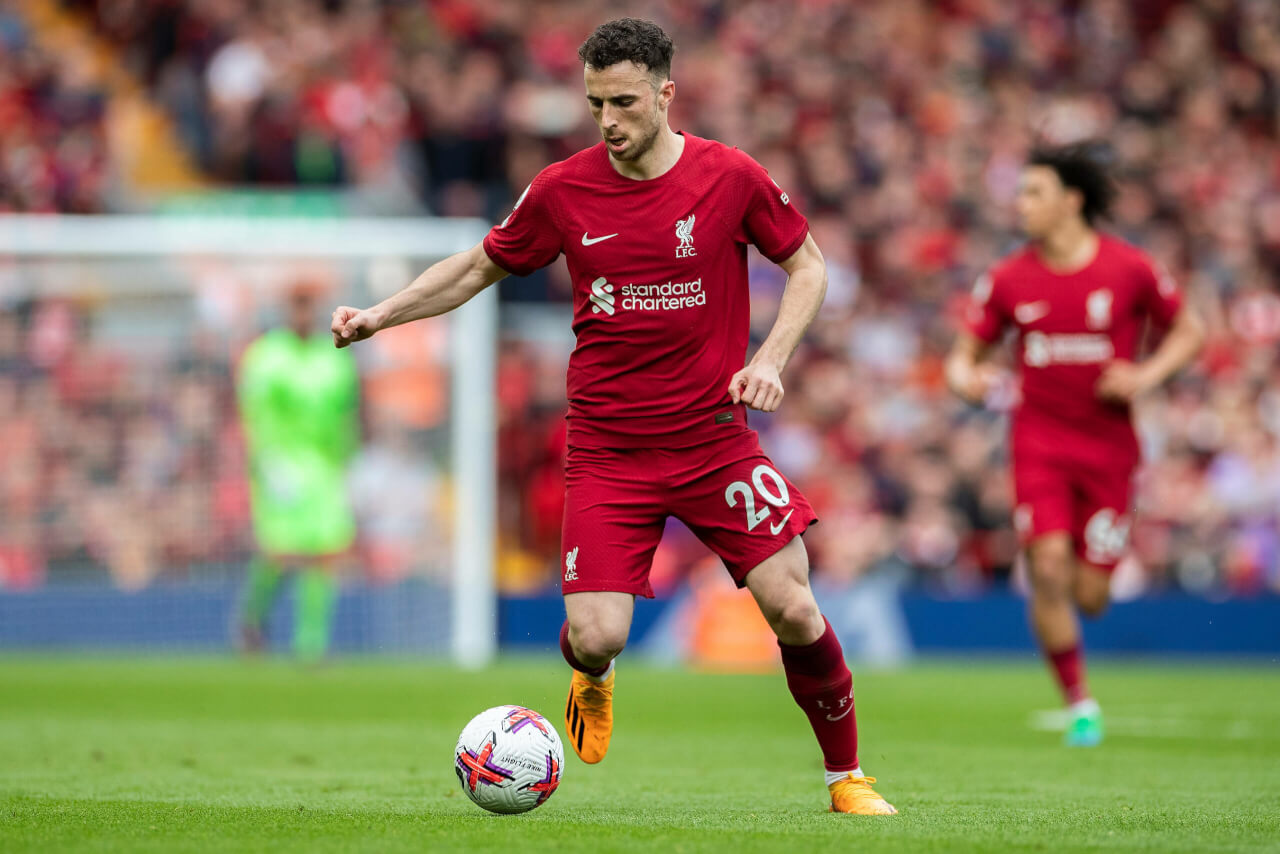 Jota Targets League Crown
Jota Sets Sights on Premier League Glory with Liverpool
Liverpool's dynamo, Diogo Jota, is brimming with determination and revealed to FourFourTwo that  as he sets his sights on helping The Reds challenge for the Premier League title in the 2023/24 season.
The Rollercoaster of The Reds
Liverpool's journey has been nothing short of a rollercoaster. A breathtakingly close call in 2021/22 saw them secure a whopping 92 points, only to lose out to Manchester City on the last day. They were tantalisingly close to a historic quadruple. However, the 2022/23 season painted a contrasting picture as Liverpool stumbled down to fifth. Jota's absence due to injury was sorely felt as he was sidelined for a significant part of the season.
Jota: The Catalyst for Redemption?
The Portuguese forward is itching to get back in action and support Liverpool in reclaiming the top spot. Jota opened up about his ambitions, stating, "Yes, I hope so. In the last few years, we have always been there – three seasons with over 90 points, which is incredible. Not to win the league with so many points is even more incredible. So, I think our target needs to be that: to do better than the season we've just had, for sure, and be fighting for titles."

Squad Evolution is Key
Jota emphasised the importance of rejuvenating the squad and building team synergy. He said, "You always need to refresh the squad with new players. That's what we've done, and if we stick together for a long time, things will get better."
Injury-free and Ready to Roar
Jota is laser-focused on an injury-free campaign and is eager to replicate or even surpass his staggering 21-goal tally from the 2021/22 season. "I hope that I can score that number or more," he said. He went on to express his elation over the new deal he was offered by Liverpool. "I was so happy that Liverpool offered me a new deal and I could commit myself to the club for a long period of time."
A United Liverpool
Jota appreciates the support and trust from the club, and as he said to FourFourTwo, he's eager to get through pre-season in shape and put on stellar performances to ensure Liverpool are once again the ones to watch.
Liverpool fans around the globe are waiting with bated breath to see if Jota and the team can make the dream a reality.