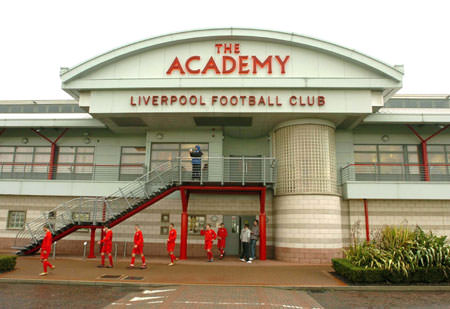 Liverpool's Mateusz Musiałowski Eyes Return to Ekstraklasa
Liverpool's Rising Star, Musiałowski
Born in the Polish city of Częstochowa, the promising talent of Mateusz Musiałowski left his homeland in August 2020, swapping UKS SMS for Liverpool FC. The whispers about Musiałowski had been circling long before his move to Liverpool. A rising star considered one of the greatest Polish talents, his move to England excited fans and critics alike.
He honed his craft under the watchful eyes of Liverpool's youth coaching staff, his performances causing a stir and occasionally allowing him a taste of training with the first team. As a footballer, he's shown amazing offensive capabilities in his performances, lighting up matches with his technique and dynamism. However, his defensive game has been a point of contention for some, raising questions about his all-round ability.

Navigating a Career Crossroad
In the past several months, Musiałowski has been at the centre of speculation regarding the next step in his career. Several pathways were discussed, one of which was a loan outside England. While these talks never came to fruition, the forthcoming summer could hold the promise of change.
As reported by Polish sports outlet WP SportoweFakty, Musiałowski is set to discuss potential moves with two Ekstraklasa clubs. Górnik Zabrze rumoured to be one of them, with the other remaining a mystery, though whispers suggest it could be a club based in Łódź.
A Talent Noted Across Age Groups
Musiałowski's versatility is a testament to his talent, with the 19-year-old Polish footballer comfortable playing on both wings and as a withdrawn striker. His performances haven't gone unnoticed at the international level either, earning him a spot in the Polish U-21 side. With five matches under his belt and a goal to his name, Musiałowski's international future seems bright. He's no stranger to representing his nation, having been a part of various national teams since the U16 level.
The Future of Musiałowski at Liverpool
Despite the speculation, Musiałowski remains contracted to Liverpool until the summer of 2024. His most recent performances have been with Liverpool's U21 team, plying his trade in the reserve league. While a return to Ekstraklasa could be on the horizon, one thing is for sure: Mateusz Musiałowski will remain a name to watch in football, whether that's in the red of Liverpool or the colours of an Ekstraklasa club.