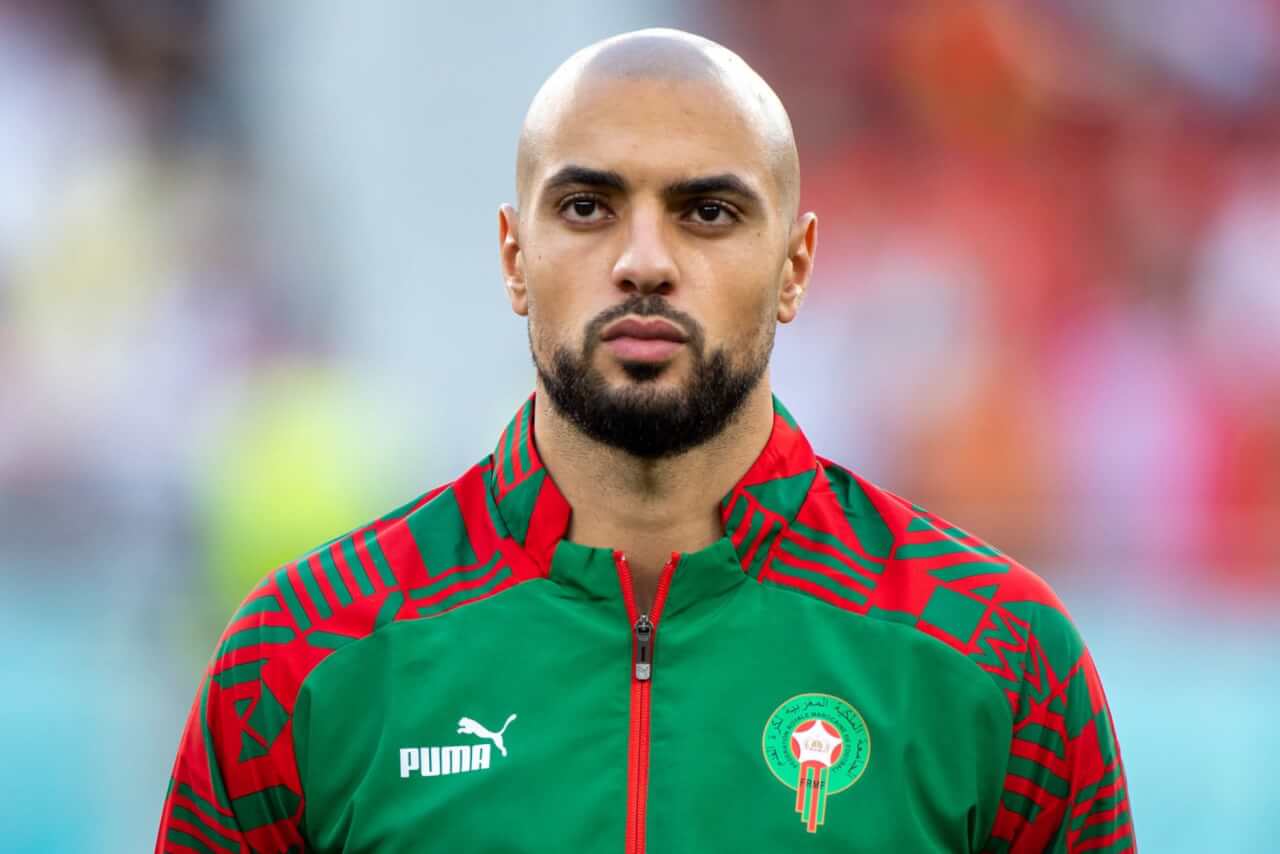 Liverpool 'willing' to pay £30million for coveted midfielder
According to reports from Italy, Liverpool and Newcastle United are the only two clubs willing to pay the £30 million fee for Fiorentina defensive midfielder, Sofyan Amrabat.
However, the reports also mentions that the player is continuing to give priority to Spanish sides Barcelona and Atletico Madrid.

🟣🟣 Situación #Amrabat: los únicos dos clubes dispuestos a pagar los 30M que pide la #Fiorentina ahora mismo son #LiverpoolFC y #NewcastleUnited. El jugador sigue dando la prioridad al #FCBarcelona o al #AtleticoMadrid. Días claves @TuttoMercatoWeb

— Giacomo Iacobellis (@giaco_iaco) June 20, 2023
The Reds are expected to sign at least one more midfielder after already completing the signing of Alexis Mac Allister from Brighton for £35 million.
With the poor performances of Fabinho in the 2022/23 season, many expect Liverpool to sign a defensive midfielder in this transfer window to either replace the Brazilian or increase competition at the base of midfield.
Sofyan Amrabat certainly fits the bill in terms of what Jurgen Klopp is likely to want from his defensive midfielder, with the 26-year-old often playing with immense intensity as well as offering a lot of quality on the ball.
The Moroccan made 49 appearances for Fiorentina in all competitions last season, as they finished 8th in Serie A and reached the final of the European Conference League where they were defeated by West Ham United in extra-time.
Amrabat was also of course part of the Morocco team that reached the Semi-Finals of the Qatar World Cup back in December, beating the likes of Belgium and Portugal on the way there too.
Crunching the numbers:
We're going to compare the stats per 90 minutes behind the performances of both Sofyan Amrabat and Fabinho in the last 365 days to see whether the Moroccan is capable of playing in the Liverpool midfield.
First of all, we're going to look at the passing stats of both players:
Sofyan Amrabat:
Passes completed- 59.59
Pass completion %- 88.8%
Assists- 0.05
Key passes- 0.54
Passes into final third- 7.12
Progressive passes- 7.93
Fabinho:
Passes completed- 55.10
Pass completion %- 88.2%
Assists- 0.05
Key passes- 0.60
Passes into final third- 4.88
Progressive passes- 5.34
There's not much between the two players in terms of their passing statistics, especially when it comes to playing it safe with the ball.
However, Amrabat is clearly much more progressive with the ball at his feet, averaging 2.59 more progressive passes per 90 minutes and 2.24 more passes into the final third than Fabinho.
Now we are going to look at the defensive statistics of both players as that is an area that Liverpool have been heavily criticised for throughout the 22/23 season.
Sofyan Amrabat:
Tackles- 1.76
Tackles won- 1.08
% of dribblers tackled- 55.2%
Challenges lost- 0.59
Blocks- 1.04
Interceptions- 0.95
Fabinho:
Tackles- 2.13
Tackles won- 1.25
% of dribblers tackled- 35.6%
Challenges lost- 1.28
Blocks- 1.25
Interceptions- 1.25
Again, there's not much between the two players in terms of their defensive numbers.
Fabinho is clearly more active in the game when it comes to defensive actions, however, Amrabat is much more efficient when called into action which could suit the way Liverpool look to control games.
Finally, we're going to look at the overall numbers when in possession of the ball.
Sofyan Amrabat:
Touches- 73.92
Successful take-on %- 70.6%
Carries- 47.48
Progressive carries- 1.62
Fabinho:
Touches- 70.98
Successful take-on%- 39.1%
Carries- 39.92
Progressive carries- 0.55
When looking into the numbers of the two players, this section of play was where the biggest difference was spotted.
Amrabat is obviously much more progressive and effective on the ball, which could be hugely important to driving his side up the field and getting them on the front foot.
So if Liverpool are looking for a solid defensive midfielder, who can still contribute massively to the build-up in play and maintaining of possession.