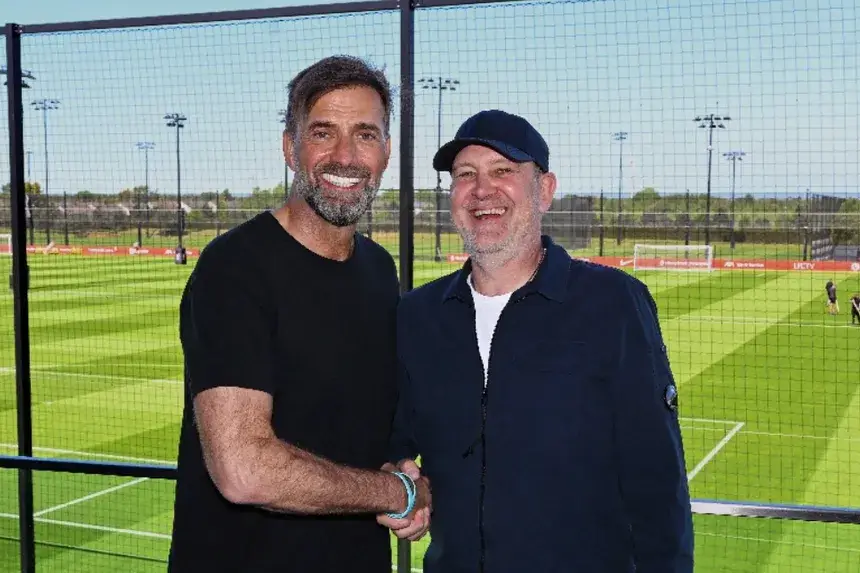 David Lynch: Liverpool Latest on Kone, Thuram and Van de Ven
Liverpool Transfer Updates from David Lynch
The Premier League season fixtures are already out and Liverpool Football Club are clearly making moves in the player market. Let's delve into the details, featuring key insights from respected journalist and Anfield Index regular David Lynch. With a particular focus on Kone, Thuram, and Van de Ven, this blog brings you the inside track on the Reds' transfer strategies following an appearance by David on the Football Insider podcast.
Liverpool were quick to secure McAllister, a player sought after by multiple Premier League teams. As David Lynch notes:
"[Liverpool] had to move quickly around that one and get it wrapped up… He's the main target because he played in the Premier League, World Cup winner, all that experience, never gets injured. So, all those reasons were why he became the prime target pretty quickly."
This move indicates the Reds' strategic approach in reinforcing their midfield.

Liverpool's active scouting has also extended to other potential midfield acquisitions, notably Manu Kone and Gabri Veiga. The club are reportedly in the early stages of talks regarding player personal terms if those players were to join the club.
Lynch affirmed, "We know there are talks with players, we know that Liverpool know exactly what Kone and Veiga want to earn if they were to come to Anfield. Those contacts are there, and Liverpool are fully aware of the packages required."
However, it's worth noting that the talks are not yet at the stage of concrete negotiations with the clubs.
Alan Varela: Liverpool's Eye on South America
Liverpool's scouting radar has also picked up on Alan Varela, a talented player from Boca Juniors. While discussions have not officially begun, the club has been closely monitoring his progress.
"Alan Varela is a player they're aware of," said Lynch.
This interest in Varela signals Liverpool's intent to tap into the South American market, further diversifying their talent pool.
Van de Ven and Thuram: Potential Defensive Reinforcements
Liverpool's transfer strategy isn't solely focused on their midfield, as they're also evaluating potential additions to their defensive line. Mickey Van de Ven from Wolfsburg and Ignacio from Sporting have piqued the club's interest.
David Lynch mentioned a particular focus on Van de Ven, saying:
"We know that Jörg Schmadtke will know him quite well from his time at Wolfsburg. A really quick player by all accounts., maybe Van de Ven is the one that they look for. I think that is definitely the name to keep an eye on at the moment."
The Waiting Game
The transfer market is unpredictable and often a waiting game. While Liverpool have shown interest in several players and initiated early talks, final decisions are yet to be made.
As Lynch summarises, "It's just a little bit of a waiting game, and I understand that's frustrating for fans, but that's the reality of the market and how these things work."
Stay tuned for more updates as Liverpool continues its scouting endeavors, looking to strengthen its midfield and defense with players like Kone, Thuram, and Van de Ven. This still promises to be an exciting transfer window for all Liverpool fans.