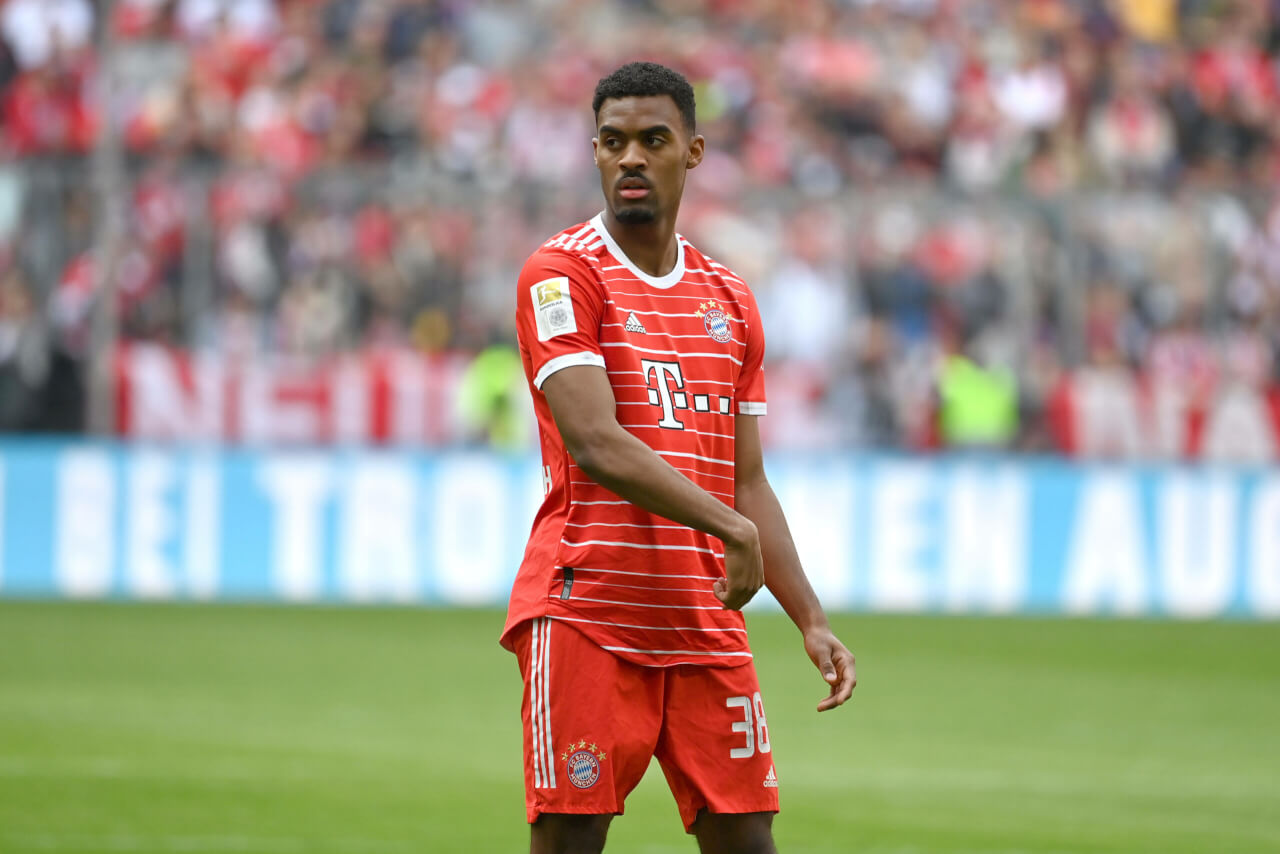 Gravenberch Update: 'It's a very difficult situation right now'
Liverpool Still Keen On Ryan Gravenberch Transfer from Bayern Munich
Liverpool Football Club very much have their sights set on Bayern Munich's gifted midfielder, Ryan Gravenberch. The potential move comes as a result of the 21-year-old's challenging first season in Germany, with murmurs about his desire for a new home. As reported by the Chief Reporter for Sport1, Kevin Howe, in a recent conversation with Red Men TV's Dan Clubbe, Gravenberch's future at Bayern Munich hangs in the balance.
Kevin How, Sport1: "Gravenberch's camp had discussions with Liverpool as early as February".

Gravenberch's Struggles at Bayern Munich
"He didn't have the season he was probably expecting," Kevin Howe said of Gravenberch's tenure at Bayern Munich.
As he elaborated on the challenges the Dutch player faced, it became clear that the shift from the Netherlands to Germany took a toll on the youngster. The pressure to acclimate to a new language, culture, and team dynamics while securing the trust of his coach played a significant role in his tough start.
"Difficult season in general for Bayern Munich," said Howe. "It's always like kind of complicated if you come from Netherlands to Germany. It's a difference, and Ajax Amsterdam is another club than Bayern Munich."
Liverpool's Long-Standing Interest in Gravenberch
Liverpool's interest in Gravenberch is far from new. In fact, they were keen on acquiring him even before he joined Bayern. With the current situation at Bayern and Gravenberch's potential desire for a change, Liverpool's chances of signing him may be brighter than ever.

"Liverpool liked him before he joined Bayern," shared Howe, "and now, his future is uncertain following the departure of Hansi Flick."
Gravenberch: Liverpool Bound ?
According to Howe, Gravenberch's camp had discussions with Liverpool as early as February, and the player has shown significant interest in moving to the Premier League.
"If you give that many interviews saying that you are not happy with your situation, I don't think that you are with your head a Bayern Munich 100%," Howe stated.
His comments serve further weight to the speculation about Gravenberch's potential move to Liverpool.
Nonetheless, it's not just Gravenberch's decision. Bayern Munich's plans will be an essential part of the puzzle. If the new coach, Thomas Tuchel, guarantees Gravenberch regular play, he might consider staying.
"It's a very difficult situation right now," Howe admitted, pointing out the level of competition in Bayern Munich's midfield. "He will have Joshua Kimmich as number eight and maybe the system will change a bit."
The coming days will undoubtedly be vital for Gravenberch's future. While his struggles at Bayern Munich may hint at a potential transfer, much still depends on the assurances and plans set out by Thomas Tuchel.
Should Liverpool sign Ryan Gravenberch, it would undoubtedly be an exciting addition to their midfield. As the world waits to see how the young Dutchman's future unfolds, one thing is for sure – the transfer window has never been more thrilling.