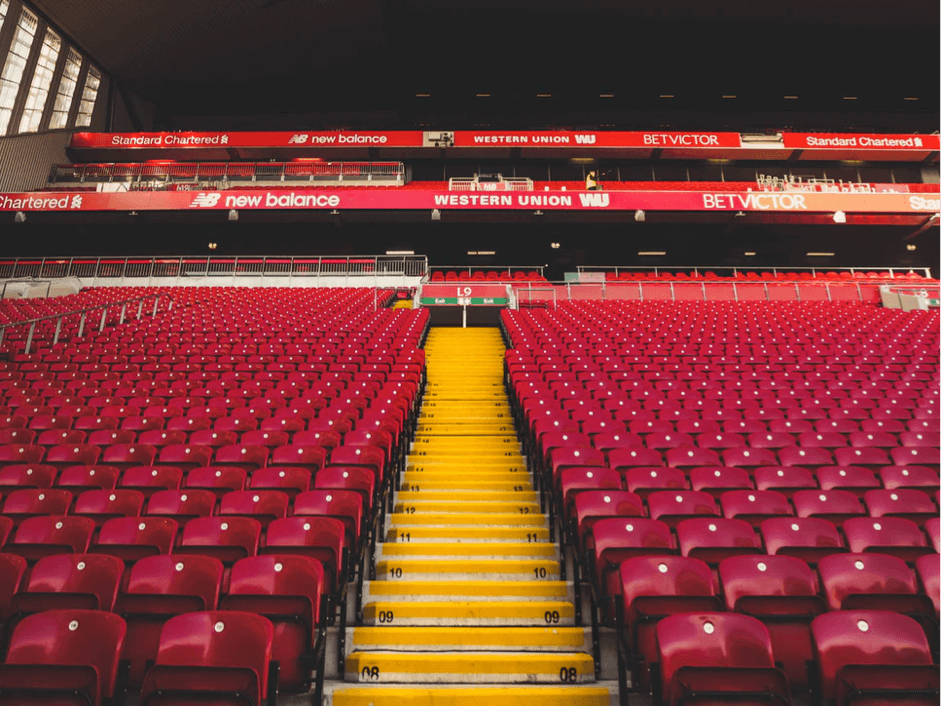 The Best Liverpool FC Betting Strategies: How to Maximize Your Profits
If you're a fervent Liverpool FC supporter who also dabbles in betting, then this blog post will be a great read! Liverpool FC is a prestigious football club with a colossal global following, and we're here to chat about the most effective betting tactics for Liverpool FC matches, so you can maximize your winnings.
Know the Team Inside Out
For effective betting, in-depth knowledge of the team is vital. Delve into each player's strengths and weaknesses, the manager's preferred formation, and keep track of any injuries or suspensions. Stay up-to-date with the latest news and developments about the team because this information is crucial in making informed betting decisions.
Getting the latest betting information on soccer will also help you make smarter bets and hopefully turn a profit. Therefore, it's important to stay up-to-date with the latest news and analysis on the team. 
Key Players
While Liverpool's victories are achieved as a team, certain players — including Mohamed Salah, Sadio Mane, and Virgil van Dijk — hold the power to significantly sway the outcome of a match. That's why keeping a pulse on their current form is essential when betting on Liverpool FC. Let's explore the impact of these key players and how they can unlock Liverpool's winning form.
Formation and Tactics
Gain an edge when betting on Liverpool's games by understanding Jurgen Klopp's high-pressing, attacking style of play. Typically utilizing a 4-3-3 formation, the team boasts a strong defence, creative midfield, and unforgiving front three. Don't overlook how Liverpool adjusts their tactics to conquer different opponents- it can make all the difference in your betting strategy.
Injuries and Suspensions
Don't underestimate the power of missing players – a team can be seriously compromised without their star player. Take Virgil van Dijk, for instance. The moment he's out, it's like chopping off the team's defence. Increased odds of the opponent scoring. So be sure to stay informed on the latest injury and suspension news before placing any bets.
Analyze the Opposition
It's not just about knowing Liverpool FC; you must also analyze their opponents. Look at their recent form, head-to-head records against Liverpool, and any injuries or suspensions that might impact their performance. This information will help you determine if Liverpool has a higher or lower chance of winning a particular match.
Choose the Right Betting Markets
With numerous betting markets available, deciding which one to opt for can be overwhelming. Here are some popular markets for Liverpool FC matches:
Match Result
The most straightforward bet is predicting the outcome of the match – a win for Liverpool, a draw, or a win for the opposition. This market can be quite lucrative if you're confident in your analysis of both teams.
Both Teams to Score (BTTS)
Given Liverpool's attacking prowess and high-pressing style, they often score goals. However, this aggressive approach can sometimes leave them vulnerable at the back. The BTTS market allows you to bet on whether both teams will score during the match. This option can be particularly attractive when Liverpool faces strong opposition with a potent attack.
Over/Under Goals
Another popular market is betting on the total number of goals scored in a match. You can bet on whether the goals will be over or under a specified number, usually set at 2.5. Analyzing both teams' attacking and defensive capabilities will help you make an informed decision in this market.
Correct Score
Predicting the exact scoreline of a match can be challenging, but it offers higher odds and potential profits. If you've researched both teams thoroughly and have a strong hunch about the outcome, this market might be worth considering.
Manage Your Bankroll Wisely
One of the most critical aspects of sports betting is managing your bankroll. Set a budget for yourself and stick to it, no matter how tempting it might be to place a massive bet on a "sure win." Staying disciplined and making calculated decisions is essential, as even the most well-researched bets can go wrong.
Set a Betting Unit
A betting unit is a fixed amount of money that you'll wager on each bet. This should be a small percentage of your overall bankroll, typically between 1-5%. By using a betting unit system, you'll ensure that you're not risking too much of your bankroll on a single bet, which helps in maintaining long-term profitability.
Don't Chase Losses
Feeling disappointed after a losing bet is natural, but it's crucial not to let emotions dictate your betting decisions. Chasing losses by placing larger bets to quickly recover your lost money is a recipe for disaster. Instead, stick to your betting strategy and unit size, and remember that losing bets are part of the game.
Keep Records of Your Bets
Maintaining a record of all your bets will help you analyze your performance over time. This information will enable you to identify patterns, learn from your mistakes, and fine-tune your betting strategy. Track details like the date, match, bet type, odds, stake, and outcome for each bet you place.
Final Thoughts
Betting on Liverpool FC can be both exciting and profitable if you follow the right strategies. Remember to research both teams thoroughly, choose the appropriate betting markets, manage your bankroll wisely, and keep records of your bets. With discipline and persistence, you'll be well on your way to maximizing your profits while cheering on the mighty Reds!