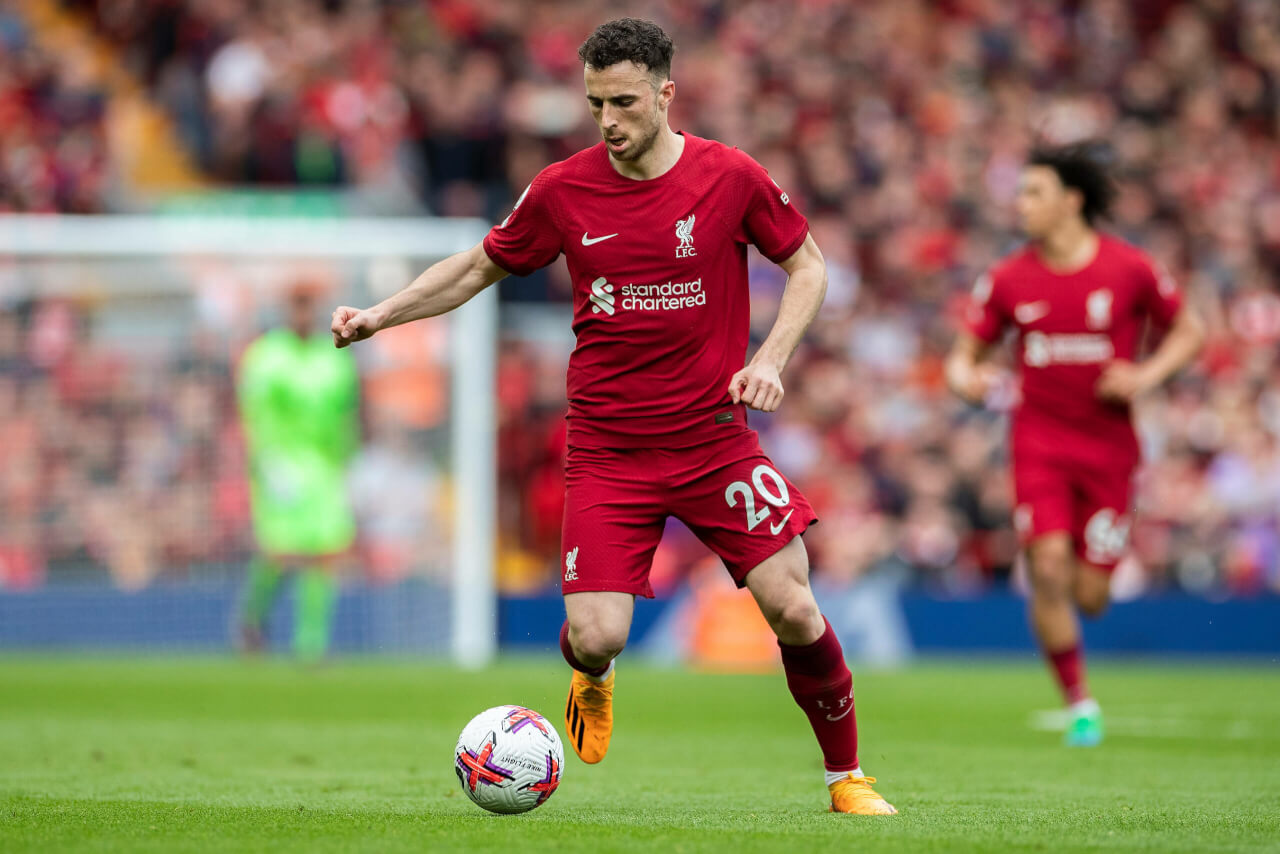 From Goal Drought to Goal Rain: Jota's Footwear Secret
Diogo Jota: The Orange Booted Catalyst of Liverpool's End of Season Surge
Courtesy of FourFourTwo, we gain an inside perspective into the pivotal turnaround in Liverpool's Diogo Jota's performance as he unveils the secret behind his scintillating end of season scoring spree.
A Touch of Orange Magic
Jota's sterling performance at the end of Liverpool's season saw him score seven goals in just nine games, a complete reversal of form from a prior 11-game dry spell since returning from a protracted injury. The Portuguese forward credits this startling change of fortune to a change in his footwear – the vibrant orange X Speedportal boots from adidas' recently launched Heatspawn Pack.
Upon slipping into the new boots, Jota promptly netted a brace against Leeds United. His on-pitch wizardry didn't stop there, as he followed it up with two-goal hauls against Nottingham Forest and Southampton. Not to mention, he also scored a critical winner against Tottenham Hotspur.

The Psychological Impact of a Football Boot
The power of the right football boots should not be underestimated, especially for a forward. Jota explained to FourFourTwo, "I never scored with the previous boots and it's a psychological thing if you're a striker – 'maybe it's the boots I need to change'". After netting his first goal post the footwear switch, the forward noted a remarkable difference in how he felt. "Then you score and everything feels fine. They're just tools, but when you look at them, they give you different feelings."
Beyond Superstition: The Rationality Behind the Ritual
Yet Jota is quick to dismiss the idea of superstition governing his performance. He argues, "I try not to, because it gives you a lot of work to have everything always the same," acknowledging that the thought of maintaining a rigid set of pre-game rituals could lead to unnecessary stress and psychological disadvantage if any aspect is missing. The forward clarified that it's more about the comfort, fit, and feel of his gear on the field.
It's hard to argue against his reasoning, especially when you observe Karim Benzema donning the same boots. As Jota concisely put it, "it's hard to argue when you're scoring".
In essence, for Diogo Jota, the orange boots were not a magic charm but a catalyst – an accessory that perhaps just clicked and brought out the best in him. This fascinating revelation shows just how much of football can be influenced by the psychological aspect of the game, and how even the smallest changes can have a monumental impact on performance.