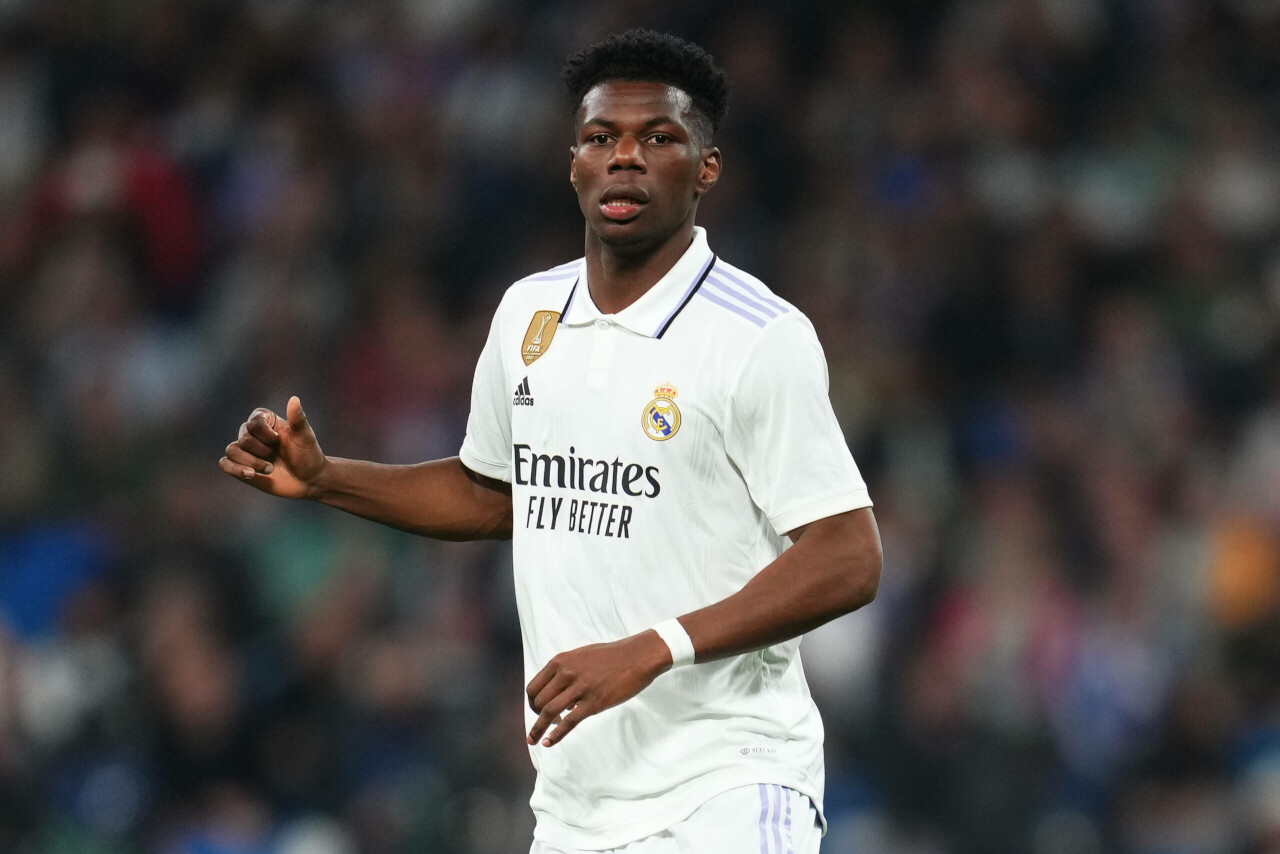 Reds' Bid for Madrid Star
Liverpool Eyeing Real Madrid's Rising Star: The Aurelien Tchouameni Saga
In an audacious move to bolster their midfield prowess, Liverpool are setting their sights on a player who's facing turbulent times at Real Madrid. The Anfield faithful are eager to witness the prospect of having Aurelien Tchouameni dawning the red jersey is tantalising. Will Klopp finally get his man?
Tchouameni's Real Madrid Ordeal
Tchouameni harboured high hopes of cementing his position in Real Madrid's starting line-up under Carlo Ancelotti. "Aurelien Tchouameni was confident of becoming an indispensable figure in the line-up," states El Nacional. He aspired to fill the void left by Casemiro who made a dramatic switch to Manchester United.
However, Tchouameni's journey took an unexpected turn. After making an early impact, he fell out of favour. Post the World Cup in Qatar, he was relegated to a secondary role. "Although he had an injury, when he fully recovered, he continued to be left out of the starting elevens," reported El Nacional. Moreover, the emergence of Eduardo Camavinga further dampened Tchouameni's chances, as Camavinga proved himself as an essential cog in the Real Madrid midfield.

Real Madrid's Crowded Midfield
With competition from the likes of Fede Valverde, Luka Modric, Toni Kroos, and Dani Ceballos, the former AS Monaco man has found his role at Santiago Bernabéu dwindling. This predicament is a significant setback for the promising 23-year-old and Florentino Pérez, Real Madrid's President. Pérez, who was instrumental in bringing Tchouameni to Madrid, "did not hesitate for a second to pay almost 100 million euros for him".
"Tchouameni had zero doubts about his qualities and was convinced he would triumph at Madrid upon arrival. Unfortunately, his adaptation has been much slower than expected," El Nacional points out. Furthermore, the acquisition of Jude Bellingham further complicates matters for the French international.
Liverpool's Offer and Real Madrid's Stand
Liverpool's manager, Jürgen Klopp is a big admirer and recognises the talent that Tchouameni possesses and is keen on convincing him to make the switch to the Premier League. As reported by El Nacional, Liverpool are preparing an offer of €55 million for the midfielder.
However, prying Tchouameni away from Real Madrid will be no easy feat. Florentino Pérez is not ready to let him go for a paltry sum. According to El Nacional, Real Madrid will not entertain any offers below €80 million.
In conclusion, the unfolding saga of Aurelien Tchouameni serves as a testament to the unpredictable nature of football. Only time will tell if Liverpool can finally secure this highly-rated Real Madrid talent.