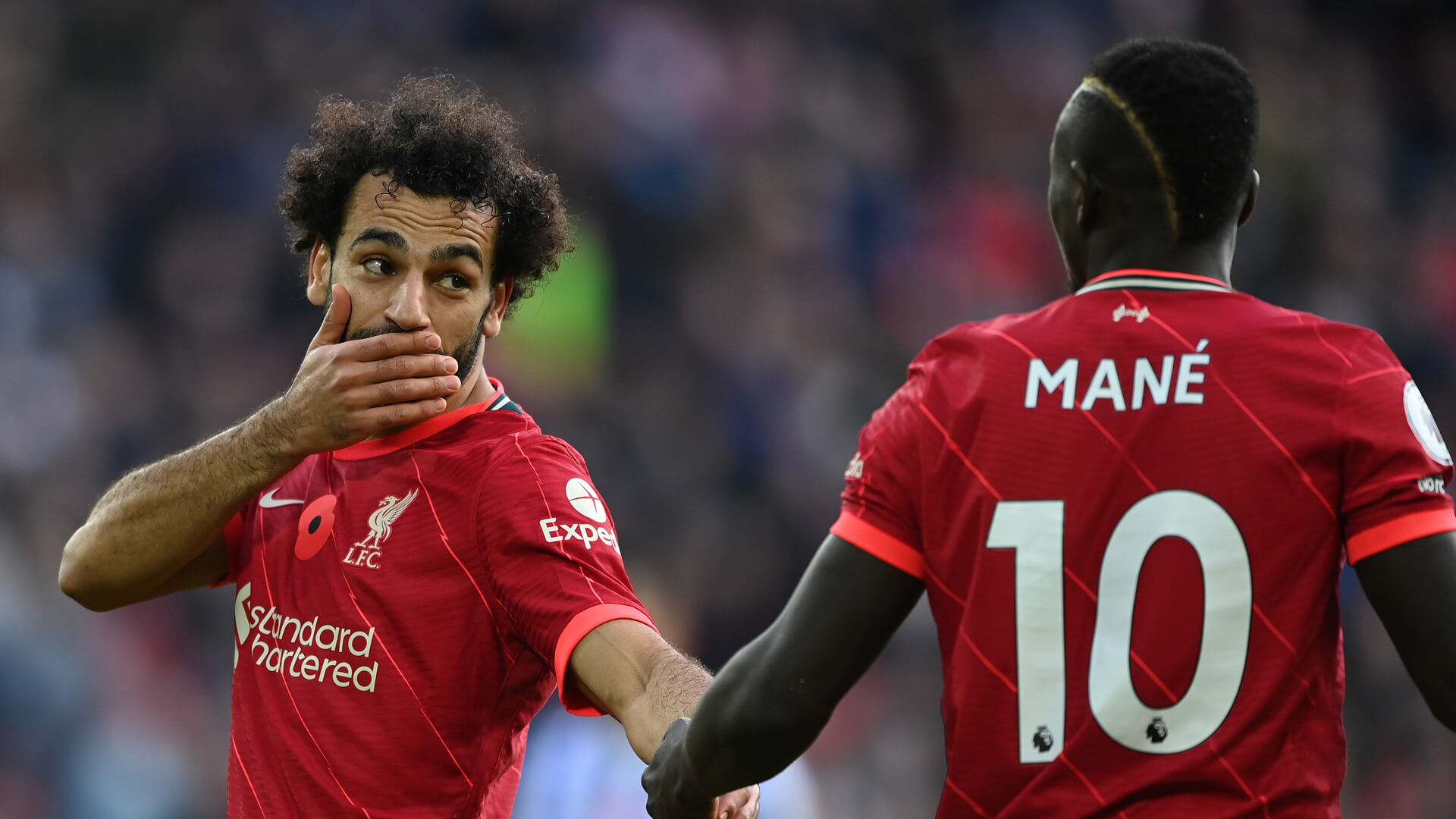 Why Negotiations with Mid-Level Clubs Are Crucial to Liverpool's Regeneration 
Low-key signings from mid-level clubs or the recruitment of undervalued players were once the bedrock of Liverpool's recent success. To have won the Premier League in the era of Manchester City's obscene money laundering, will one day be looked back upon with astonishment. After a steady and consistent approach to how Michael Edwards built up Jürgen Klopp's brilliant squad, it allowed smart business and elite coaching to help level the sports-washed playing field. That group was assembled with a heavy analytical approach employed, which allowed the Reds Sporting Director to target players that were perhaps not on the radar of other elite clubs.
With success came the need to reward aging players with second and third contracts, something which later created stagnation in recruitment, thereby putting us into our current predicament. More and more marquee players started to become players of interest (after the PL & CL success), with Liverpool's hat thrown into the ring for the likes of Erling Haaland, Aurélien Tchouaméni, Enzo Fernández, and the notorious, Jude Bellingham. All those listed (and more) were all superb talents if eventually deemed too expensive. Each player ends up being signed by our rivals, which has been key in how we appear to be re-navigating our way through the current summer transfer window.
The below list shows some of the players that were signed (during Edwards' era), who were names that were seen at the time as very underwhelming.

Andy Robertson
Signed from just relegated Hull City in 2017, for a cost of just £7m. This is a player that became one of Liverpool's best left-backs and still plays an important role in the LFC squad. The fanbase was left unsure by this acquisition, given the poor showing of his team and the Red's need to upgrade Alberto Moreno. All fears were soon gone, as the Scotland captain became one of the Red's greatest-ever left-backs.
Georginio Wijnaldum
Signed from just relegated Newcastle United in 2016, for a cost of £23m. Though it has since been stated that he was the alternate to Piotr Zieliński, he was still a player that probably underwhelmed at St. James Park. His entire stay at Anfield, however, was a superb period that saw huge success garnered.
There were certainly eyebrows raised on the deal, yet it became clear very quickly just how vital he would become to the silverware that would be attained during his stay. It is no coincidence that our success has petered off since his departure, which indicates the need to go and get another Gini.
Sadio Mané
There were rumours that Manchester United undertook our specific type of inspection, as they monitored his progression after his arrival at Southampton. His move to the Premier League from Liverpool favorites, Red Bull Salzburg, was a big splash (£11.8m) for the Saints in 2014. There was no denying the ability of the Senegalese forward, yet there was a worry about consistency and how high his ceiling would reach.
Liverpool pulled the trigger on this deal after missing out on the signing of Julian Brandt in 2016. The £34m fee was deemed risky, yet the recruitment team was clearly able to convince their German manager of that he was more than capable of pushing the Reds forward. The current Bayern Munich forward went on to become one of the world's best players (at LFC), which tells us everything we need to know about his Anfield tenure. Sadio was a player that was signed when other huge names were moving clubs, which again proved the worth of following our own ideals.
Mohamed Salah
The jewel in Jürgen Klopp's attacking crown. The Egyptian King may one day go down as the Premier Leagues' greatest-ever player, with his relentless goal-scoring and a world-class level of play, it is now amazing to think we had a free run at the former Roma wide man.
After a failed spell at Chelsea in 2014, he was soon sold to the Italian club in 2016, having split his time on loan between Fiorentina and Roma in the season prior. After a solitary season in Serie A, his impressive 19-goal haul convinced Michael Edwards that this was his man. Mario Götze had been a target previously, though I believe the correct decision was eventually made. Liverpool paid £37m for the former Basel winger, one which raised many a curious eyebrow on the 'expert' punditry panels. With 186 goals in 305 games, it is safe to say that we secured one of the deals of the century.
I could probably pick through a few more players, especially given how little of a net spend we have incurred under FSG. It is pointless to continually bemoan the ownership model, however, it would be worth having a more open-minded perspective to how we embark on this summer regeneration. Inevitably, we walked away from the Jude Bellingham deal, as it became something that was not feasible for a 19-year-old. The tight-knit group we have could have become disjointed if had agreed to make this teenager one of our highest-paid players.
In spreading the transfer funds across multiple players, we are very much covering our bases and focusing on the squad-wide requirements, rather than pursuing something which will not fix the varying issues. To target hungry players (that will not be demanding crazy wages from the outset) from the likes of Brighton, OGC Nice, Borussia Mönchengladbach, and VfL Wolfsburg, shows we have adjusted our approach to the assets on the cusp of great things, from clubs that predominantly expect their ambitious talents to move on. We know that within the process of selection by our scouting heads, Dave Fallows and Barry Hunter, we have elite-level talent spotters who can carefully identify the potential of players, that are not sitting on the top shelf with £80m price tags. We must revert to the days of creating world-class individuals, rather than wasting time trying to sign them.
In appointing Jörg Schmadtke as our Sporting Director, I believe we have made the decision to bring in five or six players that can help rejuvenate a tired squad. To have an experienced negotiator (who has a history of dealing with mid-level clubs) is crucial to getting multiple deals over the line, which I why we have appointed the former Wolfsburg director. This sort of period is about precision and working within the financial restraints we know exist. Getting back to how we became the world's best team should absolutely be the path we take, which is the route we are now taking. With methodical decision-making will come more success, we just must remain patient as I believe we will soon be back where we belong.