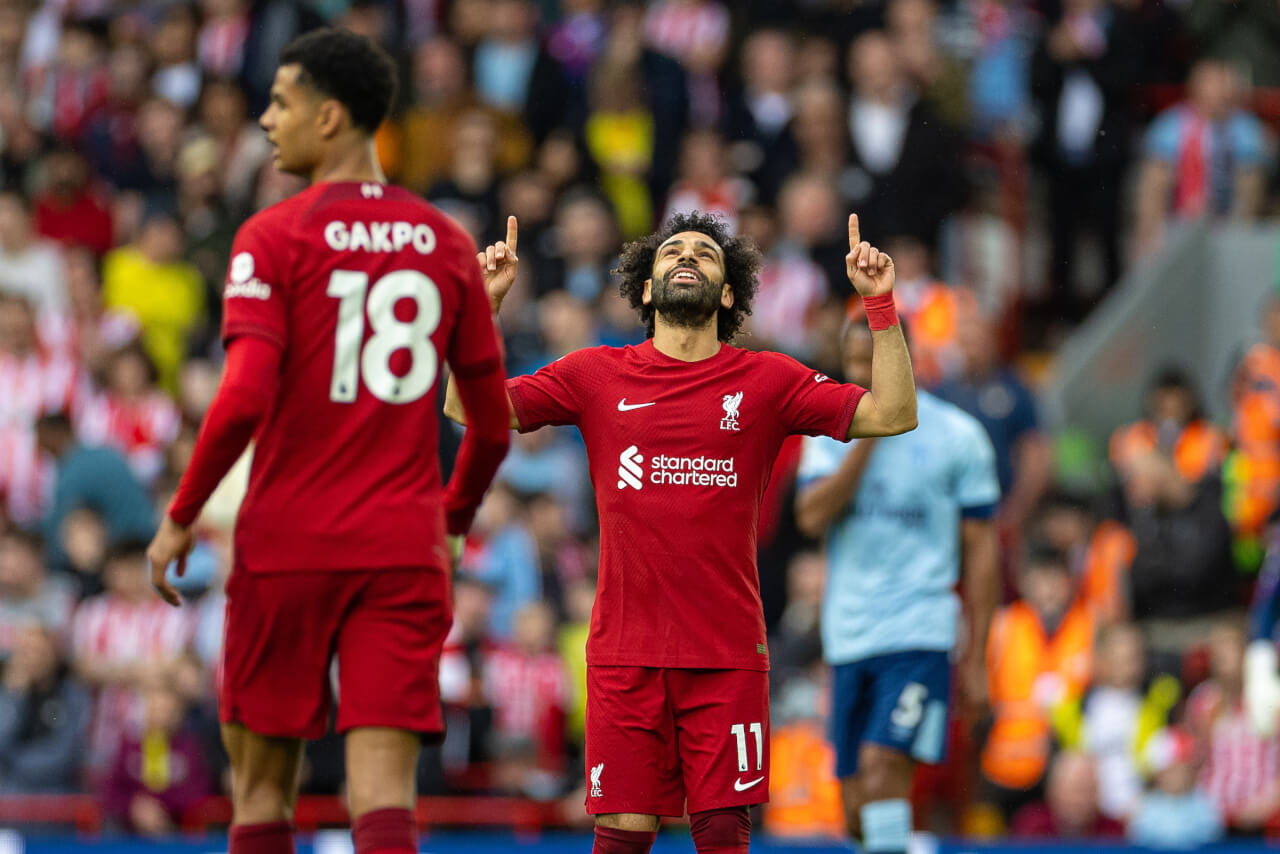 Is Salah Still the World's Greatest in Waiting…
Nobody ever assumed that Godfather Part II would ever reach the amazing cinematic heights of its predecessor, Godfather Part I. When the opening Tale of Brilliance was released in 1972, it helped to solidify Marlon Brando as one of the film's greatest-ever actors, whilst allowing Al Pacino to immerse himself into a career-defining role. The second film was a masterpiece that was equal to Part I in so many ways upon its release two years later. Brandon's brilliant portrayal of an aging Vito Corleone was replaced by the youthful drive from his past, which was perfectly portrayed by Robert De Niro. What it proved is that with the perfect ingredients and vision, something so remarkable can sometimes attain a worthy second part.
In the case of Mohamed Salah, I believe this too can be the case.
A couple of years ago, I wrote an article on behalf of the Anfield Index, entitled 'The World's Greatest in Waiting.' The link for that piece is below, which will tell a story of how I believed for a short while, our wonderful number 11 ascended to the very peak of world football. The performance bar had been raised so far (in his first few years at Anfield), that this past season appears to have been below his sky-high standards. I would argue that our Egyptian King was often superb, despite the atrocities that continued to surround him. With a forward line reshaping, a weird system alteration (that has him pinned to the flank), and a melee of midfielders becoming a detriment to our intensity, it is amazing that the greatest African footballer of all time achieved the personal numbers that he did.

Here is last season's breakdown.
2022/23
Games played – 51 Games
Minutes played – 3'207 minutes
Goals scored – 29 Goals
Assists total – 15 assists
I'm going to continue to retweet this…

Words on Mo Salah.@MoSalah @AnfieldIndex #LFC https://t.co/YXskFSOaN0

— Steve Smith (@StevLFC) September 28, 2021
Some (including myself), will have Bukayo Saka as the right-sided attacker/winger who excelled the most last season. The breakdown of that answer is that whilst the young Englishman had an exceptional year (which was his best to date), Mohamed Salah was just as good, despite having had one of his poorer overall campaigns for Liverpool. Much like how we view Virgil van Dijk, the standards have become so astronomically high, that if we view an entire campaign as less than perfect (by either Mo or VVD), then everyone assumes it is a poor season of form. The grey area between is where the truth lies, which is that Mohamed Salah was not at all poor, he just was not the consistent world-class footballer we saw in previous years.
With Lionel Messi & Karim Benzema, joining Cristiano Ronaldo in departing Europe for pastures new, it has created a new opportunity for those younger pretenders that will look to take on the mantle of the world's best player. In terms of pure talent and quality, Kylian Mbappé is the box office name that Real Madrid would love to make their next Galactico. Erling Haaland is a bonafide goal machine who terrifies most opposing defenders. Kevin De Bruyne is still elite, yet it does look like his absolute peak is just behind him. In terms of defensive ability, I can see Virgil playing his way back into the minds of outsiders (LFC fans still know), whereas the likes of Gavi, Jude Bellingham, Florian Wirtz, and Dominik Szoboszlai, need to make that next step in their output.
Then there is Mohamed Salah.
👤 305 Apps
⚽ 186 Goals
🎯 79 Assists
🏆 1 Champions League
🏆 1 Super Cup
🏆 1 Club World Cup
🏆 1 Premier League
🏆 1 FA Cup
🏆 1 League Cup
🏅 2 PFA POTY
🏅 3 PL Golden Boot
🏅 2 African FOTY

On This Day in 2017, we signed Mo Salah for just £34m 🇪🇬👑 pic.twitter.com/jIwGDn5VGF

— TheKop.com (@TheKop_com) June 21, 2023
If you look at those listed stats, is truly remarkable how this all-time great has conquered the Premier League. His numbers are ridiculous, his availability and physicality are superb, and his mindset and attitude are imperious, yet some rival fans would have you believe he is now over the hill. Whilst accepting his dip in form last season, I am still convinced it was the shambles around him (and on the training ground) which caused some sporadic play to emerge. What I sense now, however, is the realigning and encouraging moves being made by our world-class coach. Despite a stubborn nature, he does seem determined to get his team back on top of the footballing pyramid. It was the previous intensity that was able to aid our leading Premier League scorer, which was then allowed to age out and allow opposing teams onto us. What I expect now is a bounce-back season, one which will allow our key outfield components to shine brightly once more.
I spoke once about top-of-the-table players, with the world's elite scrambling to emerge as the eventual heir to Lionel Messi. Though the Argentina captain is a lock for this year's Ballon d'Or (given his World Cup triumph), I can see a scenario that drives our two-time African player of the year to new levels of greatness. With a raft of energy and talent likely to be built around Mo this summer, Trent, Virgil, Luis, Darwin, Cody, Alexis, and Ibou, could become an elite starting group that enables our predatory wide forward to have another historic season. We have two more years (at least) of our talisman in the Liverpool red, who will surely be desperate to make a claim to be back to his very best.
For me, his very best game is the best in the world, therefore a repeat of this level of play would see him rise to the pinnacle of the game. Much of the Liverpool team has some questions to be answered, including our German manager. If the answers are what we all hope they will be, then I believe the world's greatest in waiting will finally take his place as not just the King of Anfield, but the King of the entire football world.