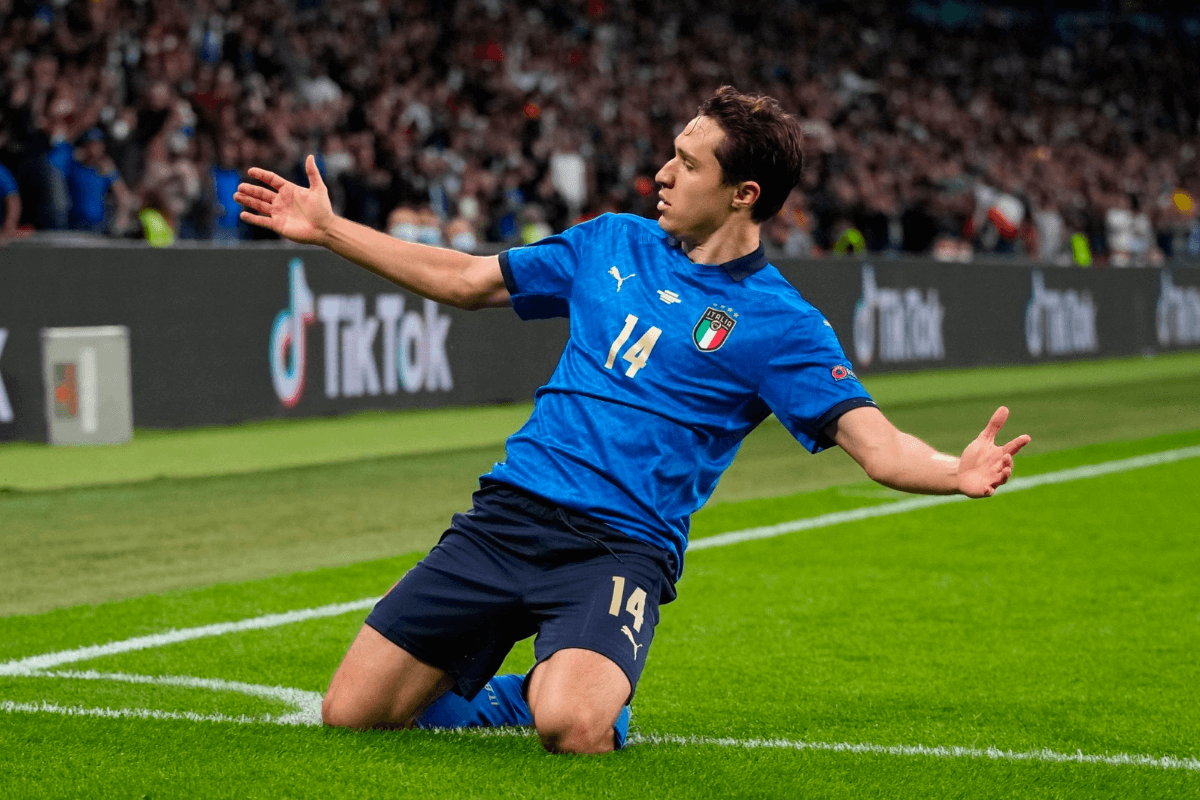 Liverpool Target Serie A Talent Amid Contract Dispute
The Uncertainty around Federico Chiesa and Juventus: Liverpool Eyes Italian Talent
With the summer transfer window fast approaching, it seems Liverpool FC are keeping a close eye on Juventus striker, Federico Chiesa. Known for his powerful runs and attacking prowess, Chiesa's future at Juventus is shrouded in uncertainty, as the club faces the grim reality of their financial constraints and Chiesa's escalating contract demands.
The Contract Conundrum
Juventus are currently wrestling with the monetary implications of Chiesa's contract, which is set to expire in 2025. The Italian club, whose finances have been hit hard due to a lack of Champions League income, received a proposal from Chiesa's entourage for a wage increase. The request to boost his salary from €5m to €7m plus €1m in bonuses, aligning him with new signing Vlahovic, was placed as a precondition for a potential contract extension.
This situation, as reported by Gazzetta, adds a layer of complexity to Juventus' financial issues, forcing them to contemplate cashing in on one of their brightest talents. A situation that may well play into the hands of Liverpool, as the Premier League side look to strengthen their squad and introduce fresh talent.

Liverpool FC's Potential Play for Chiesa
Liverpool's interest in Chiesa is no secret. Under Jurgen Klopp's stewardship, the Reds are believed to be preparing for a significant rebuild and the Italian forward's profile could be a fitting piece of the puzzle. Yet, Liverpool have not officially made their move. The rumoured initial offer of €40m, while significant, falls short of Juventus' evaluation, which places Chiesa's worth at a minimum of €60m. Despite the discrepancy, this move could signal the beginning of negotiations between the two clubs.
Notably, the clubs have a recent history of transfers, with Arthur Melo moving to Juventus on loan last summer. Although the Brazilian midfielder returned to Turin, this established communication channel could prove beneficial for further negotiations around Chiesa.
The European Watchers and Chiesa's Desire
Liverpool, though keen, are not alone in their admiration for Chiesa. The talented forward, who ended the last season on a high, has caught the attention of various European giants, including Chelsea, Bayern Munich, and Paris Saint-Germain (PSG). However, PSG, having monitored Chiesa throughout the previous season, would need to make some hefty sales to make room for the Italian star.
Chiesa's decision will likely be influenced by his ambition to continue playing at the top of European football. The absence of Champions League football at Juventus may factor into the decision, especially for a player in his prime who's eager to make his mark on the sport.
Further complicating matters is the strained relationship between Chiesa and Juventus coach, Massimiliano Allegri, adding more credibility to the speculation of a potential move away from the Bianconeri.
The Transfer Saga Continues
The coming weeks will undoubtedly be crucial in shaping Federico Chiesa's future. While the 25-year-old Italian has left a significant mark at Juventus, his desire for a wage hike and the club's financial realities may necessitate a move. With Liverpool FC keenly interested and capable of affording his services, it's plausible that Chiesa could be showcasing his skills on the Anfield pitch in the near future.