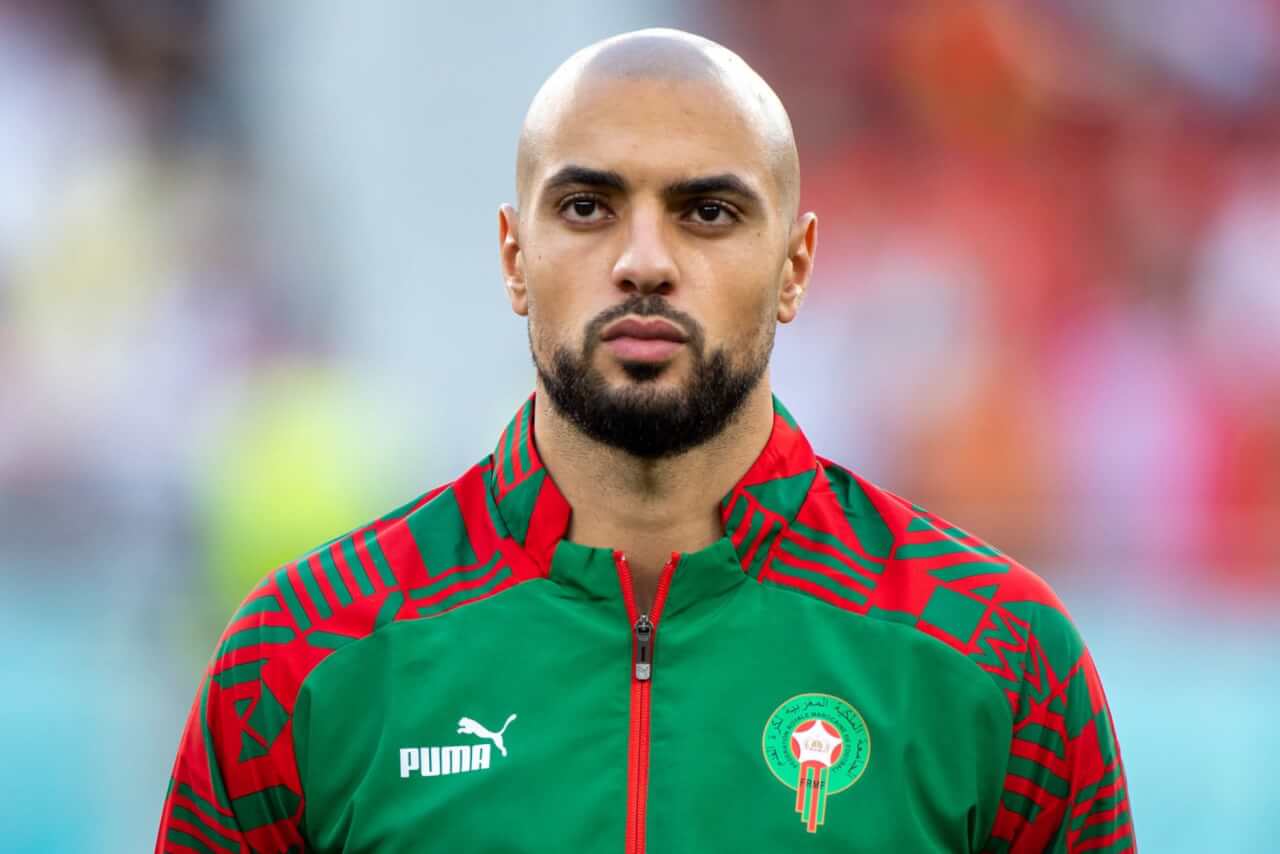 World Cup Star's Future Hangs in Balance: Liverpool or La Liga?
Reds Still Keen On Amrabat But Player Eyes Set on La Liga
Liverpool Made £26m Bid for Fiorentina's Midfield Dynamo
The Reds' mission to refurbish their midfield has reportedly taken them to the heart of Serie A, with Fiorentina's Moroccan magician, Sofyan Amrabat, at the centre of the radar. Following whispers of interest that have been circulating since before the World Cup, the Reds have finally made their move. As reported by Italian football writer, Giacomo Iacobellis via Twitter, a fee agreement has been settled between Liverpool and Fiorentina, matching the £26m valuation.
🟣🟣 Situación #Amrabat: los únicos dos clubes dispuestos a pagar los 30M que pide la #Fiorentina ahora mismo son #LiverpoolFC y #NewcastleUnited. El jugador sigue dando la prioridad al #FCBarcelona o al #AtleticoMadrid. Días claves @TuttoMercatoWeb

— Giacomo Iacobellis (@giaco_iaco) June 20, 2023

Amrabat: La Liga's Lure vs Liverpool's Prestige
Despite the advancement of the deal, the narrative shifts, with Amrabat harbouring a desire to ply his trade in La Liga. The pull of Atletico Madrid under the robust guidance of Diego Simeone, or the opportunity to be a part of the Xaviball project at Barcelona, seems to outweigh a move to Anfield.
This creates an intriguing predicament for Liverpool, as they strive to secure Amrabat's signature amidst this La Liga fascination. Yet, there's no doubt that the Moroccan international's abilities would be a strategic asset for Jurgen Klopp's side.
Often misconceived, Amrabat has continued to perform at his peak after a spectacular World Cup campaign. His most recent exploits saw him playing an influential role in the UEFA Conference League final, producing a heroic performance despite Fiorentina's defeat against West Ham.
Amrabat's acquisition, at the proposed price, could undoubtedly be a clever move for Liverpool. Blessed with an array of raw skills, the Moroccan could initially act as a robust deputy to Fabinho before potentially assuming the primary role.
Following James Milner's transition to Brighton, the versatile Amrabat could become the vital cog Liverpool need, capable of playing along the midfield lines.
Liverpool's hunt for midfield additions is still in full swing, with Amrabat topping the list for now. Whether he lands in La Liga or decides to join the illustrious ranks at Anfield, one thing is clear: Amrabat's future is bound to shine, just as he has consistently defied doubters over the past few months.