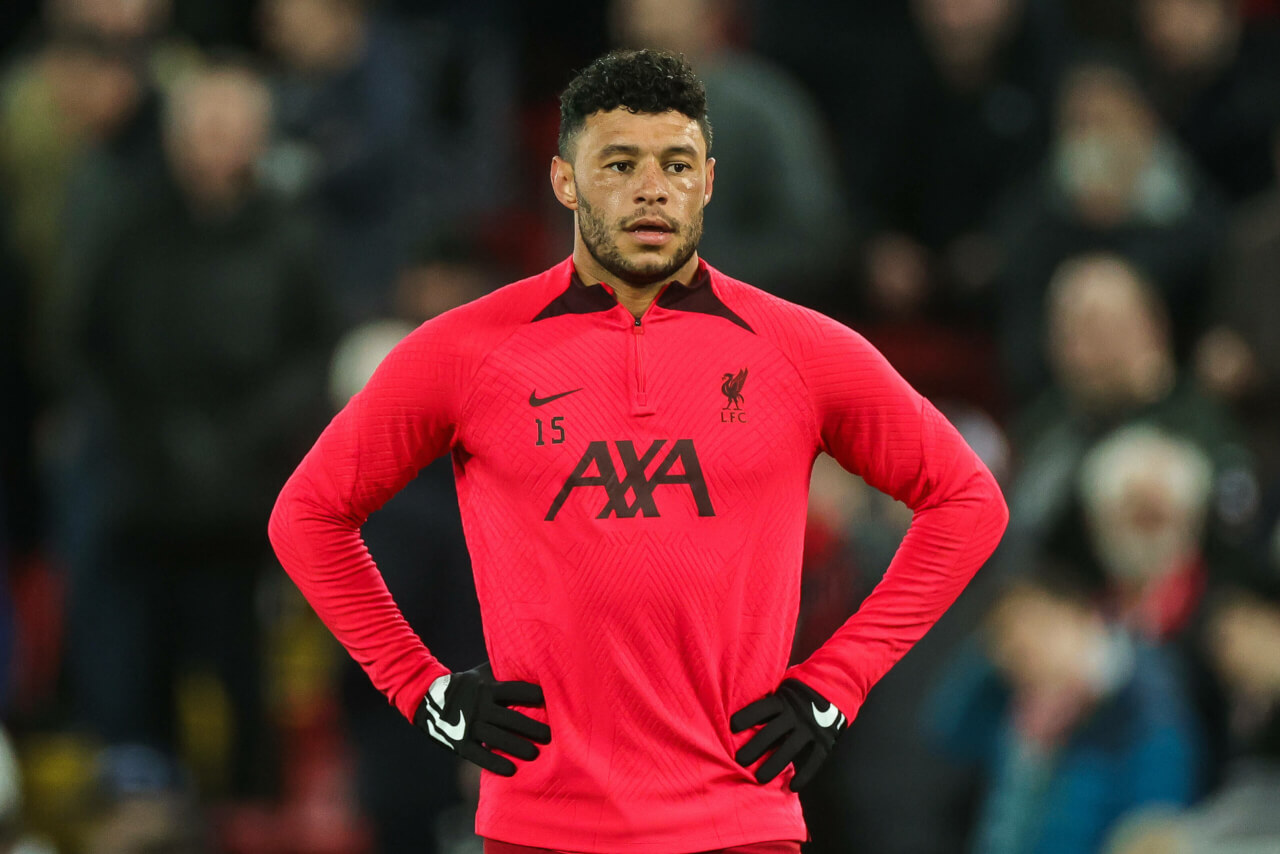 The Heart of The Ox: Alex Oxlade-Chamberlain's Touching Farewell
Alex Oxlade-Chamberlain's Emotional 'Thank You' to Liverpool Fans
In a heartfelt message to Liverpool's ever-faithful supporters, Alex Oxlade-Chamberlain, affectionately known as 'The Ox', has voiced his appreciation following his six thrilling years at Anfield. As he departs, he leaves behind a legacy of unforgettable moments, despite facing a succession of debilitating injuries.
"Where do we start? It's just by saying thank you."
Thus begins the poignant farewell from Oxlade-Chamberlain in his Instagram post. He warmly thanks his supporters, expressing sincere gratitude for the continual encouragement he received throughout his tenure at the club.
View this post on Instagram

The Highs and Lows at Liverpool
Certainly, the journey of Oxlade-Chamberlain in Liverpool colours has been nothing short of a rollercoaster. A series of cruel injuries denied him the chance to make an even more significant impact on Jurgen Klopp's side. However, these adversities didn't manage to eclipse the fond memories he created at Anfield.
From his unforgettable strikes against Manchester City to his remarkable finish against Genk, 'The Ox' was instrumental in lighting the fuse of Klopp's Liverpool revolution. These moments underscore the pivotal role he played at the club, which was not diminished by his long absences due to injury.
The 29-year-old midfielder goes on to elaborate on the highs and lows of his journey, highlighting the unfailing support of Liverpool fans, even during his most challenging times. He said:
"Through the highs, lows and everything in between, thank you for everything. YNWA. There have been setbacks along the way, but each time I did everything I could to come back stronger to wear the red shirt again."
 This statement epitomises his resilience and dedication as a player, which was appreciated by fans and fellow teammates alike.
Undeniably, 'The Ox' was instrumental in the successes that Liverpool enjoyed during his tenure. He reminisced:
 "[Winning] the Premier League, the Champions League and everything that followed across Europe and the world was special."
More poignantly, he reflected on the joyous parades and the sight of Liverpool fans blanketing the city in a sea of red as an experience that he was truly honoured to be a part of.
Despite the affection he received from fans and teammates, Oxlade-Chamberlain acknowledges that it's time to move on. He concludes:
"It's been an unforgettable journey with you, but now it's time for that to come to an end."
After taking his final bow at Anfield, he's thanked the fans once more for their unwavering support during his journey. However, his final message hints at a determination to continue proving himself, sparking intrigue about where his future on the pitch will lead.