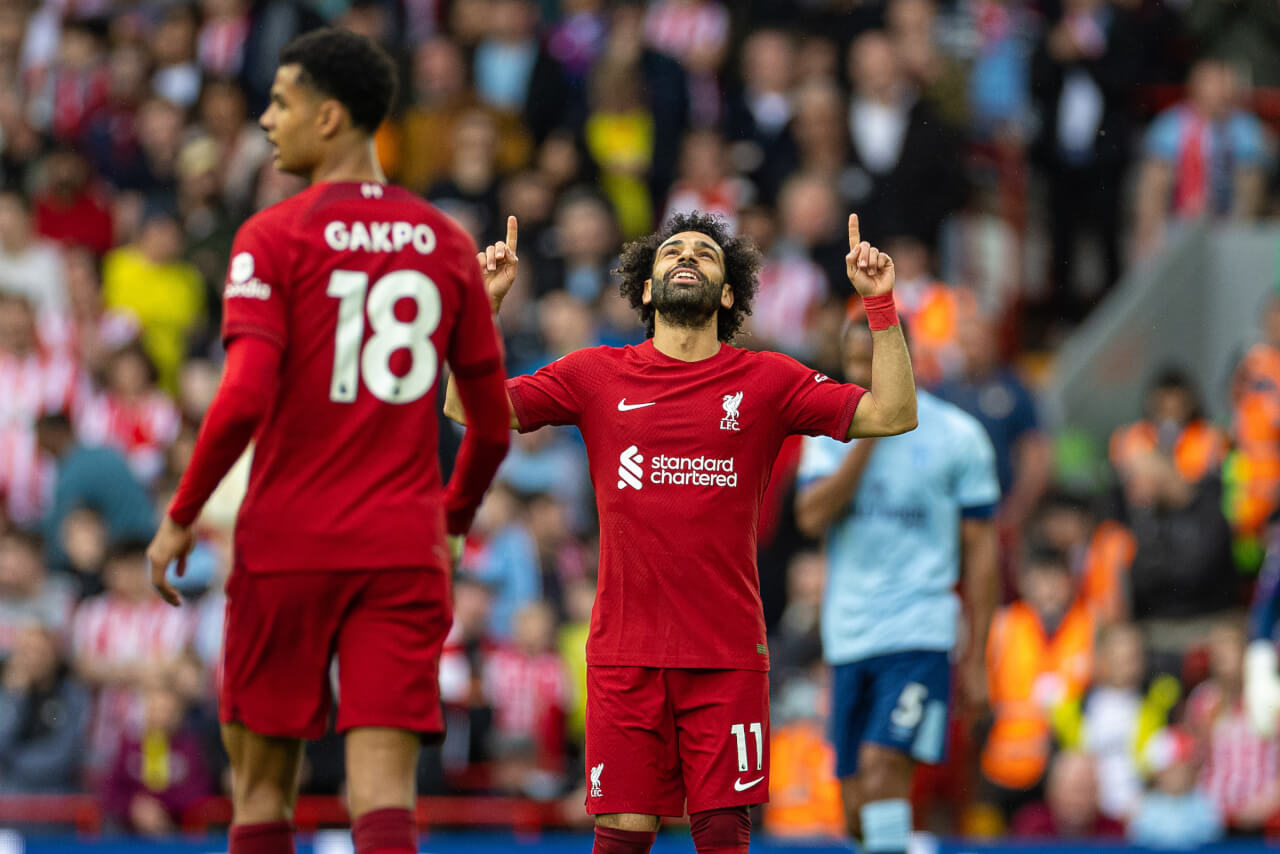 Mohamed Salah: The Next Big Catch for the Saudi Pro League?
The Arab Football Odyssey: Could Mohamed Salah Be Next?
The impending arrival of elite footballers such as Karim Benzema, N'Golo Kanté, and Ruben Neves to the Saudi Pro League has sent shockwaves throughout the football world. Among those causing a stir is Liverpool's shining star, Mohamed Salah. As arguably the world's most high-profile Arab footballer, Salah has emerged as a prime target for Saudi's ambitious football project.
The Financial Allure of the Saudi Pro League
Despite being locked into a lucrative contract with Liverpool, the gravity of the salaries rumoured to be offered by the Saudi Pro League has sparked speculation around Salah's potential move. While his contract at Anfield still has three years to run, the wages reportedly dangled in front of the likes of Benzema could be challenging to dismiss.
An Inevitable Call from Saudi Arabia?
RedMenTV sought insights from Neil Jones, an experienced journalist who has followed Liverpool Football Club closely, to delve deeper into the emerging narrative. According to Neil, the possibility of Salah heading to the Saudi Pro League is more than mere speculation.

"I think it's quite obvious that he would be the jewel in the crown almost, with Ronaldo," Neil began. "I've spoken to a few Egyptian people recently and their feeling is it's almost inevitable. It's inevitable that they'll come calling and it'll be up to him."
The Timing of a Potential Transfer
While there seems to be some credence to the rumours, Neil suggests that a move in the immediate future is unlikely. He believes that Liverpool, understanding Salah's value to the team, won't be easily swayed by a substantial offer from Saudi Arabia.
"I don't expect it this summer. I don't think there's a world where Liverpool think it's too good to say 'no' to," said Neil. "He's one that you'd say: 'He's never going to go anywhere.' I don't think you can say he'll never go anywhere now. I don't expect it at the moment."
Late Career Move for Salah?
For the timing of such a move, Neil mentioned that people close to the situation, particularly those in Egypt, predict it will be later in his career when Salah might be more inclined to make the leap to the Saudi Pro League.
"The Egyptian people who know the situation a bit better around that, I think they feel like it'll be late in his career that he would do that. But again, who knows?" added Neil.
The Closing Chapters of Salah's Liverpool Story?
Salah's prowess on the pitch and his impact on Liverpool's recent successes has endeared him to the fans, making the thought of his departure difficult for many to accept. Still, Neil emphasises that a move, while not imminent, is inevitable.
"I wouldn't like to put this cloud over people, but we probably are looking at the last couple of seasons of Mo Salah as a Liverpool player anyway, aren't we? This only adds to that feeling, but I don't think he'll go this summer."
In conclusion, while it's clear that the allure of the Saudi Pro League and its financial might is reshaping the global football landscape, the prospect of a quick transfer for Salah is remote. Yet, the clock may be ticking on the Egyptian King's reign at Anfield.