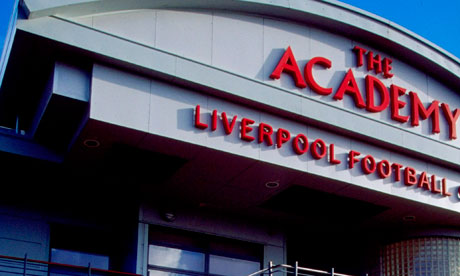 Switching Lanes: Liverpool Prodigy Makes League One Move
A Long Farewell: Charlie Hayes-Green Moves from Liverpool FC to Bolton Wanderers
Liverpool FC's academy product, Charlie Hayes-Green, recently made headlines with his decision to turn down a new contract from the Merseyside club and instead embrace the new opportunities that Bolton Wanderers offered him. This 18-year-old defender has shared insights into the emotional transition he has embarked on, a journey that marks the end of a 13-year tenure at Liverpool's academy.
An Unforgettable Experience at Liverpool
Charlie Hayes-Green, a name synonymous with the young talents fostered within Liverpool FC's academy, has chosen to tread a new path. After 13 seasons with Liverpool, the defender has decided to trade the familiar terrains of Merseyside for the University of Bolton Stadium. This was reported by The Liverpool Echo, and according to them, Hayes-Green is set to sign a one-year deal with the Trotters, along with an option to extend for a further year.
During his final season at Liverpool, Hayes-Green had opportunities to play for Marc Bridge-Wilkinson's squad and shared the pitch with promising talents such as Ben Doak and Juventus loanee Arthur Melo.

In a conversation with The Liverpool Echo, Hayes-Green said, "I had an amazing 13 years, I've had so many incredible experiences at the club, I learned so much, grew as a player and as a person off the pitch. But for me, it's time now to move onto Bolton, I thank everyone at Liverpool, but now my focus is on pre-season."
The Decision to Leave Anfield
The defender, whose birthday falls at the end of December, saw limited first-team action at Liverpool. With only one appearance for the U21s and 13 games with the U18s, Hayes-Green felt that his career progression warranted a move away from Kirkby. This decision was certainly not an easy one, considering that he had grown up supporting Liverpool and had spent his entire footballing life there.
"We were offered an extension and a contract, but I felt the pathway, for me personally, wasn't there at Liverpool. I didn't feel like it was the right place for me to progress my career and Bolton have provided me with the type of opportunity to go on and hopefully kick on there," Hayes-Green shared. "It was a tough decision because emotionally I've been at Liverpool my whole life. After speaking to my family and the people I trust around me, I felt like it was the right decision to move on and start a new chapter in my career."
Drawing Parallels: The Case of Conor Bradley
The move to Bolton Wanderers isn't unprecedented; Conor Bradley, another defender from Liverpool's ranks, took a similar path. Bradley had a successful stint with Bolton, culminating in a victory in the Papa John's Trophy.
Hayes-Green is aware of the comparisons but prefers to keep his focus on his own journey. He commented, "It's not really my job to compare myself to other people, it's my job to focus on me, try improve every day and leave the comparisons to the coaches."
Charting the Future at Bolton Wanderers
Hayes-Green's tenure at Liverpool FC has undoubtedly prepared him for the journey ahead. He believes that his experiences, on and off the pitch at Liverpool, have played an integral part in his development as a player. Now, he is ready to put these lessons into practice at Bolton.
"I'm over the moon, I've been working pretty much my whole life to get the point where I am now to sign a professional contract. It was a really, really proud moment for me, my family and the people around me as well"
Charlie Hayes-Green officially starts his new journey at Bolton from the beginning of July. As he departs from Liverpool, he takes with him invaluable experiences, such as the challenge of defending against talented winger Ben Doak and receiving guidance from Arthur during a match in the Papa John's Trophy.
Looking Back: Challenges and Learnings
Speaking about his time training with Ben Doak, he said, "It was tough, he's a very good player as we all know, that's what I need to play against the best players I can because they're the people who are going to help me get better."
On Arthur, Hayes-Green noted: "He was really good, a proper professional. Before the game, it was a fantastic opportunity for me to be around players who have played in such big games. He's obviously played for Juventus, Barcelona and huge teams with huge players, being around him and how he did things was so professional."
As Charlie Hayes-Green embarks on his new journey with Bolton Wanderers, his departure from Liverpool FC marks the end of one chapter and the start of a new one. He carries with him the legacy of a Red, the lessons he learned, and the dreams he hopes to realise in the future.