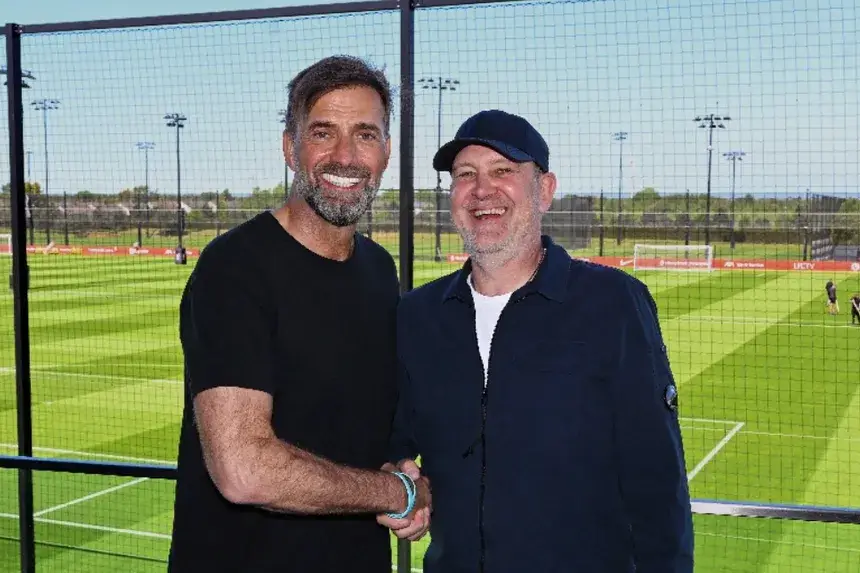 Liverpool Will Spend This Summer, But Patience Is Key…
Chelsea was last week announced as the 2023/24 opening game of next season, therefore we now know the pathway of our next Premier League campaign. With frenzied expectations flowing through all the supporter groups, it does seem like our very own fanbase is now constantly sat on the edge of their Anfield seats, with any hint of negativity seeing them ready to slip from its edge. The summer transfer window is now just days old and the news of Alexis Mac Allister arriving seems to have been forgotten already, with so many brainwashed followers convinced that our business is now done. It does appear that unless a signing is made every few days, certain individuals will continue to beat the drum on how we are failing. Perspective and patience do not always mesh with our tribal ways, though a moment of careful consideration will surely help clarify why we are awaiting our second summer signing.
For context, the below shows the dealings (or lack thereof) so far, for our immediate rivals next season.
Manchester City
Mateo Kovačić

Players Linked – Declan Rice, and Joško Gvardiol.
The Etihad outgoings look substantial (İlkay Gündoğan, Bernardo Silva, and João Cancelo are set to leave) whereas the 115 charges against them will surely be making their short and long-term plans dubious, especially when it comes to enticing new players.
Arsenal
No signings made.
Players Linked – Declan Rice, Timothy Castagne, and Kai Havertz.
This is a squad that desperately needs bulking, with the added Champions League matches that will not allow for last season's mass Europa rotation. The Gunners seem to be playing the market with ambitions that may not enable them to get everything done, which is quite a bit. Both Granit Xhaka and Thomas Partey are set to leave the Emirates, which means though they may look prettier next year, Mikel Arteta's side will inevitably more become vulnerable.
Newcastle 
Signings made – Yankuba Minteh
Players Linked – Sandro Tonali, and James Maddison.
A huge injection will be needed (and likely), with Eddie Howe's team likely to face that second-season wobble. Sandro Tonali does seem like a player primed to sign, though it does appear more like a capture of opportunity rather than what they require. Next season could be a tough period, but there is much to be done to see them recapture another top-four place.
Manchester United 
No signings made.
Players Linked – André Onana, Mason Mount, and Min-jae Kim.
The team that requires most from this group, in my opinion. United's best season in years coincided with the poor state of many of their closest league rivals, which bought their new manager a season to adjust. This side is not an adversary that worries me, as good teams that lose 7-0 to an opponent having a bad year are not on our immediate radar.
Tottenham
Signings made – Guglielmo Vicario
Players linked – James Maddison, Dejan Kulusevski (TBC), and Pedro Porro (TBC)
I very much like the new manager, Ange Postecoglou, however, the upcoming Harry Kane saga, the Daniel Levy circus, and the amount of work required means they are not a worry for the Reds. The Spurs rebuild is bigger than ours, which may see them fall in with the likes of Brighton and Aston Villa.
Chelsea
Players signed – Christopher Nkunku.
Players Linked – Moisés Caicedo and everyone else in world football.
The strangest club and weirdest period of recruitment I have seen in over 40 years of watching in football. Todd Boehly is engineering the continuing worst of what we have seen at PSG, except with a club that needs to operate in a far more competitive league. Confusion, unrest, upheaval, and eventual failure will engulf this club, with only a short timeframe before FFP catch up with them. The Blues are signing players I do like, yet they are a circus run by a bad Bond villain, one who will sack or replace any manager or player who does not fit with his video game ownership model.
Liverpool 
Signings made – Alexis Mac Allister
Players linked – Khéphren Thuram, Manu Koné, Micky van de Ven, Ryan Gravenberch, Roméo Lavia, Gabri Veiga, and Federico Chiesa.
I have written previously about how I believe the club have targeted and opened negotiations with multiple clubs so that a Jude Bellingham or Aurélien Tchouaméni saga does not avail. Liverpool cannot and should not pin their hopes on singular names, with the need to pivot and review their targets crucial to a fruitful window. With Bobby Firmino, James Milner, Alex Oxlade-Chamberlain, and Naby Keïta, leaving the club, the Reds will absolutely be looking at securing replacements for those outgoing first-team players. Whatever shortcomings and resentment have arisen from our owners (or ignorance exuded by our manager), the six-time European champions will not enter the next league season without a full squad of players. To assume we are finished (in the market) is strange to me, which means that supporters are now merely broken down by limited signings over the years, or have an ongoing agenda to continue with their dissatisfaction.
I believe the first three names (on our list above) that we have been linked with, will become those that join our World Cup winner at the club. To have already signed this potentially brilliant midfielder is a wonderful start to a huge window of change. Immediately, I would say that we have started this recruitment period stronger than our rivals, with much of our work being carried out behind closed doors. Jörg Schmadtke has been brought in to negotiate with clubs he is familiar with (as predominantly a mid-level director), with a three-month contract to get signings over the line. The reds will also be moving on some assets of their own, as Fábio Carvalho already prepares for a season-long loan at RB Leipzig. The former VfL Wolfsburg Director of Football has not been brought in to sit on his hands but has a clear objective to improve and replace areas of the ageing squad over a short period. What is also vital to the moment, is that most of those names linked are currently playing for their relevant nations this summer (in the Euro under 21's), which creates a delay in getting deals over the line. It is also prudent to make sure certain players make it out of those European Championships unscathed, but this will not stop decisions from being agreed in principle.
Some LFC fans will only be convinced by that fabled Paul Joyce tweet, which signifies that a signing is imminent. Many fans will never be convinced regardless of what we do this year, as there will always be something to bemoan. Whereas I am not saying we should not complain about the transfer activity of our owners, I do not believe this scenario is completely their fault, though they probably are most culpable. What I do believe, is that FSG will want to protect the value of their asset and push the team back into the Champions League. What I am also convinced of, is that Jürgen Klopp has finally accepted that change is needed and will want to restore both his team and his reputation to their previous levels. What is required from all supporters is patience and understanding, as regeneration windows take time with so many different obstacles that our club must navigate through. At the close of this summer's business, I am confident that a newly shaped and vibrantly hungry group of players will push away last season's disappointments, with a new aim firmly set in stone.
Which is to take Liverpool Football Club back to the top of the game.