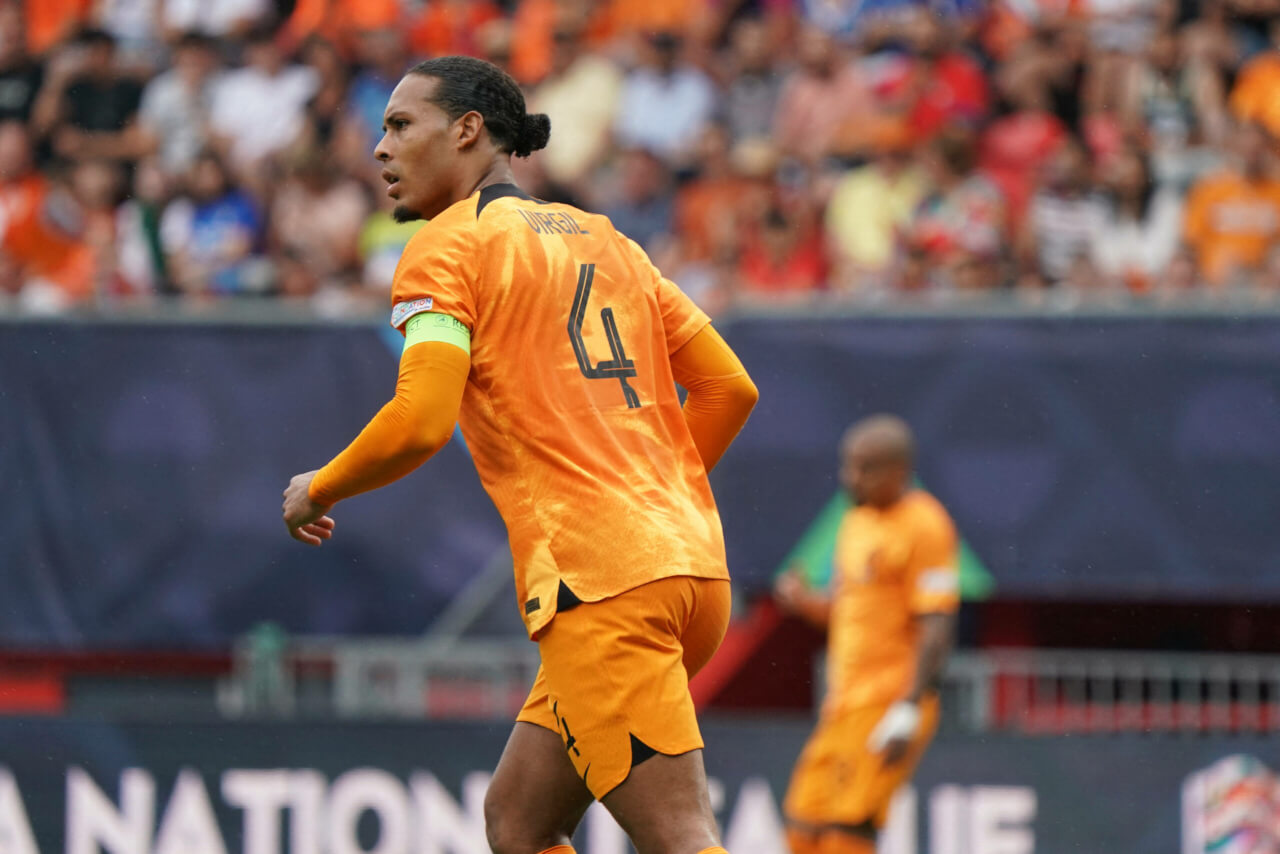 Dutch Legend Questions Virgil van Dijk's Leadership
Oranje's Leadership Crisis: A View from Ruud Gullit
Ruud Gullit, a revered figure in the world of football, recently shared some candid opinions on the leadership within the Dutch national team, Oranje. His remarks, made during his time at the Legends Trophy in Girona and reported by De Telegraaf, revolve around the leadership qualities of Virgil van Dijk and Frenkie de Jong.
Gullit's Insight from The Legends Trophy
The Legends Trophy in Girona, an annual event organised by Pep Guardiola, is not just a showcase of golfing talent, but also a platform for football personalities to connect, share experiences, and engage in discussions about the sport. During this gathering, Gullit viewed the Netherlands vs Croatia match and expressed concern over the lacklustre performance of Oranje, specifically pinpointing van Dijk and de Jong.
While Gullit acknowledges the joy of spending time with old friends like Gianfranco Zola, Roberto di Matteo, Andrei Shevchenko, Michel Platini, and Kenneth Perez, his concerns about the Netherlands' performance, particularly in the Nations League Finals, overshadowed the camaraderie.

No Excuses for Nations League Performance
Gullit empathises with Ronald Koeman and the team following their letdown in the Nations League Finals. Being a former player himself, Gullit sought reasons to defend the players and their performance. He even questioned whether the Finals were not important enough for them. However, Gullit was unable to find a compelling defence for the Oranje's display on home ground.
He emphasises that being a national player comes with responsibilities, one of which is impressing the coach. Especially when the team is on the brink of the EK qualifiers in Germany 2024, lacklustre performances are unacceptable.
Questioning van Dijk and de Jong's Leadership
Gullit goes on to voice his doubts about the leadership of Virgil van Dijk and Frenkie de Jong within Oranje. He recognises the high regard in which both players are held in the Netherlands but believes that they fall short when the team needs them most. He feels that experienced players like van Dijk and de Jong have a responsibility to guide young and inexperienced teammates on the field.
Gullit states, "Experienced players must help the national coach and the teammates individually." However, he doesn't believe that van Dijk and de Jong possess the leadership skills necessary to fulfil this role, making it a challenge for any coach.
A Challenge for Coach Koeman
The legendary Dutch footballer believes that Coach Ronald Koeman faces a difficult task ahead of the EK qualification matches against Greece and Ireland in September. Gullit stresses that Koeman needs to make tough decisions based on performance rather than sentiment.
Gullit is particularly critical of Koeman's choice of players like Kenneth Taylor and Xavi Simons, arguing that Simons isn't ready for a primary role against teams like Croatia, Italy, and France. Instead, he suggests a gradual introduction for younger talents.
A Call for New Leadership
Ultimately, Gullit emphasises the need for a strong, cohesive team and leaders who can guide Oranje to success in the upcoming EK 2024. His concluding thought suggests a potential shakeup within Oranje's ranks: new names, potentially unknown to the public, who could step up as leaders and lead the Dutch team to glory in the tournament in Germany.