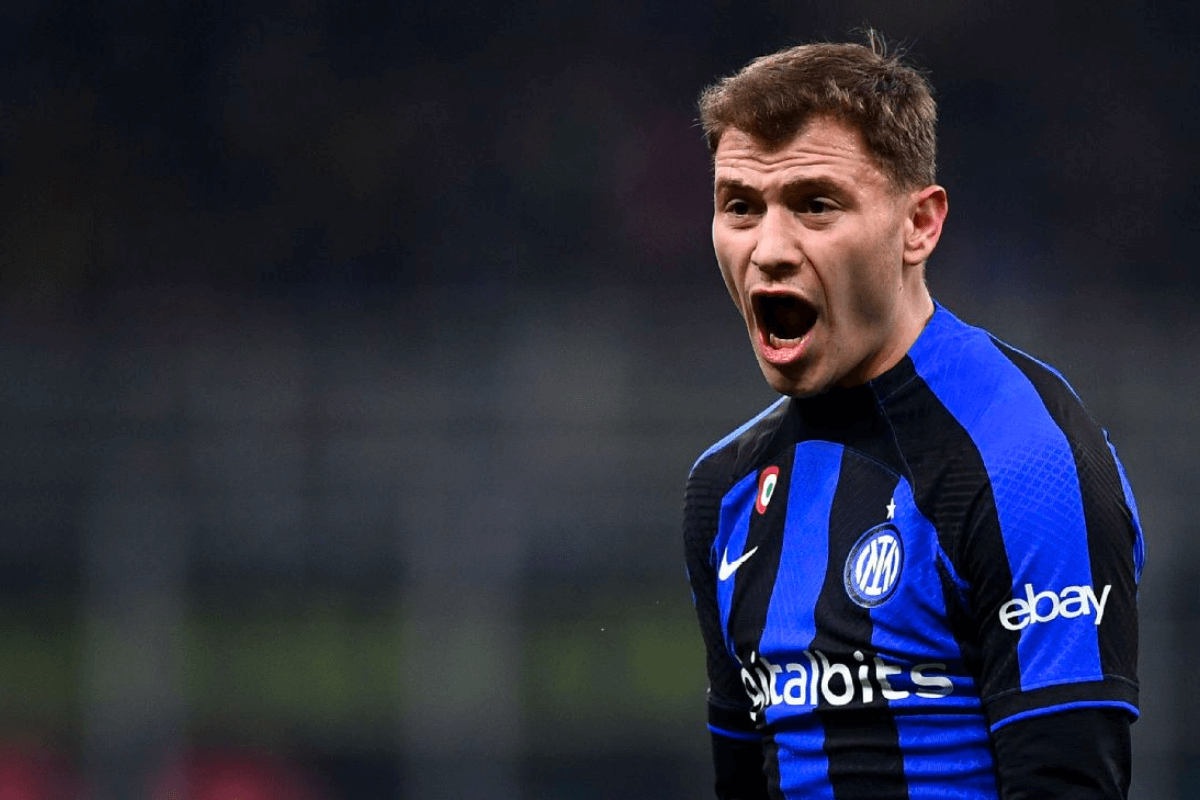 Liverpool to Splash €80m for European Midfield Powerhouse?
Liverpool FC Set Sights on €80m European Midfield Dynamo
In what marks a bold statement of intent, Liverpool FC are reportedly preparing to table an €80m bid for Inter Milan's stellar midfielder, Nicolo Barella. As a player who's garnered significant attention across Europe for his performances both domestically and internationally, Barella stands out as an ideal addition to Liverpool's midfield.
Barella's Credentials: A Perfect Fit for the Reds
Barella, 26, is widely celebrated for his exceptional technical ability, comprehensive passing range, goal-scoring prowess, and a tenacity that is seemingly tailor-made for Liverpool's high-octane style of play under Jurgen Klopp. Such a unique blend of attributes aligns closely with Liverpool's midfield demands, hence their readiness to dig deep for his signature.
As reported by The Liverpool ECHO, this notable news on Liverpool's ambitious move originates from Italian outlet, Il Tempo.

A Midfield Reinvention in Progress
Liverpool's reported pursuit of Barella comes amidst a strategic effort to rejuvenate their midfield, thereby ensuring sustained competitiveness in the future. Their readiness to splash out €80m for the Italian International signals their willingness to bring in top-tier talent that can uphold the club's high standards.
A Track Record of Success with Serie A Imports
The Reds' past dealings with Serie A have proven fruitful, with high-profile transfers such as Alisson Becker and Mohamed Salah strengthening the squad substantially. Both players have excelled at Anfield, becoming pivotal components of Liverpool's success in recent years.
Liverpool faithful would certainly hope for Barella to emulate the impact of his Serie A predecessors, thereby solidifying his status as a top-class footballer and ensuring a worthwhile investment for the club.
Potential Implications of Barella's Arrival
The proposed addition of Barella to the Liverpool squad promises to add a layer of versatility, technical brilliance, and inexhaustible energy to their midfield. While the €80m bid could be seen as a gamble, it is more of a testament to Liverpool's aspiration to consistently remain at the summit of elite football, challenging for major honours.
Securing a player of Barella's stature not only enriches Liverpool's midfield options but also underscores their continued appeal to world-class talent. Such a strategic move sends out a strong message of Liverpool's intent to bolster their squad, capitalising on Serie A's reservoir of talent, and most importantly, enhancing their chances of lifting more silverware in the future.