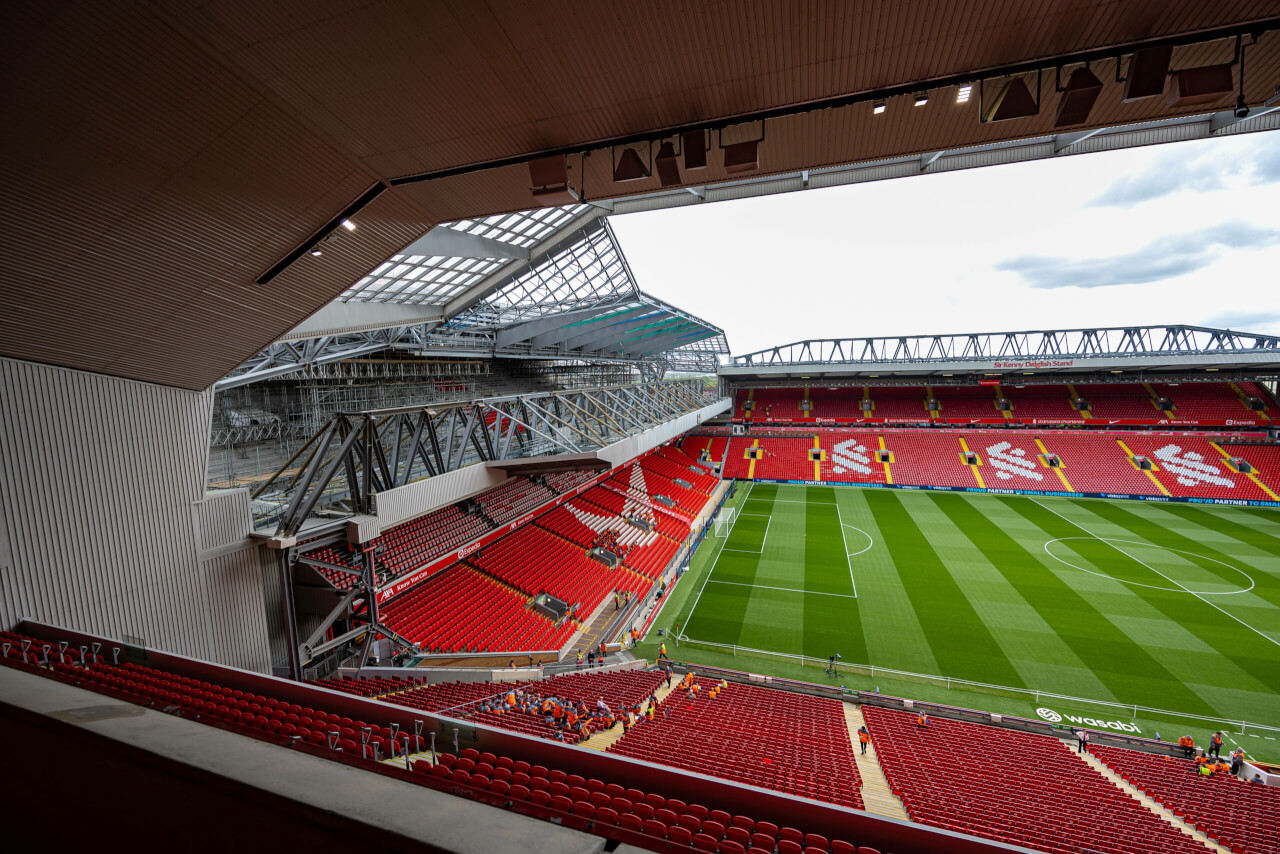 The Key Figures of Liverpool FC and Their Achievements in the Premier League
The Key Players of Liverpool FC: Icons of the Pitch
As Liverpool FC undergoes an overhaul, it's crucial to identify standout players who have performed admirably and deserve a place in the new-look Reds for next season. Considering stats in the premier league and other competitions, these standout players include:
Alisson Becker
Mohamed Salah
Roberto Firmino
Trent Alexander-Arnold
Ibrahima Konate
Liverpool FC Results in 2022/23
The 2022-23 season was a year of big changes for Liverpool FC, with the club bringing in new players and managers. Liverpool FC's 2022/2023 season was tough resulting in a fifth-place finish at Anfield but we believe the team will improve their skills and reveal more opportunities with the club's key players.
While eagerly anticipating the upcoming season, risky fans can indulge in some entertainment when they find a 25 free spins no deposit casino. This presents an exciting opportunity for fans to experience the thrill of online gaming without the need to risk anything while expecting the new season.
We are really looking forward to the new game to assess the skills of Liverpool FC's key players. Let us consider their performance in the 2022/23 season.
Alisson Becker
Alisson Becker had an impressive performance in the 2022/23 season for Liverpool. According to premier league stats, the goalkeeper's achievements in numbers are:
14 clean sheets
A total of 108 saves throughout the season
On average, 3 saves per match
Such results showcase Becker's consistency and reliability and make him one of the best goalkeepers in the season.
Becker's Energy
Although statistics alone may not fully capture his true value, Allison's impact on the team was undeniable. His mere presence instilled confidence in his teammates, knowing they had a reliable last line of defence. His ability to make crucial saves at critical moments was unmatched by any other goalkeeper in the league.
Despite the occasional mistake, such as the howler against Real Madrid, Alisson consistently bailed out his team, saving them from potential setbacks. Even when faced with a challenging defensive situation, he remained composed and never let his frustrations show.
Mohamed Salah
Mohamed Salah had quite the performance in his 38 appearances for Liverpool in the last season. Despite some criticisms, according to the Premier League's official website, Salah managed to:
Score an impressive 19 goals
Provide 12 assists
Salah's impact on the team was undeniable. He consistently found the back of the net and played a crucial role in influencing game outcomes. One memorable moment was his winning goal against Manchester City in October, which showcased his ability to rise to the occasion.
Salah's Strengths
In addition, Salah's exceptional performance against Manchester United, where he scored a double in their remarkable 7-0 victory, demonstrated his immense talent and ability to deliver in important matches.
While there was a couple of penalty misses that proved costly for his team, it is clear that Liverpool heavily relied on Salah's contributions. Without his significant goal-scoring prowess and creative playmaking, the overall outcome of Liverpool's season could have been drastically different.
Roberto Firmino
Roberto Firmino had an impressive 2022/23 season for Liverpool. After eight years at the club, Firmino left a lasting legacy on Merseyside with his exceptional skills, goal-scoring ability, and infectious smile. He managed to:
Score 11 goals
Provide 4 assists
In his final games for Liverpool, Firmino made sure to leave on a high note. He scored a goal in his last appearance at Anfield, creating a memorable moment for the fans. In his final game for the club, he also found the back of the net, contributing to a total of 13 goals throughout the season.
Firmino's Talent
Firmino's performance was outstanding, as he boasted the best goals-per-minute ratio among his teammates. His ability to score goals and create opportunities for his teammates made him a valuable asset to the team.
Throughout his time at Liverpool, Firmino showcased his magic on the field, delighting fans with his tricks, flicks, and overall brilliance. His contributions in terms of goals and assists, combined with his infectious smile, made him a beloved figure at the club.
Trent Alexander-Arnold
Trent Alexander-Arnold had an eventful 2022/23 season, contributing significantly to Liverpool's Premier League campaign. He displayed his talent as a hybrid full-back/midfielder and managed to:
Score 2 goals
Provide 9 assists
However, his defensive weaknesses were also evident, and striking a balance between his attacking prowess and defensive responsibilities will be crucial moving forward.
Alexander-Arnold's Key Skills
Despite facing some difficult matches, Alexander-Arnold's brilliance on the ball stood out among his teammates. His ability to create opportunities and dictate play made him a key asset for Liverpool.
In addition to his attacking contributions, Alexander-Arnold played a part in securing 7 clean sheets for his team. This indicates his willingness to contribute to the team's overall defensive efforts, despite the occasional struggles.
Ibrahima Konate
Ibrahima Konate had a solid season in 2022/23, playing as a centre-back for Liverpool in the Premier League. Despite missing several games, he showcased his potential as one of the best defenders in Europe.
In his 18 appearances, Konate contributed to 7 clean sheets for his team, displaying his defensive prowess. However, Liverpool conceded 22 goals while he was on the field, indicating room for improvement in the team's overall defensive performance.
Konate's main challenge has been staying fit throughout the season, as injuries have hindered his playing time. Liverpool manager Jurgen Klopp has expressed his desire for Konate to feature in more matches, recognizing the Frenchman's talent and the positive impact he can have on the team's defensive stability.
Bottomline
In the meantime, Liverpool has already commenced their market activity by signing the talented midfielder, Mac Allister. With such promising developments, supporters can anticipate an impressive performance from their beloved team in the forthcoming games.