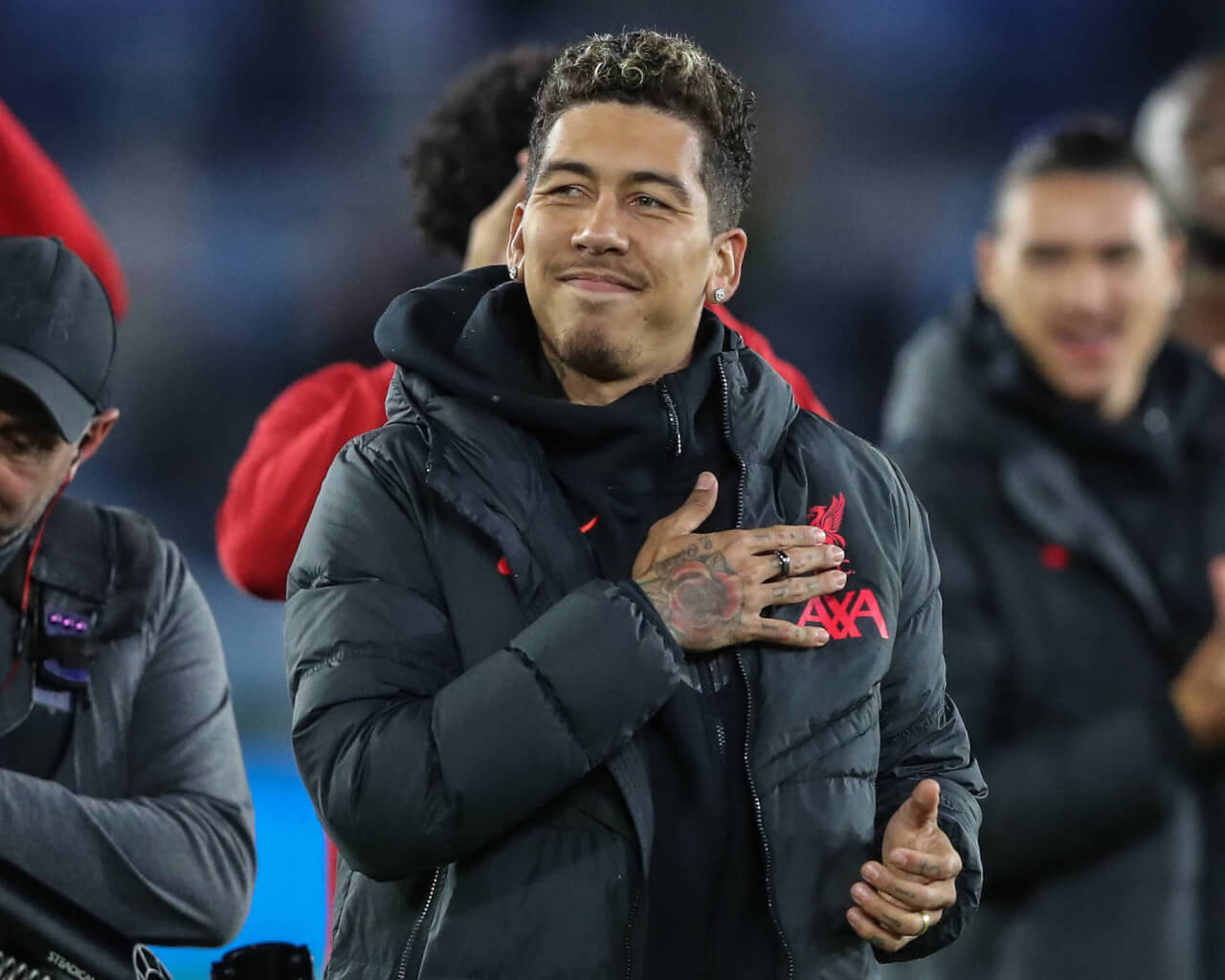 Liverpool Legend off to Saudi? In Talks with Al Ahli
From Liverpool to the Middle East: Roberto Firmino's Al Ahli Transition
Roberto Firmino, the illustrious Brazilian striker known for his time at Liverpool FC, is now reportedly engaged in discussions with Al Ahli, a football club based in Saudi Arabia. After bidding farewell to Liverpool at the conclusion of his contract last season, Firmino finds himself free to explore new prospects in his footballing career.
A Career Waiting for Its Next Chapter
Since his departure from Anfield, Firmino has been a free agent, stirring interest from several football clubs. Despite the attention, the Brazilian forward has yet to ink any new contracts. However, recent reports suggest Firmino may be about to embark on an entirely new journey – a Middle Eastern expedition with Al Ahli.
The Daily Mail has reported on Al Ahli's ongoing negotiations with Firmino. The Saudi club is keen to secure the services of the forward, awaiting his final verdict on the proposed move.

Preparing for Firmino's Arrival
Evidently, Al Ahli is optimistic about the chances of securing Firmino. So much so, they are rumoured to be making arrangements for his medical examinations. This proactive move indicates their readiness to welcome Firmino to the squad as soon as they receive his affirmation.
Furthermore, Al Ahli appears to be planning a double coup as reports suggest they are simultaneously pursuing Edouard Mendy, who is poised to leave Chelsea.
An Emerging Trend in the Middle East
Should Firmino and Mendy choose to venture into the Saudi Pro League, they'll join an expanding roster of European stars who have shifted their footballing careers to the Middle East. It's a trend that has recently seen high-profile players like Hulk and Samuel Eto'o make the move.
Firmino's Future: An Open Field
As it stands, Firmino's next career move remains uncertain. The striker has been linked with a potential return to his native Brazil and has a host of European opportunities to consider. Regardless of whether he opts for the Saudi Arabian adventure or chooses to explore other avenues, Firmino's decision will undoubtedly make headlines in the footballing world. Only time will tell where the Brazilian striker's next chapter unfolds.