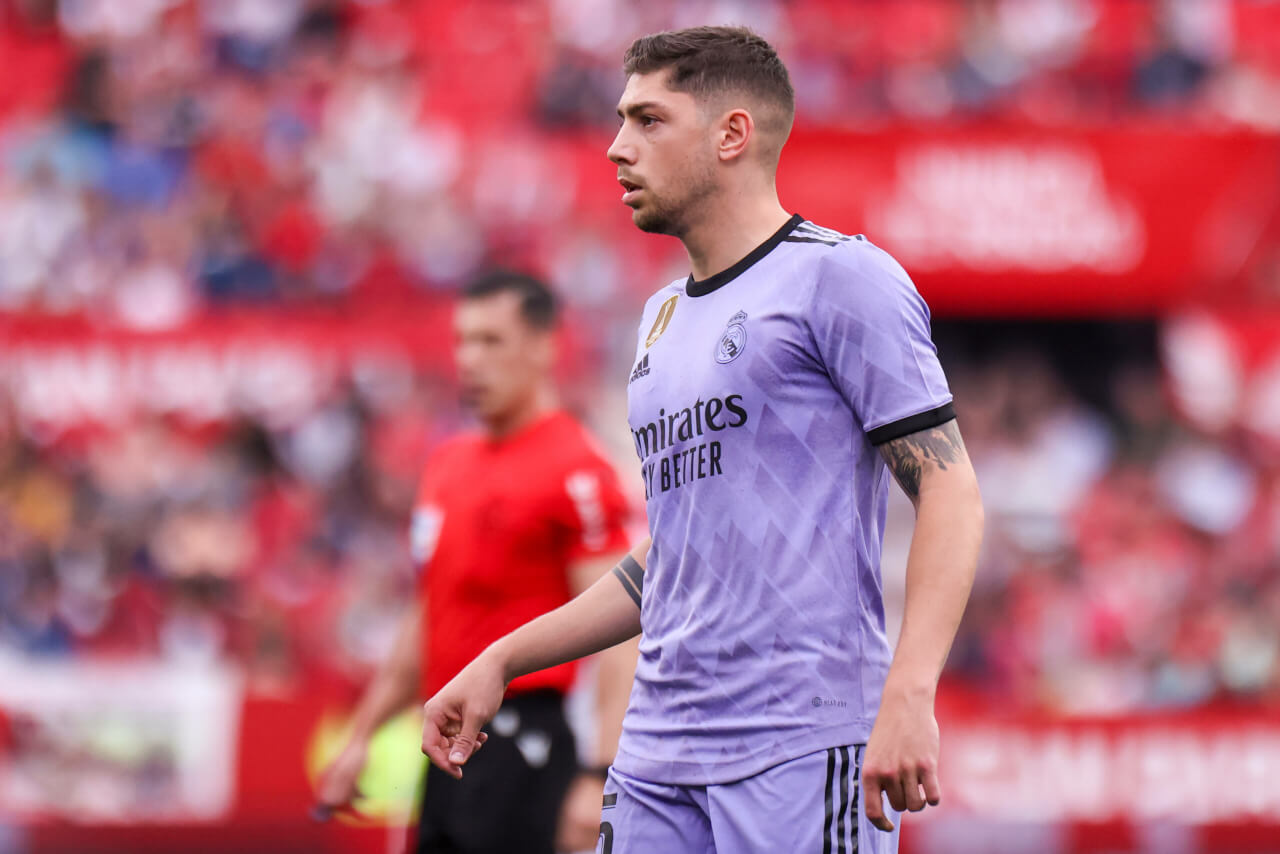 Liverpool Eye La Liga Based South American Midfielder
The Intriguing Uruguayan Connection
It seems like Merseyside may be preparing for a delightful surprise, a headline to steal even the most dedicated sports fan's attention. Fede Valverde, the Uruguayan ace from the heart of Real Madrid, is purportedly the subject of a £77 million bid from Liverpool. Reporting on this momentous development is El Nacional, sending ripples through the football world.
A familiar face from his time at Los Blancos, Valverde has woven quite a tale in recent seasons. Embodying an almost mesmerising threat from the midfield and the right-wing, his record stands at an impressive 12 goals and seven assists in a span of just 56 games.
However, the real intrigue lies in the affection Valverde has openly confessed for the Reds. "Uruguayans tend to support the team that has a Uruguayan in it. At that moment, because Luis [Suarez] was at Liverpool, we supported Luis. I wanted things to go well for him, I will always do that with a team that has a Uruguayan," Valverde confessed to the Daily Mail.

Valverde's Rise in Madrid
Valverde's rise to prominence since his senior debut at Real Madrid in 2018 has been nothing short of remarkable. After making a whopping 204 appearances and securing his place on the team sheet under Carlo Ancelotti's keen eye, the young talent's name became synonymous with consistent, top-tier performance.
This then begs the question: why would Los Blancos let such a valuable asset walk out of the Santiago Bernabéu, especially when his contract doesn't run out until the end of the 2026-27 season?
Klopp's Potential Coup
Yet, as shocking as it might be for some, Jurgen Klopp's squad may have stumbled onto a gem. Snatching Valverde's signature could mark an audacious coup for Liverpool, a feat that will undeniably amplify the club's standing on the international stage.
That said, Valverde's affection for teams bearing the weight of a Uruguayan legacy adds a touch of heartfelt sentiment to the potential transfer. The 24-year-old went on to add, "It happens with [Edinson] Cavani at Manchester United now too. I want United to win and for him to score goals. That year pretty much the whole country supported Liverpool."
Ultimately, Liverpool's hopeful snagging of Fede Valverde is a tale to follow closely. A union of Valverde's prodigious talent and the Reds' grand ambitions could very well be the narrative that defines the upcoming football season.