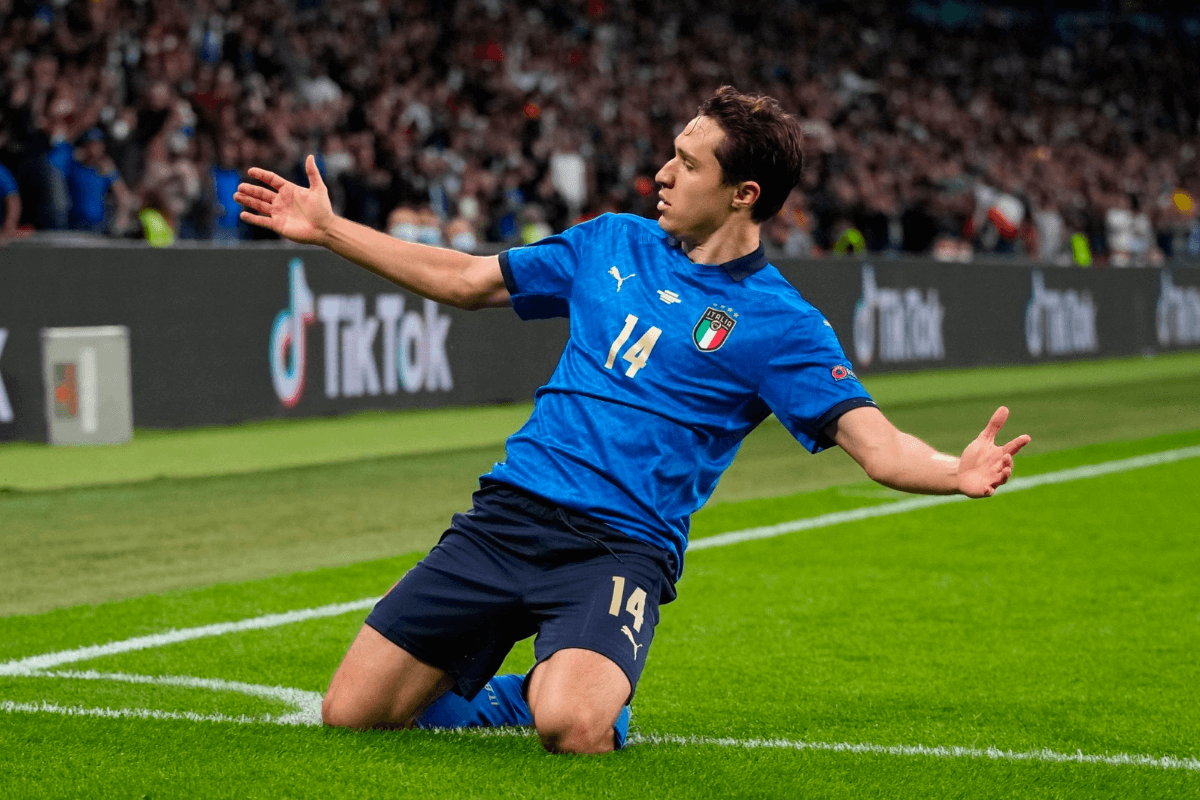 Is Anfield Chiesa's Next Stop Amid Juventus Uncertainty?
Chiesa's Future in the Balance: Liverpool Prowling
Reported by Corriere dello Sport, a shifting wind is blowing in the heart of Juventus, with Federico Chiesa finding himself facing a crossroads in his career. The increasing interest from Liverpool, among others, may just be the key to understanding what lies ahead.
The Fraying Ties at Juventus
Since his triumphant arrival at Juventus, Chiesa's place in the squad appears to be waning. The club's financial predicament following a failed Champions League qualification, coupled with his inconsistent performances, have made his future uncertain. It seems the economic constraints and the need to offset the shortfall of an estimated eighty million in revenue has pushed Chiesa towards the list of potential transfer assets.
Chiesa's last season was not his finest. Although it ended on a high with a decisive goal against the Dutch national team in the Nations League, his journey was far from smooth. His performances were marred by an anterior cruciate ligament injury and a ten-month-long struggle to regain full fitness, reflected in his modest tally of four goals in 33 appearances.

The switch to Max Allegri's 3-5-2 tactical system proved another challenge for Chiesa. His potential was constrained by a less suited second-striker role or an exhausting full-back position. Allegri's insistence on the 3-5-2 system only tightened these tactical knots, leaving Chiesa with a longing gaze towards the horizon.
The Premier League: A New Challenge Beckons
With a sense of displacement and a contract that runs until 2025, Chiesa finds himself in the crosshairs of several Premier League clubs, most notably Liverpool. Interest from Newcastle, Manchester United and Aston Villa only adds fuel to the speculation. PSG and Bayern Munich are also keeping a close eye, intensifying the intrigue surrounding his future.
Juventus are reportedly open to offers, with a figure of around 60 million touted as a likely starting point. Should Chiesa choose to remain, Juventus would need to consider a renewal, lest they risk receiving a diminished return in the future. However, a recent tension-inducing negotiation has seen his agent, Fali Ramadani, rejecting a salary increase proposal from 5 to 8 million.
What Lies Ahead?
A departure from Juventus is on the cards for Chiesa, yet it remains uncertain where his future lies. Could Liverpool's allure prove irresistible, or will he find solace in another Premier League team? As the situation unfolds, one thing is clear – Chiesa's journey is one to watch closely. Will he reclaim his place in Juventus' heart, or will the winds of change steer him towards an exciting new horizon?