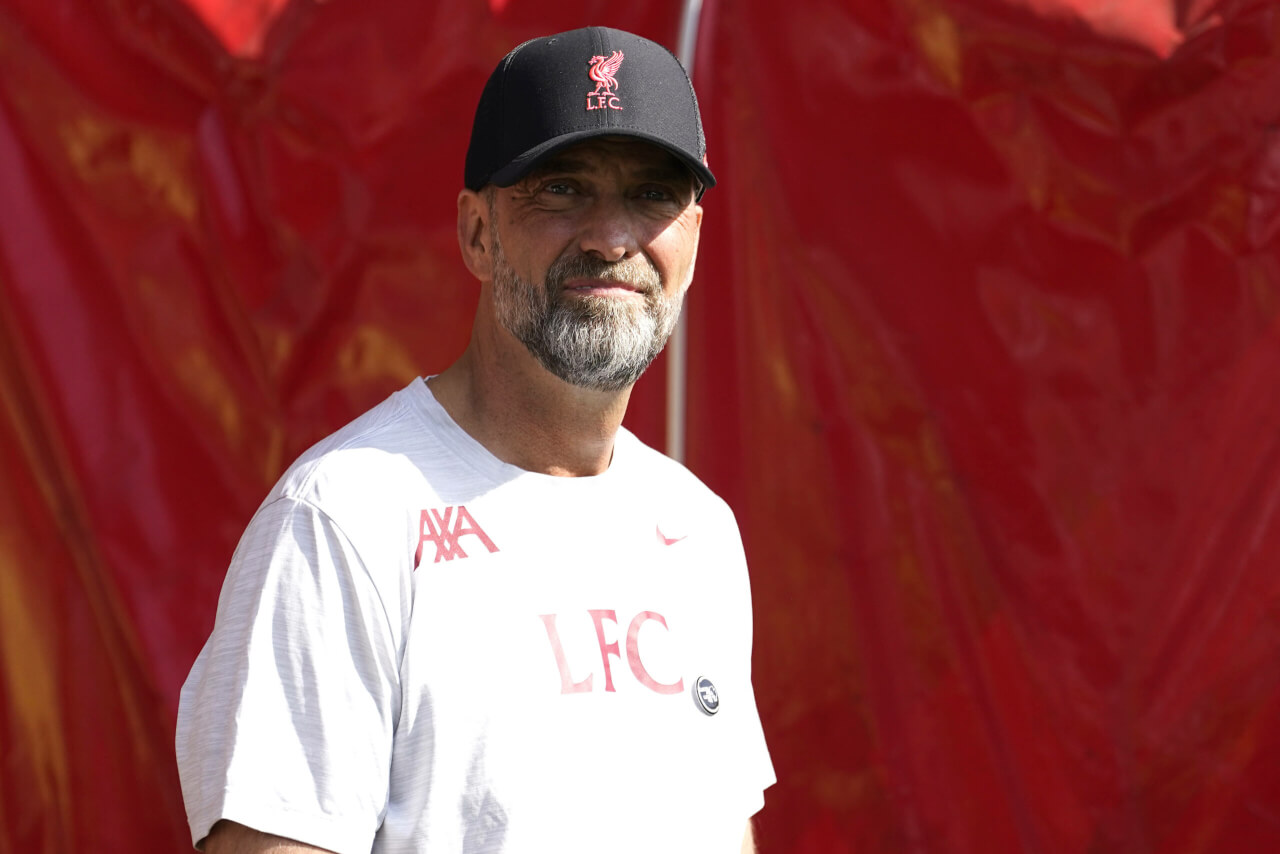 Why Liverpool Are Right Not to Target Declan Rice & Mason Mount
With the transfer window circus now in full effect, supporters up and down the country will often have their daily moods and conversations molded around the gossip that engulfed Twitter. As with sports writers, football journalists, self-proclaimed 'in the know' accounts, and various propaganda-related web pages, such entities can make or break the soul of the common football fan. Over a billion pounds will be thrown across the globe this summer, which is quickly making the game toxic and damaging, however, the reality is we will all still subscribe and commit to the religion of football fandom because that is what we do.
Now that the yearlong Jude Bellingham saga is finally settled, Liverpool fans have been able to rest easy in the knowledge of his eventual move to Real Madrid. The cost of that deal is an eye-watering investment, as the European powerhouse hunts a new breed of Galacticos to carry them to more success. Though I would have loved to have seen the former Borussia Dortmund midfielder arrive at Anfield, I am strangely relieved that that was a deal we walked away from. The financial strain that such a deal would have brought may well have disrupted that which has helped bring so much silverware, which is a strong bond within the dressing room.
To imagine we signed the former Birmingham Academy player and immediately made him one of our highest earners would have seen a few scenarios unfold. The Reds would have had to renegotiate the terms of many of our elite player's contracts, whilst setting a precedent on what we are willing to pay on any new recruits. We have all seen the disjointed nature within the halls of Old Trafford, created by the obscene wages being paid to average or over-the-hill folk.

Though it is frustrating to be that club that does not push the boat out, we are still the enterprise that went toe to toe with a sports washing machine and won. That victory came through careful squad building and the recruitment of players that wanted to stake their claim in the sport, not simply be given all the rewards as soon as they walked through the door.
I woke up on Wednesday morning to the news that Arsenal were in the process of submitting a £105m bid for the West Ham captain, Declan Rice. That amount of money for a good central midfielder is mind-boggling. You can imagine that type of fee will see him come in on around £250k per week, with huge expectations on his shoulders. This is a good player, a better version of what Jordan Henderson has probably been, yet nothing more. What he is not, however, is as good as Alexis Mac Allister or Thiago Alcântara, whereas I would say that Fabinho is still a better-holding midfielder.
If the Reds are to sign Khéphren Thuram, I do not believe it will take the giant Frenchman long to establish himself as one of the Premier League's breakout players, thereby surpassing the level of the current Hammers skipper. When Manchester City paid £44m for Kalvin Phillips last summer, I saw that as a fair price for a good international player.
The former Leeds player's stock (at that point anyway) is very similar to the level of Rice now, therefore this £105m fee is a combination of his English passport and a clear determination by Mikel Arteta to make a statement signing. For context, I would like to point out the raft of players that could be bought for less than £105m.
Bruno Guimarães – £100m
Moisés Caicedo – £90m
Aurélien Tchouaméni – £80m
Nicolò Barella – £60m
Frankie de Jong – £60m
Marco Verratti – £50m
Joshua Kimmich – £50m
Daniel Parejo Muñoz – £50m
Sergej Milinković-Savić – £50m
Manuel Ugarte – £50m
Leon Goretzka – £40m
Khéphren Thuram – £40m
Ismaël Bennacer – £40m
Manuel Locatelli – £40m
Franck Yannick Kessié – £40m
Stanislav Lobotka – £40m
Ibrahim Sangaré – £30m
Xaver Schlager – £30m
Ali Musrati – £30m
Marcelo Brozović – £30m
Saúl Ñíguez – £30m
Sofyan Amrabat – £30m
That is a list that does not even include Manu Koné or Roméo Lavia, who I strongly believe will surpass the former Chelsea academy player in the next few years. It is also a list that could probably be expanded upon, whilst remaining a group that would cost either less or far less than England's current holding midfielder. This type of move is clearly fuelled by an ambition (by Arteta) to proclaim himself at the top table of football clubs. It is only the extraordinary fee that manages to achieve that, as the player is not even close to £105m cost. Above is a broad of players who are better equipped for what Arsenal require, whilst costing a fraction of the cost.
The requirement to make a huge statement in the market is partly why LFC walked away from Jude, even though the new Madrid player is far more valuable and gifted than his international colleague. I have included both specialist defensive midfielders and box-to-box versions in the list, as it is not entirely clear what role Rice will play, especially as Kai Havertz seems likely to join him at the Emirates. Liverpool's targets may not break transfer records now, yet the ceiling of them all will prove to be far higher than the man destined to become Arsenal's most expensive-ever signing.
Moving onto Mason Mount, this is a player I desperately tried to convince myself of earlier in the season. There is no denying his attributes and accomplishments as a Chelsea player, yet I feel his stagnating 2022/23 season may have seen the Reds having to rebuild a player after becoming disillusioned with his role at Stamford Bridge. At £30m – £40m, I could see the logic in recruiting a homegrown full England international, one who could add variation and experience to our attacking midfield.
The issue remains, however, that the £70m price tag being quoted (and demanded) by his employers (plus the £275k per week wages), is far beyond the money that would make an Anfield move logical. It is quite clear that Alexis Mac Allister was the first target for that role and was signed as soon as humanly possible. As is stands today, Manchester United are edging closer to the fee required to attain the former Derby County loanee, therefore it looks like a deal that was smart to walk away from.
It is early days in the transfer window and many twists and turns are sure to still present themselves. What we must maintain is patience and the knowledge that the recruitment process we are undertaking, is what brought this group its last flurry of silverware. Moving back to the ideals that created brilliance is a must, which is why turning away from the overpriced pair of Declan Rice & Mason Mount is not a sign of weakness, it is a decision based upon sound strategy.