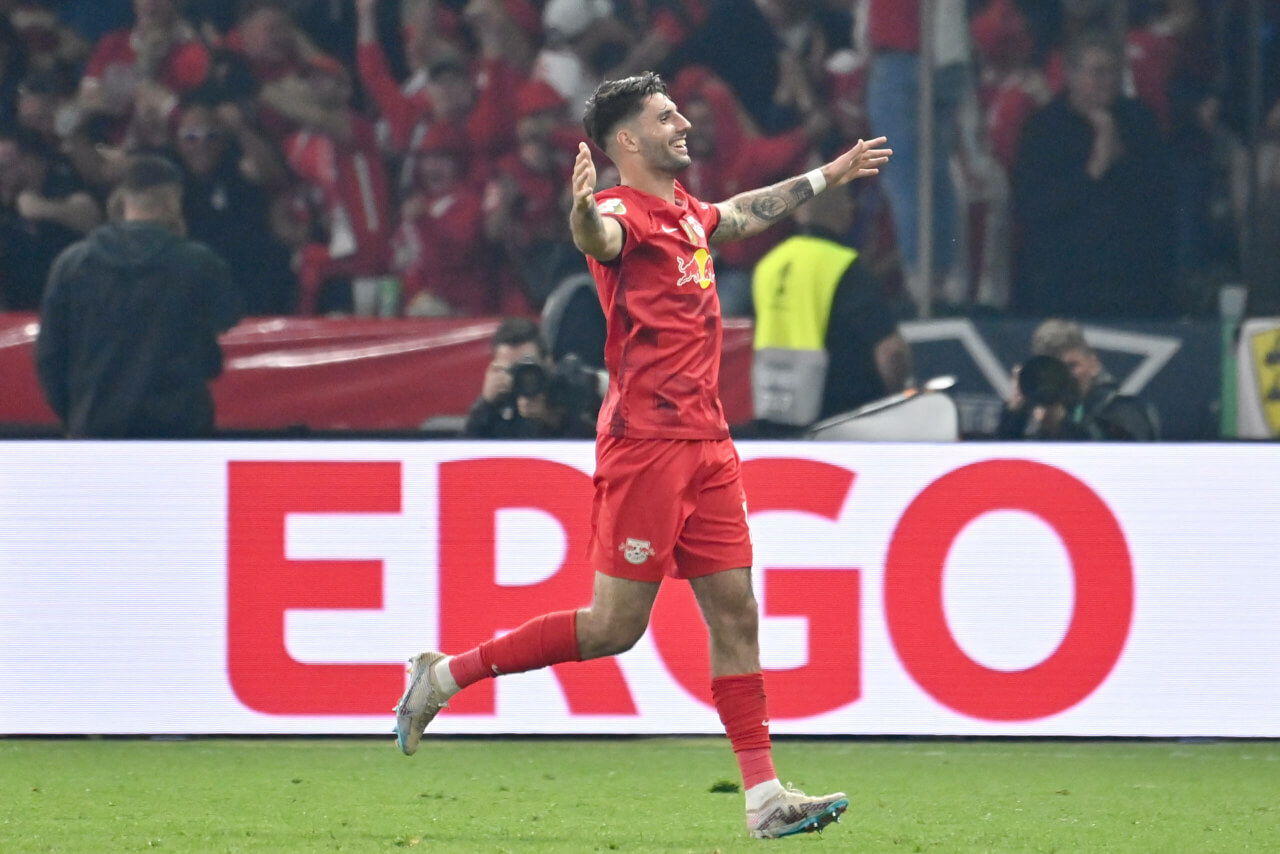 Potential Liverpool Signing Could Shake Up the Premier League
Dominik Szoboszlai: A Potential Kevin De Bruyne for Liverpool in the Premier League
Dominik Szoboszlai: An Asset to Liverpool's Midfield
The name Dominik Szoboszlai is steadily gaining recognition in the world of football. This Hungarian dynamo, now shining bright in the Bundesliga, is continually linked with Premier League giants Liverpool, raising questions about what he could bring to the table at Anfield.
Szoboszlai is being compared to the likes of Manchester City's midfield maestro, Kevin De Bruyne, for his "incredible work rate, shooting technique, creativity, and speed," according to an analysis by Redmen TV. What's more, his physical growth and impressive defensive abilities only further cement his status as a player to watch.
The Strengths of Szoboszlai
Having a player like Szoboszlai in Liverpool's ranks could significantly enhance the team's creativity in the middle of the park. The Hungarian International stands out for his "underrated work rate", and his "passing and creativity" have been lauded as well. He has the ability to create scoring opportunities frequently, which could potentially be a huge asset to Liverpool's attacking prowess.

Redmen TV further adds, "He ranks quite highly in terms of creating chances in the Bundesliga… I kind of compared him to De Bruyne before… I think he can be Liverpool's De Bruyne if he joins."
Can Szoboszlai Boost Liverpool's Premier League Campaign?
Having a player of Szoboszlai's calibre could give Liverpool the edge they need to conquer the Premier League. Not only does he have a brilliant technique, but he also has the tenacity and the work rate to stand his ground in the Premier League.
"He's grown a lot since then [his early career]. He's matured… and I think physically he's definitely there now; he's capable of standing his ground in the Premier League," said Redmen TV, pointing out his readiness for the English top-flight challenge.
The Kevin De Bruyne of Liverpool
The comparison to Kevin De Bruyne is not without merit. Both players share similar characteristics as offensive midfielders who contribute a lot to going forward, but also diligently track back and put their work into defensive play.
According to Redmen TV, Szoboszlai "is closest to [De Bruyne] in terms of similarity." With his excellent technique, work rate, and creative flair, Szoboszlai could indeed prove to be Liverpool's Kevin De Bruyne, boosting the Reds' attacking options in the Premier League.
Ready for the Premier League Challenge?
The question remains: is Szoboszlai ready to make the leap to the Premier League? According to Redmen TV, the answer is a resounding yes.
"He's proven this season that he can be one of the best players in the Bundesliga already… he himself feels like he's open to a new challenge… he's ready for it," Redmen TV said. If Liverpool seizes this opportunity, Szoboszlai could be the new challenge he seeks.
In conclusion, Dominik Szoboszlai is a player who could significantly elevate Liverpool's game in the Premier League. His skill set matches the profile of the Reds, and his readiness for a new challenge could pave the way for Liverpool to secure another Premier League title. The future at Anfield certainly looks brighter with the potential addition of Szoboszlai to the ranks.