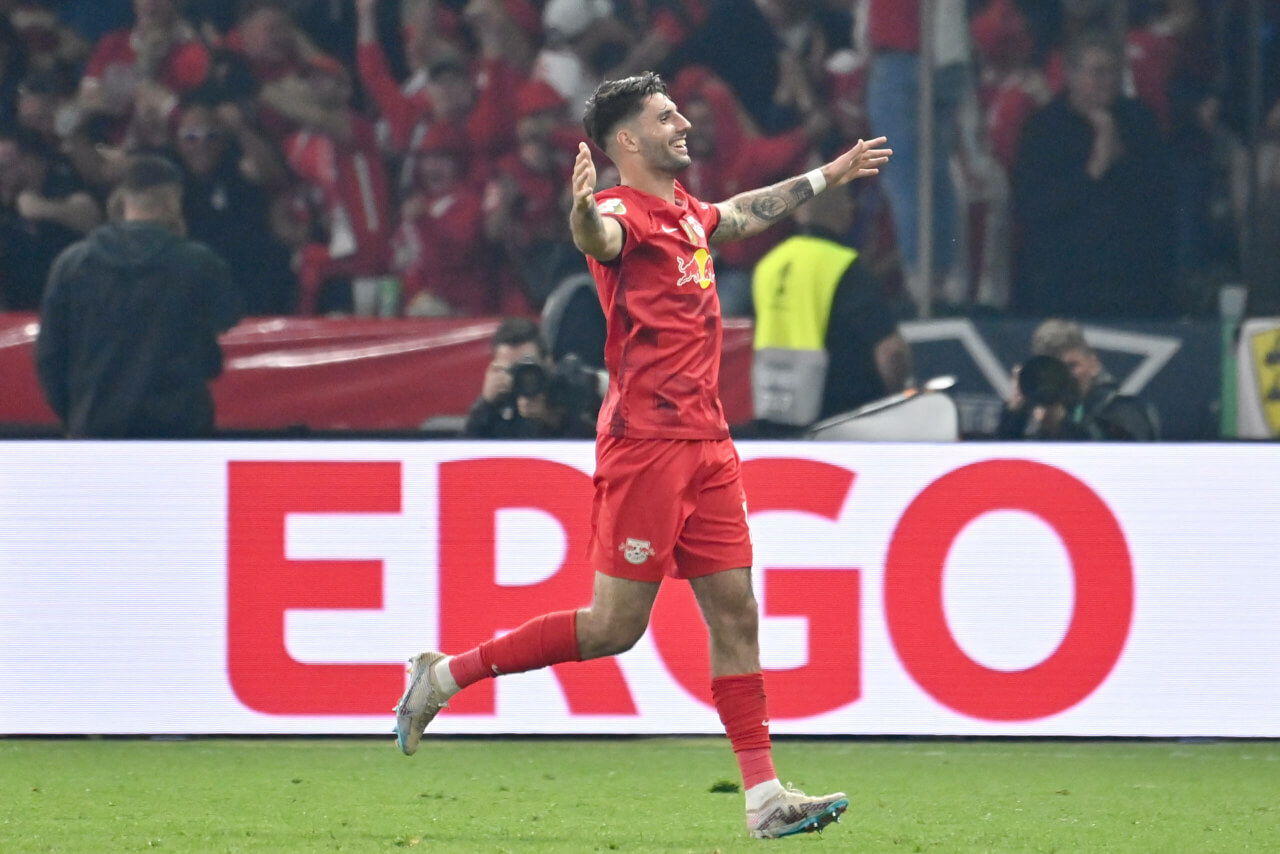 Liverpool Going For Szoboszlai? Neil Jones Analyses The Situation
Liverpool FC's Potential Swoop for Dominik Szoboszlai: A 'Red' Hot Rumour?
Rumour mills and transfer speculations are the spice of football seasons. As of late, the flame-haired football maestro Dominik Szoboszlai, RB Leipzig's fiery midfielder, has been linked to Liverpool FC. But is there any substance to these stories, or are they just hot air? Let's tear off the fluff and cut to the chase.
RedmenTV Talks Szoboszlai
A recent RedmenTV YouTube Channel video featured Neil Jones, a football writer with a keen sense for the sport, dishing out his insights on the Dominik Szoboszlai-Liverpool link. A conversation that started with some tongue-tied moments around Szoboszlai's surname quickly turned into an insightful session. Jones stated, shedding light on the Szoboszlai saga:
"David Ornstein reported for The Athletic that Liverpool are exploring a move for Dominik Szoboszlai… It kind of came from…a lot of talk around Newcastle"

A New Type of Midfielder for Liverpool?
Szoboszlai isn't your typical box-to-box player. Rather, he's known for his sublime creativity, pinpoint passing, and deadly accuracy in front of goal. As Jones observes,
"He's a run out, he's a pastor, he's a creator."
The Hungarian's skillset has led to flattering comparisons with football luminaries like David Beckham and Kevin De Bruyne. However, as Jones candidly mentions:
"Liverpool's issues weren't that they didn't have someone who could cross the ball and create chances… their issues were that they didn't control the games well enough, they didn't have a physical presence."
Whether Szoboszlai is the solution to these issues is a question that only time can answer.
Release Clause: A Potential Roadblock?
Like a poorly oiled gearbox, Szoboszlai's release clause might prove to be the cog in the works for this transfer. Jones elaborated, further complicating matters:
"He has a clause in his contract which expires tomorrow"
Liverpool's response to this development could be the deciding factor in this saga.
"Newcastle feels more likely than Liverpool", said Jones, suggesting the North East club might have a leg up on Liverpool in the pursuit of Szoboszlai.
An Exciting Prospect for Liverpool FC
Even with these complexities, the prospect of Szoboszlai in a Liverpool jersey remains thrilling for the Anfield faithful. The Hungarian maestro has already made his mark in the Bundesliga and Champions League, and could potentially inject some much-needed creativity into the Reds' midfield. His excitement was evident, Jones then expressed:
"Dominik Szoboszlai's definitely a player that's on the up…I'd like to see Liverpool have this plan"
In Conclusion: A Transfer Waiting Game
So, as the sun sets on yet another day of transfer speculation, will we see Szoboszlai swapping his Leipzig red for a Merseyside shade? Or will he be headed to the foggy skies of Newcastle? For now, as Jones aptly concluded:
"It's an exciting name, it's an interesting link, but it's one I think we're going to have to wait and see."
Football, much like life, is often a game of waiting. And with Dominik Szoboszlai and Liverpool FC, the waiting game has only just begun.