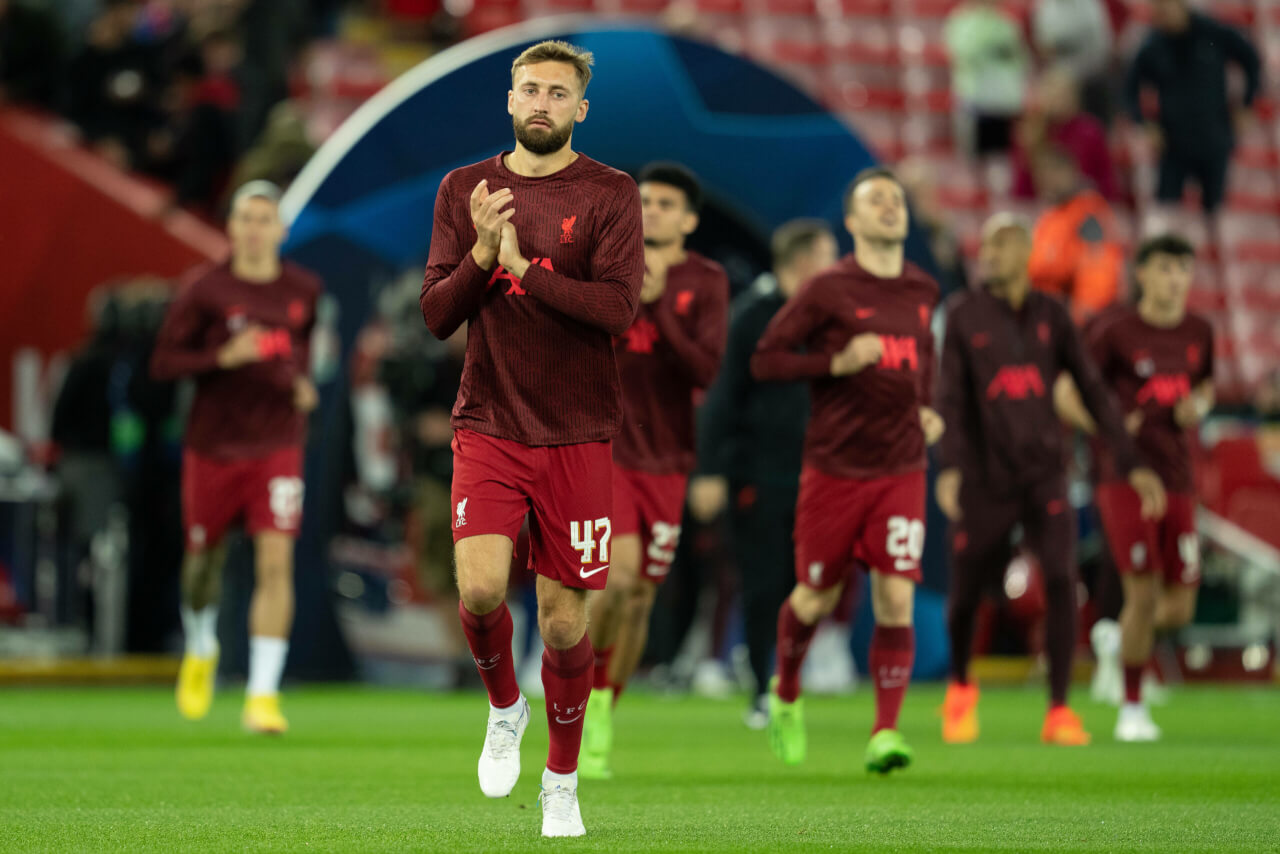 Transfers and Tactics: Liverpool's Premier League Defensive Strategies
Liverpool's Defensive Options in the Premier League: An Insight
An Overview of Liverpool's Defence Strategy
The summer transfer window has swung wide open and David Lynch, the esteemed journalist was the guest on Anfield Index's Media Matters podcast.  The latest episode focused on the potential transfers involving Liverpool Football Club, with an analysis of options in defence, midfield and attack.  In this first piece, Liverpool are under the lens for its defensive strategies.
Having suffered a series of injuries last season, the Reds are on the lookout for robust additions to strengthen their defensive line. Conversations are happening behind the scenes, as per insider information, with an air of patience enveloping Anfield.
According to David Lynch, "Liverpool's priority clearly is the midfield at the moment. It's just going to be what position we end up in after midfield and what we can do in defence." These words highlight the club's strategic thinking and the balancing act between strengthening their attack and solidifying their defence.

Identifying Potential Defensive Targets
In the wide-ranging discussion between Dave Davis and David Lynch, Lynch downplayed several defensive links, stating, "There's not an awful lot of names linked in defence." He did, however, note the potential for late-emerging targets, which could add an exciting twist to the transfer window. "Because of all the players in terms of the defensive stuff, we could eventually see that situation start to clear itself up, and a late name could emerge that you haven't even considered," said Lynch.
Squashing Rumours: Inseo's Case
Rumours are rife during the transfer season, and one such rumour involves a player named Inseo. Lynch, however, dismissed this link, stating, "I've been told by a strong source that he's not actually on the list for Liverpool." This denial underscores the need for fans and pundits to sieve through the rumours and identify credible links.
The Nat Phillips Situation
The conversation took a notable turn when discussing Liverpool's existing defence, specifically Nat Phillips. The towering defender, who played a pivotal role in Liverpool's injury-stricken season, has been linked with several clubs, including Leeds United. Lynch observed, "I'm pleased to see interest in him really. He is a good player. He might not be Liverpool's standard, but he is good enough to play in a team in the Premier League."
Phillips' situation encapsulates the balancing act Liverpool have to play in the transfer market. The Reds must weigh the value of retaining a tried-and-tested defender versus bringing in a fresh face to add depth and versatility to their ranks.
Looking Ahead: What the Future Holds
The Premier League is a demanding competition, and Liverpool, as a team, have to ensure they're ready for every eventuality. One thing is clear; while Liverpool might be focusing on their midfield, they understand the significance of a sturdy defence.
As Lynch concluded, "I think it's just going to be what position we do end up in after the midfield, and what we can do in defence. That's why that is so quiet at the moment. It's one to wait until a little bit later in the window to sort out."
While the transfer window unfolds and rumours circulate, Liverpool's defensive strategies will undoubtedly come under further scrutiny. The Reds must ensure that their defence, a hallmark of their Premier League-winning campaign in 2019-2020, is up to the task for the challenges that lie ahead.