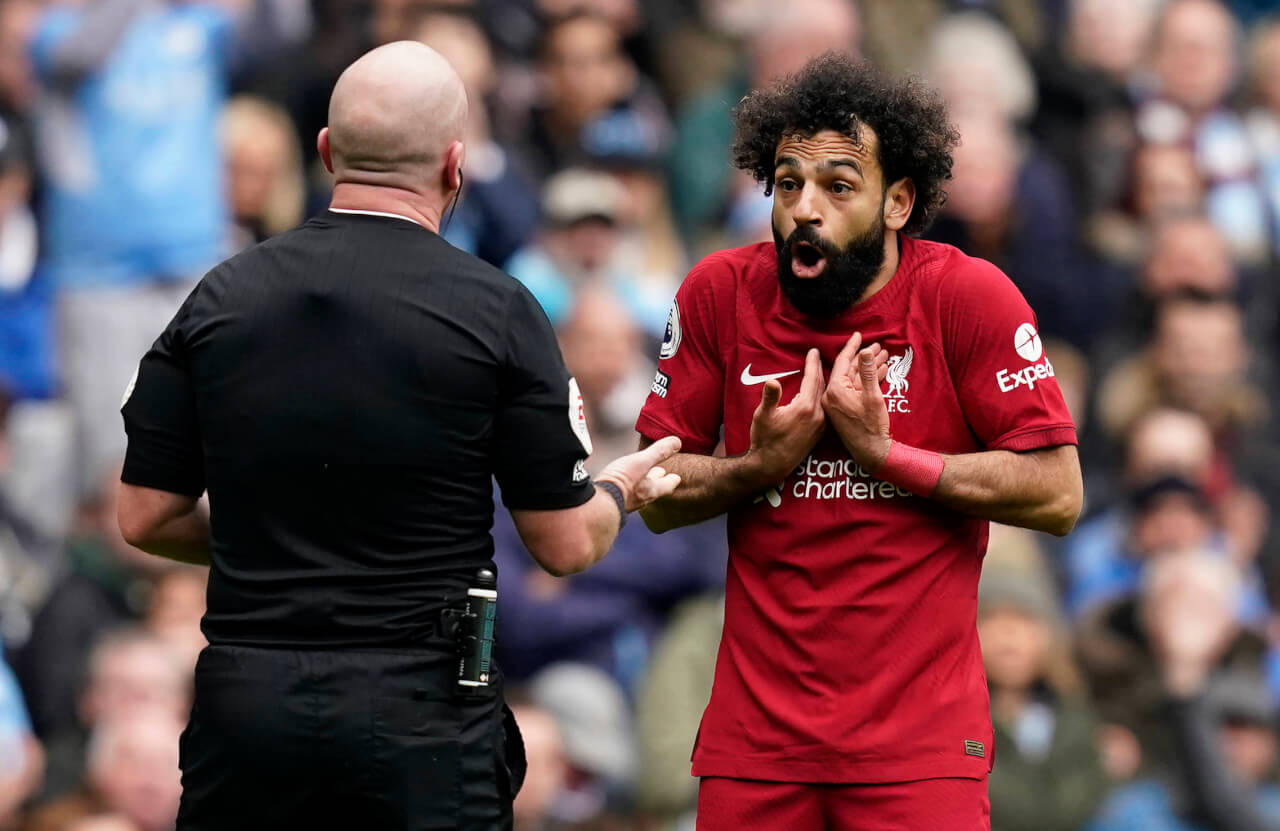 Liverpool's Forward Line: An In-Depth Premier League Insight
Liverpool's Forward Line: Powering Through the Premier League
With the summer transfer window poised for intriguing football reconfigurations, esteemed journalist David Lynch finds himself at the centre of Anfield Index's Media Matters podcast. The latest instalment dissected the transfer prospects for Liverpool Football Club, delving into the realms of defence, midfield, and attacking manoeuvres. This evaluation now zeroes in on the strategic blueprint for Liverpool's attacking framework.
Liverpool's forward line has of course been a spectacle to watch in the Premier League over the past few years. From devastating pace to clinical finishing, their forwards have delivered in style, establishing a reputation to be reckoned with. Here's a deep dive into Liverpool's forward options and their influential role in the Premier League.

The Premier League Stage: Liverpool's Striking Trio
Liverpool's attacking triumvirate, Mohamed Salah, Roberto Firmino, and Sadio Mane, became synonymous with breathtaking attacking football in the Premier League. As Dave Davis succinctly puts it, "They were like a symphony in motion – each plays a different instrument but together they created a beautiful harmony."
David Lynch extends this metaphor to highlight their tactical intelligence. "Their understanding of space and timing was almost telepathic," he says. "Whether it's Firmino dropping deep, Salah cutting in, or Mane stretching play, they all contributed to the attacking fluidity that defined Liverpool."
Spotlight on Individual Brilliance
Mohamed Salah's relentless goal-scoring prowess has solidified his place as one of the Premier League's most lethal forwards. As Davis highlights, "Salah's consistency in front of goal is a testament to his extraordinary skill and dedication."
Emergence of New Talents
Amidst the high-profile trio, Diogo Jota has emerged as a key player for the Reds. His impact, as Davis puts it, "has been instant, adding depth and versatility to Liverpool's forward line." His ability to operate across the front line offers Klopp a new dimension and tactical flexibility.
Similarly, Lynch recognises the potential in Harvey Elliott, stating, "Elliott's rise is exciting for Liverpool. His creativity and technical ability make him a real prospect for the future."
Comparing With Premier League Peers
In the context of the Premier League, Liverpool's forward line stands out for its balance, chemistry, and potency. As Lynch puts it, "Their forward line isn't just about goals; it's about contributing to the overall play, and in that respect, they are unparalleled in the Premier League."
Davis adds, "Their relentless pressing, combined with their pace and precision, makes them a nightmare for Premier League defences."
Liverpool's Forwards: The Reds' Attack Machine
In conclusion, Liverpool's forward options demonstrate the perfect blend of individual brilliance and collective understanding. They are a testament to Klopp's attacking philosophy and a key driver behind Liverpool's potential Premier League success. In Davis's words, "The forward line is the spearhead of Liverpool's charge, the embodiment of their ambition and their commitment to entertaining football."