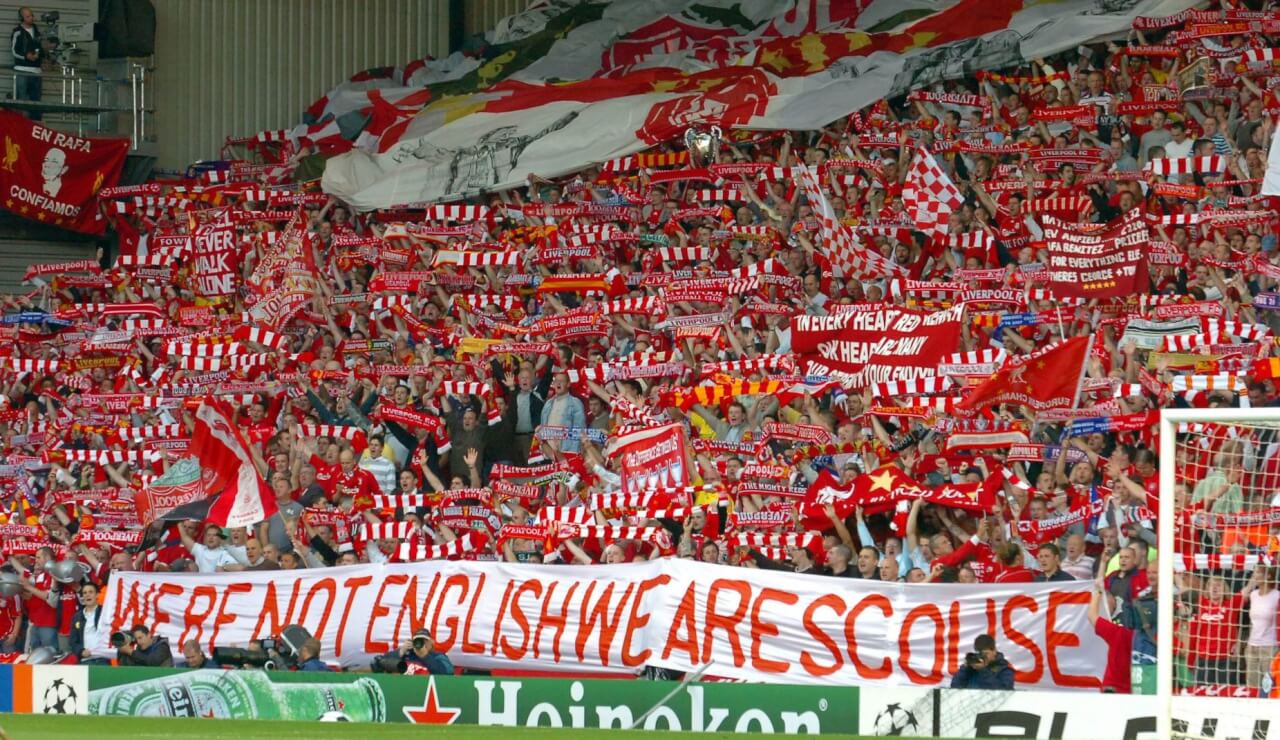 Financial Doping & Arsenal's Wasteful Splurge
John W Henry's famous tweet directed at Arsenal came to mind this week. "What do you think they're smoking at the Emirates?" he wrote when the London club tried to prise Luis Suarez away from Anfield for £40 million plus £1 a decade ago.
The Gunners may be making FSG's top dog uncomfortable again. Arsenal's spending spree is being watched by Liverpool supporters, many of whom are sceptical that Henry will open the purse strings for Jurgen Klopp this summer.
There's new ambition in north London and they've got cash to spread around. They are back in the Champions League after five seasons competing in the Europa League. The club managed to trim their wage bill after the excesses of the tail end of the Arsene Wenger era. Last season, they spent more than £60 million less than Liverpool on salaries. After finishing second in the Premier League in May, they can afford to bring in Declan Rice, Kai Havertz and, probably, a couple more impact players. By the time the window shuts, their spending may well be in excess of £250 million.

What other clubs do should not affect Liverpool but Arsenal's splurge adds to the feeling that Anfield is falling behind. It's only natural.
The last thing FSG want is to get involved in financial arms races. One of the reasons the Americans want out of football is their inability and unwillingness to compete with Manchester City. The thought of £250-300 million summers becoming a regular thing fills them with dread. The going rate is climbing year-on-year.
It would be a mistake to be fixated on what other teams do, though. Liverpool have their own strategy and it has proven successful under Klopp. Arsenal are taking a punt. Rice doesn't strike me as a gamechanger. He does not turn matches and, if you pay more than £100 million, the player needs to strike fear into the opposition. Havetz is lightweight, weak in front of goal and it's hard to work out his best position.
Like it or not, however, it increases expectations on Fenway.  With no investment on the horizon and no Champions League income, they need to find the money from somewhere. We shouldn't expect Liverpool to beat Arsenal in the spending table but there'll be uproar if FSG try to do things on the cheap. This is not the time to skimp on ambition. If that happens, Henry's reputation will go up in smoke.
*
City are "confident" they can break the £700 million revenue barrier this season. In other news, a Uefa leaked report said they received £30 million from a broker in the United Arab Emirates who was not one of their sponsors. That happened a decade or so ago. So what?
These days, aside from inflated sponsorships, City are probably pretty clean. After all, winning the Treble should push their earnings toward record levels. Most of the dirty work was done 10 years ago when they were able to build the platform for domination artificially under the noses of Uefa and the Premier League.
What we saw last year were the fruits of breaking the rules. That £30 million looks a piddling amount now but the seeds of last season's success were being planted and nourished by breaking the rules. Liverpool have suffered the consequences of this financial doping.
There's little to no chance that City will have their titles taken away even if all of the Premier League's 115 charges of fiscal irregularities stick. It's no consolation that Klopp's feats in pushing City so close and beating them to the title once look more impressive with every passing day.
*
Will Klopp leave when his contract expires in 2026? Probably. He'll have done 11 years at Anfield. That's a long time. He's always said he wants to go back to Germany. He'll be 59 in three years, too.
Is it anything to worry about? No. Let's face it, another campaign like last season would likely send him through the exit door much earlier. He needs a good year for his own personal satisfaction. Klopp feels the weight of the world when things are not going well.
Things change quickly in football and you can never tell what's going to happen. Don't look too far ahead and enjoy Jurgen while we've got him. And you never know, if he's enjoying it in three years' time, he may even fancy another go-around.
*
Best laugh of the week? Liverpool to pay £250 million for Kylian Mbappe. What are they smoking isn't even close. Someone must have dropped a shitload of acid.