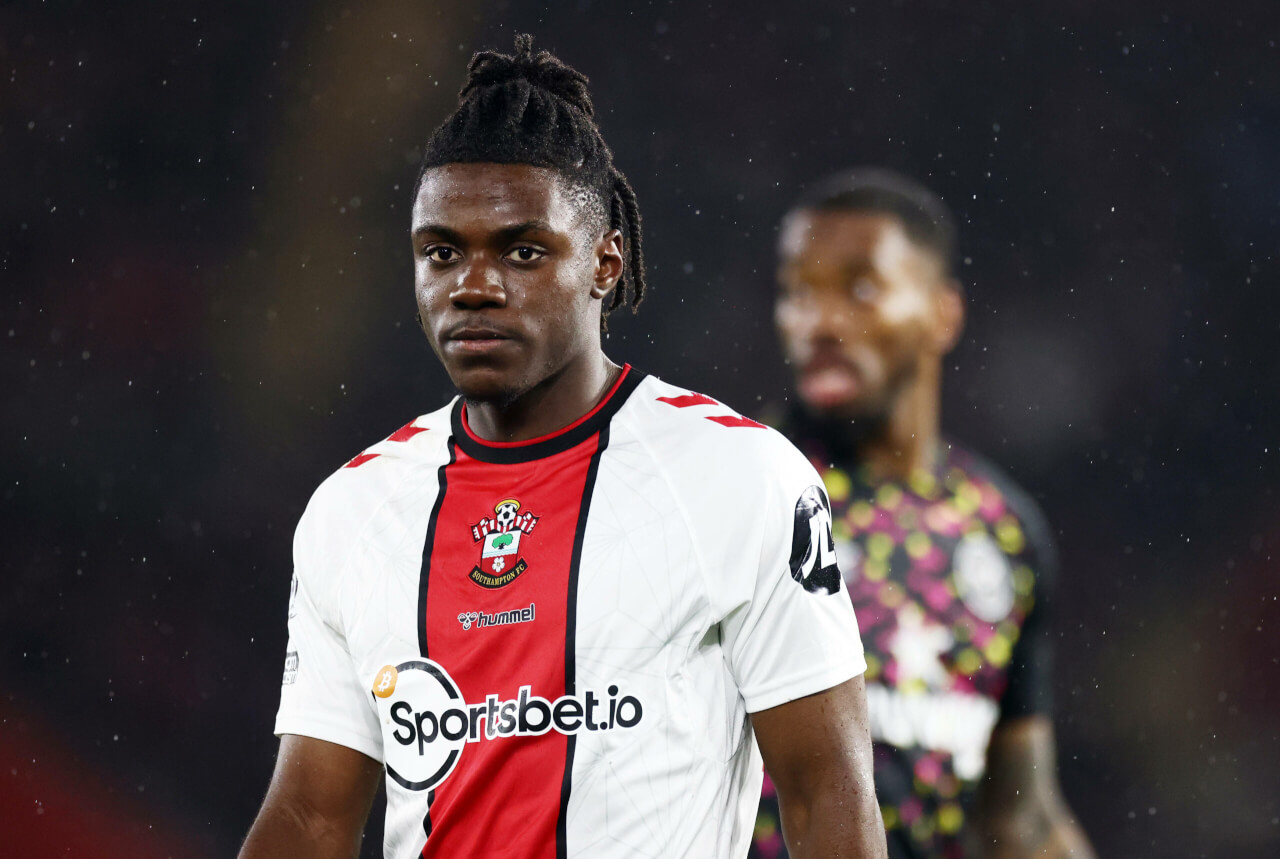 Reds Plotting £50m Raid for Lavia
The Red Pursuit: Liverpool Eyeing £50m Swoop for Romeo Lavia
Anfield is abuzz as Liverpool are rumoured to be pursuing the bright Belgian star, Romeo Lavia. Can they snag him from Southampton?
Liverpool's Quest for Midfield Magic
As the Merseyside giants, Liverpool, prepare for a fresh chapter in the Europa League, they look keen to inject new blood into their midfield. Despite missing out on Champions League football, they haven't shied away from attracting top talent. The Reds have already bagged Alexis Mac Allister from Brighton & Hove Albion for a cool £35 million (Sky Sports). The World Cup winner, who has sparkled for both club and country, adds much-needed depth to Jurgen Klopp's squad.
However, the whisper among the Anfield faithful is that there's room for one more midfield maestro. Enter Romeo Lavia. The talented Southampton starlet is turning heads, and according to transfer guru Fabrizio Romano, Liverpool have him in their sights. The Merseyside club has "established themselves in the race to sign Lavia," said Romano to his whopping 16.1 million Twitter followers, although he noted that no official bid has been made yet.

What Does Dean Jones Think?
Transfer insider Dean Jones weighed in on how Lavia could be a shrewd addition to Klopp's ensemble. Speaking to GiveMeSport, Jones said, "It's an interesting one, but the only issue with it is they could get caught up in a bidding war and start to see Southampton trying to push his price up to even £50 million, who knows?" He added, "but I think Lavia is well enough priced that Liverpool should consider him to be a bargain alongside Mac Allister."
The Battle for Lavia
The 19-year-old Belgian sensation won't be short of suitors. If Liverpool wants to secure Lavia's signature, they might have to muscle through stiff competition. According to Romano, three other Premier League heavyweights including Arsenal, who are considered frontrunners, Manchester United, and Chelsea have their eyes set on the midfield prodigy. The rumoured £40 million price tag that Southampton have slapped on Lavia might need to be matched to lure him away.
The Anfield Dream
For Liverpool, securing Romeo Lavia could be the missing piece in the puzzle as they aim to re-establish themselves among Europe's elite. While the road to Anfield might be crowded with rivals, the prospect of seeing Lavia don the red shirt alongside Mac Allister is tantalising for fans.
Will the Merseyside club clinch the deal? Only time will tell, but if they do, Liverpool's midfield will be bolstered by one of the brightest young talents in the Premier League.