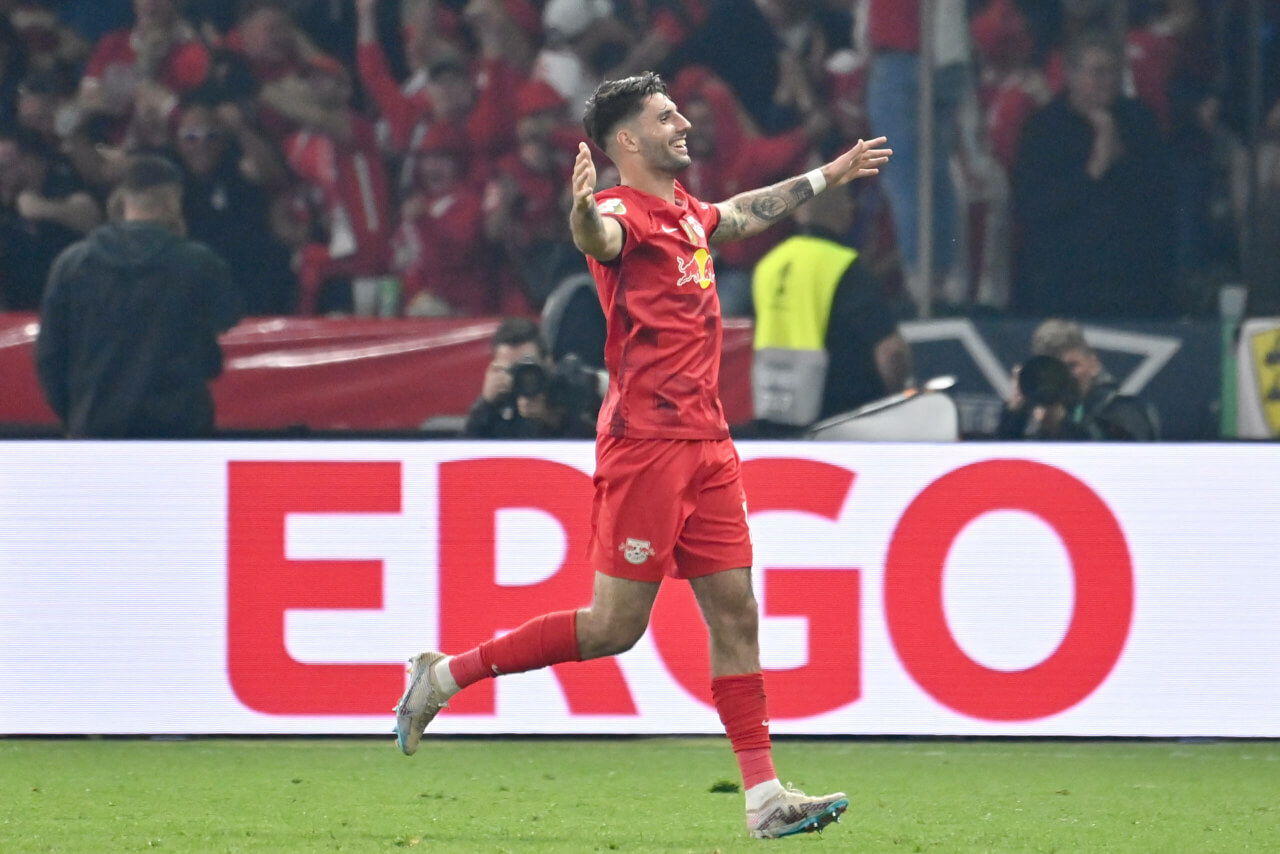 Szoboszlai Takes The Number 8 - Signs for Liverpool FC
Szoboszlai Takes The Legendary 8 Shirt
Earlier today Liverpool confirmed the signing of their new number 8: Dominik Szoboszlai. The entire fan base has been at fever pitch since the news broke last week that Liverpool were interested in the Hungarian International and now their wait for the transfer to be complete is over.
Szoboszlai Arrives
Speaking to the Official Liverpool FC site, Dominik gave his first interview after signing, expressing his joy:
It's really, really good. I enjoyed the last [few] days and I'm looking forward to knowing everybody better. The last three or four days went really long; it was not that easy. But at the end I'm here, I'm happy and I can't wait to get started."
The enormity of the club was not lost on Liverpool's new number 8, he followed on:

"[A] really historic club, really good players, good coach, everything is good. For me it was perfect to make the next step in a club like this. The fans, the stadium, everything is really good."
The Journey to Liverpool
Having risen through the ranks in the beautiful game, his journey has taken him from the Red Bull Salzburg youth development system to the storied club of Liverpool FC. His talent and tenacity have left an indelible mark at each stage of his professional career.
A Stellar Start at Red Bull Salzburg and FC Liefering
Szoboszlai, a proud product of the Austrian club Red Bull Salzburg's youth academy, marked the beginning of his professional journey with FC Liefering, Salzburg's sister club, in July 2017. During his time with Liefering, he made 33 appearances and netted an impressive 10 goals.
Before the 2017-18 season came to a close, he returned to his parent club, Salzburg. His inaugural outing for Salzburg arrived as a substitute against Austria Vienna, paving the way for a promising future in the Austrian Bundesliga.
An Unforgettable Chapter in Salzburg
Proving his mettle at Salzburg, Szoboszlai became a familiar face on the pitch, appearing 83 times and scoring 26 goals. Football fans will remember him crossing paths with Liverpool FC in the 2019-20 Champions League group stage, where he featured in both home and away matches. His excellent performances during this season led to him being named the Austrian Bundesliga Player of the Season for 2019-20.
New Horizons at Leipzig and Success
The story of Szoboszlai doesn't end in Salzburg, however. In January 2021, he transferred to Leipzig, opening a new chapter in his football career. Although injury kept him sidelined initially, delaying his debut until the start of the 2021-22 season, he soon started making waves in his new club.
During his time at Leipzig, Szoboszlai made 91 appearances, proving to be an offensive powerhouse with 20 goals and 22 assists across all competitions. His contributions were instrumental in leading Leipzig to back-to-back DFB-Pokals in 2022 and 2023.
International Milestones with Hungary
Parallel to his club career, Szoboszlai has also made significant strides at the international level. Having made his debut for Hungary in a match against Slovakia in March 2019, he has since earned 32 caps and scored seven goals for his country, marking an admirable trajectory in international football.
He now starts his journey in The Premier League where Liverpool FC and all of the fan base will be hoping that he can live up to the legendary number 8 shirt.