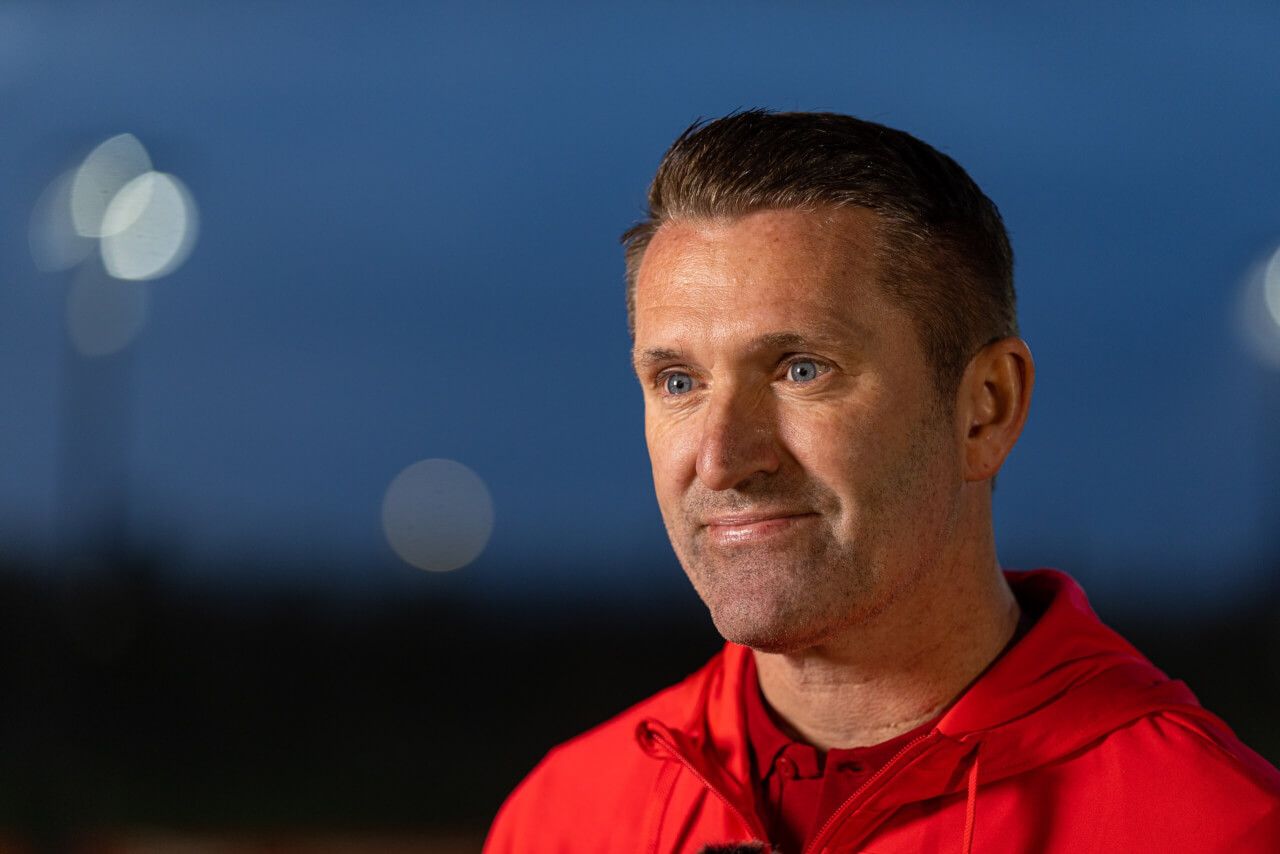 Liverpool Analyst Dominic Price Heads to Maccabi Tel Aviv
Dominic Price Departs Liverpool – Hooking Up with Robbie Keane at Maccabi Tel Aviv
A New Chapter for Price
In a surprising turn of events, Liverpool's analyst, Dominic Price, has packed his bags and moved on to become the technical director for Maccabi Tel Aviv, marking a significant career progression. This shift is confirmed by The Athletic's James Pearce.
At just 32, Price is primed to collaborate closely with ex-Liverpool frontman, Robbie Keane. Keane, who has recently filled the boots of head coach at the Israeli Premier League establishment, will no doubt benefit from Price's keen analytical skills.
Price's Journey
Starting his career in Liverpool, Price ascended the ranks swiftly after originally joining the club's international football academies as a coach back in 2011. He was a well-respected figure in the Kirkby backroom staff, often praised for his incisive post-match analysis.

דומיניק פרייס הצטרף למכבי תל אביב מליברפול כמנהל הטכני החדש של המועדון. לכל הפרטים >> https://t.co/wJlLCdIzJs pic.twitter.com/PXXQ8tpi6S

— Maccabi Tel Aviv FC (@MaccabiTLVFC) July 3, 2023
Liverpool, recognising his potential, was keen to retain him. However, they understood that the chance to join Maccabi Tel Aviv was a massive leap forward in his career. Price had previously left Anfield to join Blackpool as the first team performance analyst in 2020, but his bond with Liverpool called him back a year later, this time as a first team post-match analyst.
A Strategic Asset for Maccabi Tel Aviv
The news of Price's appointment was met with enthusiasm from Maccabi CEO Ben Mansford, who expressed high hopes for Price's integration into the club. Mansford highlighted that Price will oversee all technical aspects of the first team, including player recruitment, performance analysis, sports science data, and its connection with the medical department.
Price's role extends beyond the first team, as he will also drive best practices across Maccabi's youth academy. The objective is clear: to propel the club forward using data-backed insights for more strategic decision-making.
In Mansford's words:
"We are convinced Dominic's proven skills and attributes will help push Maccabi forward."
With Price's proven track record, there is no doubt that Maccabi Tel Aviv has gained a strategic asset in its march towards continued progression.