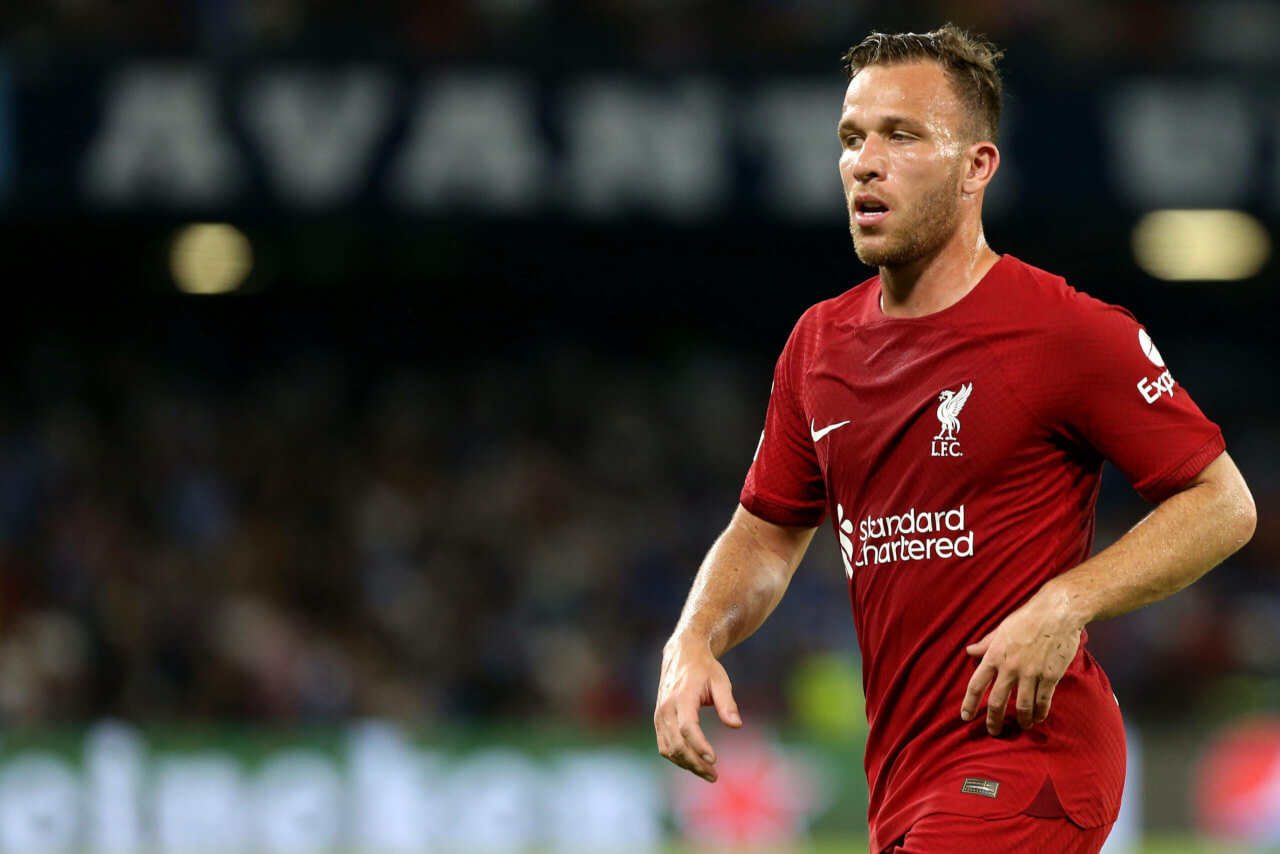 Midfielder Shares Inside Story of Struggle-filled Anfield Spell
Arthur Melo's Liverpool Odyssey: Trials, Tribulations, and Triumphs
An Anfield Adventure Marred by Misfortune
The fickle nature of a footballer's career was keenly felt by Brazilian midfielder, Arthur Melo, during his loan spell at Liverpool FC. The player, who had come to Merseyside with the hopes of rekindling his career that seemed to lose momentum at Juventus, found himself in a challenging situation. A torn thigh muscle in October set a damper on his ambitions, stalling his progress in the Premier League and limiting him to a single appearance for the Reds. This came in the form of a Champions League defeat to Napoli.
In a candid conversation with Mundo Deportivo, Arthur Melo shared his Liverpool journey and the challenges that came with it.
The Mental Challenge on the Sidelines
Being physically indisposed is a demanding ordeal for any player. For Melo, the tribulations extended beyond his physical health. He was candid about the mental struggle that accompanied his time on the sidelines. "I think I was a bit unlucky," he confessed, reflecting on his experience.

"But that is in the past and I feel much better than then. I really want to play again and seek my highest level as a player."
The Anfield Support System
While times were challenging for the Brazilian star, he was not alone in his struggle. Jurgen Klopp, Liverpool's head coach, the coaching staff, and the players provided a sturdy pillar of support for Melo in his difficult times.
"I went through difficult times, but it was very important for me to have the support of everyone. The dressing room helped me a lot in a difficult moment."
The Upshot of a Delayed Start
A crucial element in Melo's Liverpool narrative is the lack of a proper pre-season with his parent club, Juventus. This was largely due to speculations about his future. His consequent efforts to ramp up his fitness ended up costing him in the form of his injury.
Melo's Stint at Liverpool and Beyond
Melo's Liverpool FC career, albeit brief, is a part of his broader football journey. Before his time on Merseyside, he joined Juventus in 2020, where he made 63 appearances. Prior to Juventus, his career included stints with Gremio and Barcelona.
What Does the Future Hold for Melo?
With two years remaining on his Juventus contract, Melo is uncertain about his future.
"I will return to Turin, but the transfer window is very long and we don't know what will happen. Something interesting may come up for me and for Juventus. I have a contract and I respect it, but we'll see."
As the world of football continues to turn, Arthur Melo's journey remains one to watch. Wherever the path may lead, the resilience he demonstrated during his time at Liverpool FC is a testament to his character and a promising sign of what is yet to come.