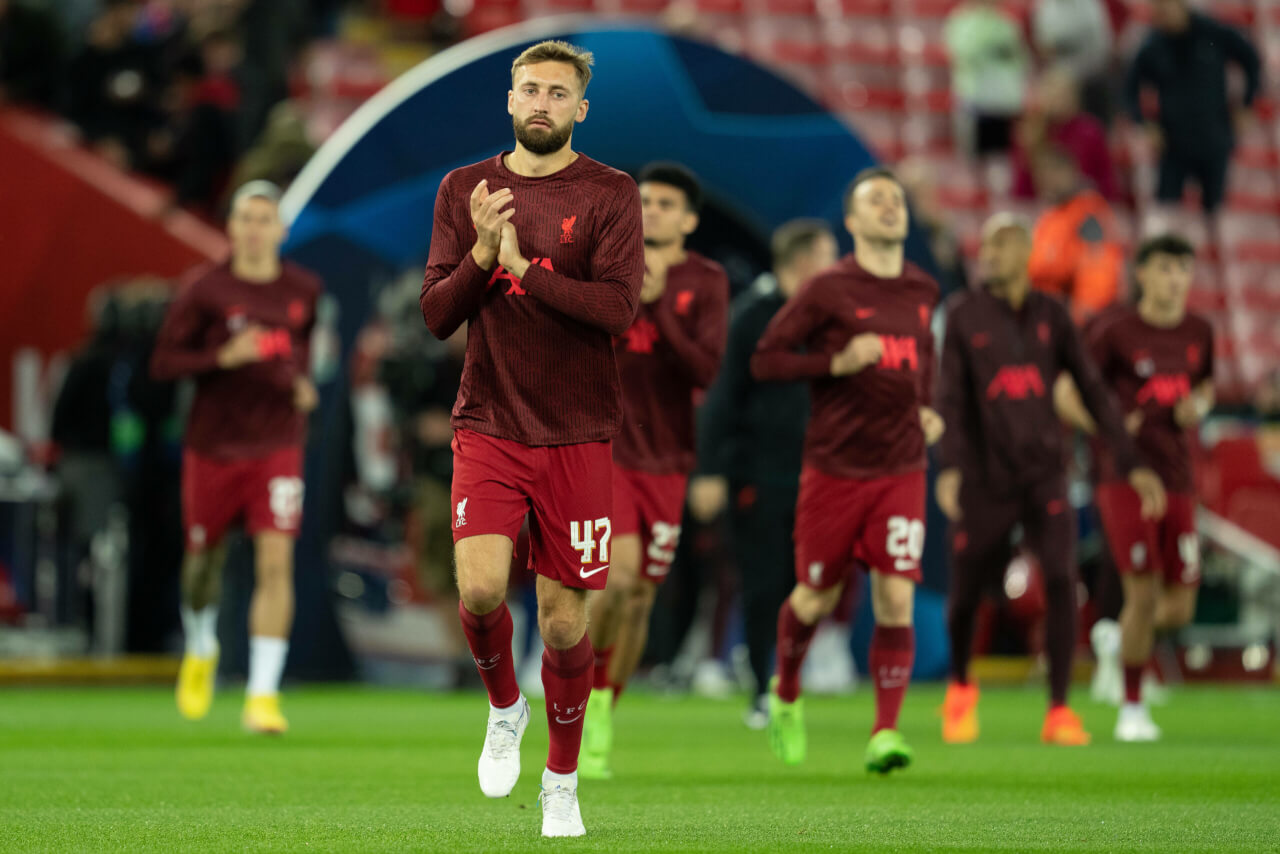 Liverpool Defender Attracting Interest from Europe
Anfield's Defensive Maverick: Nat Phillips and His Possible Journey Ahead
Liverpool FC's stalwart defender, Nat Phillips, finds himself at a crossroad this summer. With both domestic and international eyes keenly watching his next move, Phillips must decide his footballing future. As reported by The Athletic, the robust centre-back has piqued interest from Dutch champions Feyenoord.
Feyenoord's Growing Interest
There's no doubt that Feyenoord views Phillips as a prized acquisition. The Dutch outfit has a deep admiration for the defender's combative style of play, one that could significantly fortify their backline. Although formal negotiations are yet to kick off, Feyenoord's ability to offer Champions League football could sway the scales in their favour.
Liverpool FC's Valuation
Phillips' current employers at Anfield value him at approximately £10 million. While this figure is not necessarily exorbitant in today's inflated market, it underlines the value that Liverpool FC places on Phillips' contributions.

Leeds United's Retained Interest
The Athletic had recently revealed that Leeds United continues to harbour an interest in the Liverpool defender. With Phillips' contract at Anfield stretching until 2025, any potential suitors will need to engage in negotiations with Liverpool FC to secure his services.
Phillips' Track Record at Liverpool FC
Phillips, 26, has graced the pitch for Liverpool 29 times since his debut in 2020. However, his appearances for Jurgen Klopp's side were limited to just five in all competitions in the 2022-23 season.
From Stuttgart to Bournemouth
Phillips' career trajectory hasn't always been straightforward. The 2019-20 season saw him loaned out to Stuttgart, a second-tier German outfit. His journey later took him to Bournemouth, where he played a significant role in their successful 2021-22 Championship promotion campaign.
Summer and Winter Transfer Window Saga
The previous summer transfer window saw Benfica attempting to secure Phillips on a season-long loan. Alongside the Portuguese club, Bournemouth, Burnley and Southampton also demonstrated interest. Nevertheless, he remained a Liverpool player due to the club's defensive injury concerns.
In a repeat scenario in January, Turkish giants Galatasaray and several German clubs contemplated a deal for Phillips. However, an injury to Ibrahima Konate saw Klopp retaining him as a defensive cover till the season's end.