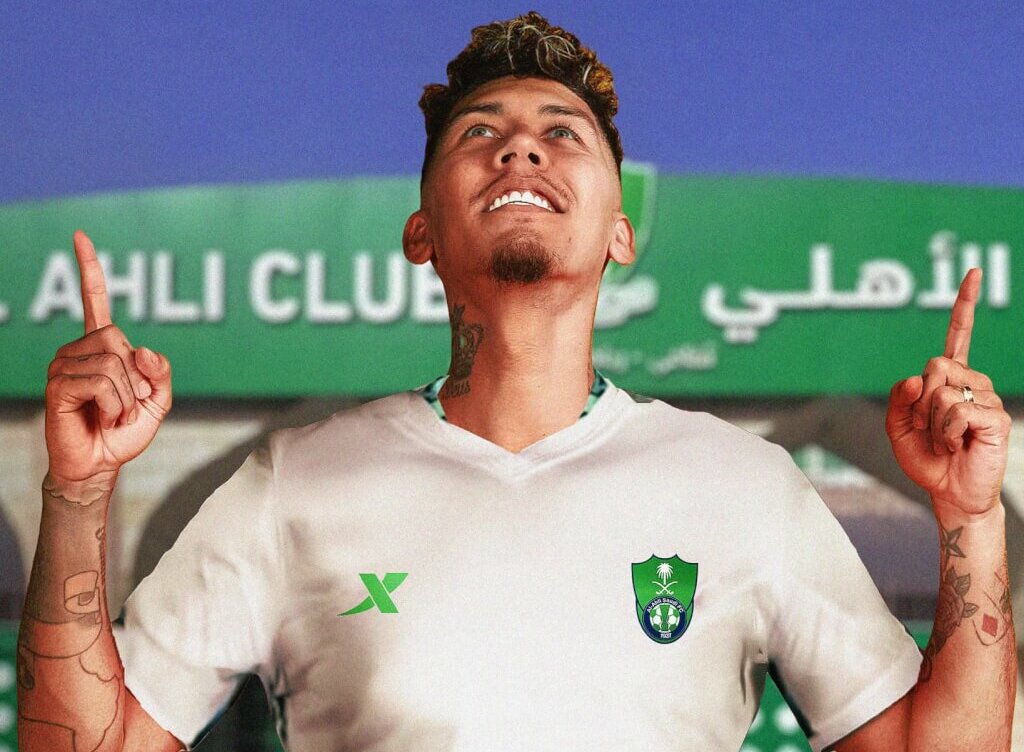 Liverpool Legend Bobby Firmino Confirms Saudi Sojourn
Roberto Firmino, Liverpool's Quintessential Number 9, Switches to Saudi Pro League
Roberto Firmino, a living legend and a character deeply etched in the annals of Liverpool's history, is embarking on a new adventure in the Saudi Pro League, representing Al Ahli after his Liverpool tenure ended last season.
At the age of 31, Firmino, a player of unrivalled creativity and work rate, has set his seal on a three-year term with Al Ahli, joining the ranks alongside the likes of Chelsea's summer transfer Edouard Mendy.
Firmino: A Sterling Liverpool Career
During his eight-year spell at Liverpool, Firmino evolved into a figure of inspiration. He donned the revered red jersey 362 times, marking his presence with 111 goals across all competitions.
The Brazilian was integral to Jurgen Klopp's squad, helping the team secure the Premier League, Champions League, FA Cup, and League Cup. However, as his stint drew to a close at Anfield, he found himself slipping down the pecking order.
Despite the step back, Firmino still made 35 appearances for Liverpool during his last season, pocketing 13 goals and leaving the Anfield crowd with a tearful, heartfelt goodbye.
It's a DONE DEAL now! Roberto #Firmino is a new player of Al Ahli.

➡️ Medical completed today
➡️ Last details were clarified today
➡️ Contract until 2026. #LFC @SkySportDE 🇧🇷 pic.twitter.com/dtd6kh0klC

— Florian Plettenberg (@Plettigoal) July 4, 2023
Saudi Pro League: The New Mecca of Football Giants
With 55 caps under his belt for Brazil and in his football prime at 31, Firmino marks another significant summer recruitment for the Saudi Pro League, joining other football luminaries such as Karim Benzema, N'Golo Kante, Kalidou Koulibaly, Marcelo Brozovic, and Ruben Neves.
As he prepared to part with Liverpool, Firmino took to Instagram to share: 'My last match in Anfield was incredible! And my whole time in Liverpool has been nothing but wonderful. I will never forget the roar of the Kop and the passion from all of you…'
'We are so grateful for everything we were allowed to experience with you in these 8 years – the wins, the losses, the titles, the heartbreaks – this all helped me to become the man I am today… Thank you all! #YNWA,' he concluded, quoting Psalms 23:6.
In conclusion, Liverpool's versatile talisman Roberto Firmino embarks on his Saudi Pro League journey, carrying with him a deep-rooted love for Liverpool and leaving a legacy that Anfield will remember forever.