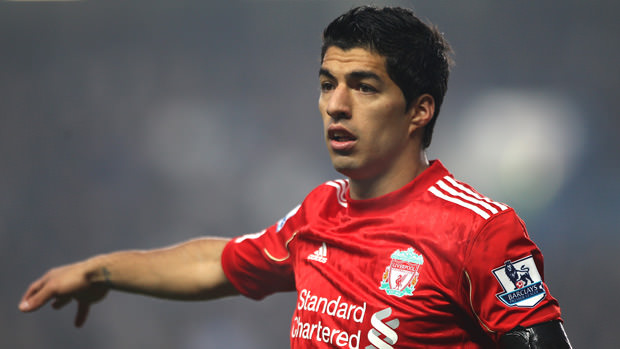 The Most Memorable Liverpool Players in History
Discover the best players ever to grace Anfield.
Who are the best Liverpool players of all time? This is a question that gets asked a lot and divides opinions amongst the Liverpool fanbase.
Here, we'll take a closer look at the most memorable Liverpool players in history based on three key factors:
Whether you're a new Liverpool fan or someone who's been watching the Reds for several decades, let's run through the list of iconic Liverpool players.
Steven Gerrard
Steven Gerrard is the best (and most memorable) Liverpool player of all time.
While playing for the club, Gerrard earnt himself a reputation as one of the toughest and most versatile central midfielders the Premier League has ever seen. Gerrard could do it all: pass, shoot, go box-to-box, put his body on the line — make no doubt about it, Gerrard had it all.
Whenever Gerrard stepped onto the field, countless Liverpool fans would place bets on him to score goals and get assists, as you knew he could be trusted to deliver the goods. Although Gerrard is now retired, you can still place bets on other Liverpool players to score by creating an account with a sportsbook. Additionally, it's a fun idea to play Football Star slot at Jackpotcitycasino.com, where you can replicate Gerrard's off-field greatness and become an online slots star. Best of all, JackpotCity Casino also features many other sports-themed casino games, making it perfect for Liverpool fans to enjoy.
Although he never won the coveted Premier League trophy, fans from other clubs often forget that Gerrard was the driving force behind Liverpool's 2005 Champions League win. On top of this, Gerrard also won x2 FA Cups, x3 League Cups, x1 EUFA Cup, and x1 EUFA Super Cup, which is a very impressive trophy cabinet to have.
Kenny Dalglish
Kenny Dalglish, also known as "King Kenny", is another iconic Liverpool player that time will never forget.
Dalglish scored 172 goals in 515 appearances during his playing days with Liverpool. As he developed as a player, Dalglish quickly started to be recognized for his incredible technical ability that could unlock any defense in world football. He was also a beautiful finisher who would often glide the ball into the net instead of lashing at it with his feet.
Kenny's Liverpool legacy was also expanded upon after a hugely successful first stint as manager, winning the league a total of 3 times.
Robbie Fowler
Robbie Fowler is known in Liverpool as "God".
During his first stint with the club, Fowler captured the imagination of fans with his lethal finishing, scoring 120 goals before leaving in 2001. Fowler then returned in 2007 for a one-off season before waving bye-bye to Anfield for the last time.
Luis Suarez
Luis Suarez will go down as one of the most controversial players in football history — but he's still one of the best ever to wear the red jersey.
While playing for Liverpool, Suarez scored a total of 82 goals. Most of these goals were incredible quality and are still talked about to this day, such as his insane hat trick of goals against Norwich.
Suarez was also the main reason why Liverpool came so close to winning the 2013-14 Premier League title. If he'd managed to drag them over the finish line with Steven Gerrard, he'd undoubtedly be the best strike Liverpool ever had.