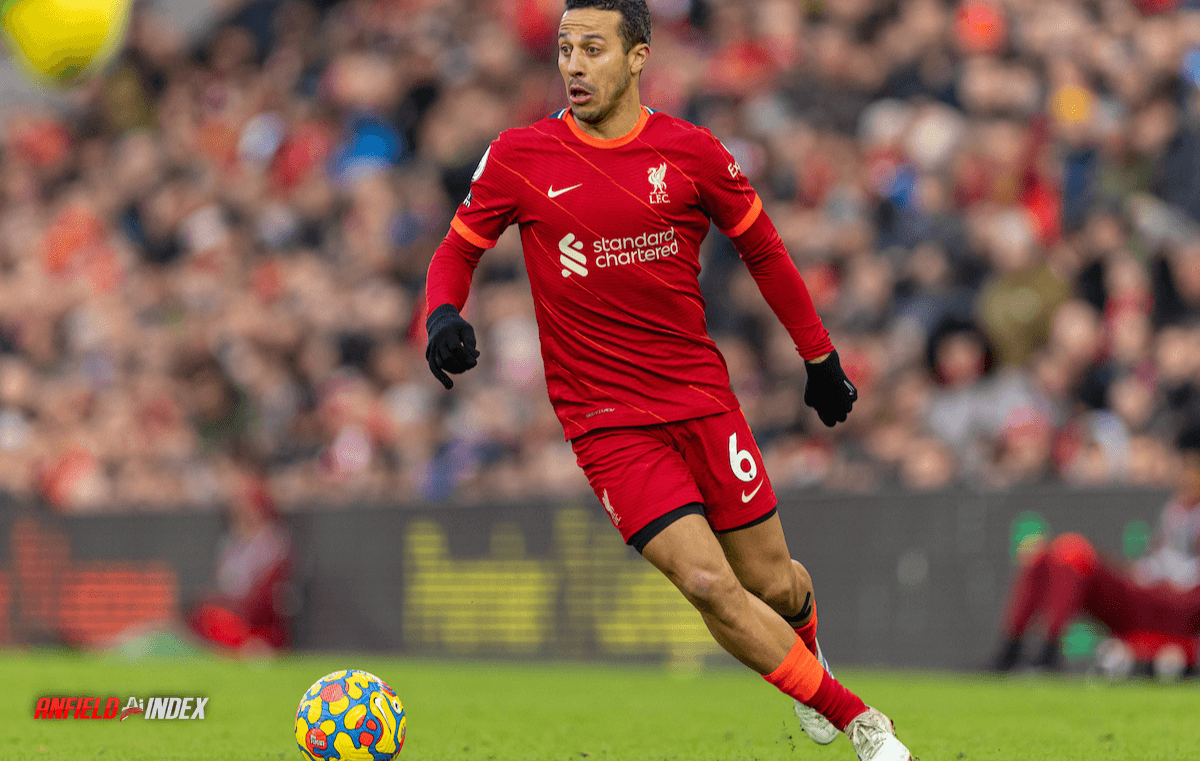 Farewell Thiago? Liverpool's Midfield Quandry
A Shift in the Wind: Liverpool's Midfield Shakeup
In the fast-paced world of football, change is the only constant. As per recent reports from The Daily Mail, Liverpool FC seem to be at the centre of such a change with the potential departure of Thiago Alcantara and the arrival of Southampton's promising Romeo Lavia.
A Farewell to Thiago?
Thiago, the Spanish international who has given so much to Liverpool over the years, could be set for a departure. With his contract entering its final year at Anfield, a number of Saudi teams have shown interest in securing his talents.
Liverpool appear to be prepared for this possible departure, amidst their ongoing midfield rebuild. Notably, Alexis Mac Allister and Dominik Szoboszlai have recently joined the Merseyside club, indicating a repositioning of forces on the pitch.

Interestingly, while no official bids have been lodged for Thiago, there are rumours that formal approaches have been made directly to the player's representatives. Although the 32-year-old has reportedly rejected one such proposal, his focus remains on his future at Anfield. Despite this, the Reds are said to be open to entertaining offers for Thiago.
A Rising Star on the Horizon?
While a departure is on the cards, Liverpool seem to be balancing it with the introduction of new talent. Specifically, the Reds are reportedly preparing an offer for Southampton's Romeo Lavia. The Belgian prodigy has attracted the attention of several Premier League teams after Southampton's unfortunate relegation.
Liverpool, as one of the interested teams, are considering a formal move for this former Manchester City academy star. Despite Southampton's exit from the top flight, Lavia managed to impress in his 29 appearances last season. The Saints are anticipating the departure of several star players this summer, with Lavia touted as one of the prime candidates.
Liverpool's Midfield Overhaul
Liverpool's pursuit of a midfield overhaul is well underway. Following their initial signing of Mac Allister, the Reds recently welcomed RB Leipzig's Szoboszlai into their ranks.
The Hungary international, after passing his medical examination with no issues, has already signed a contract until June 2028. This followed Liverpool triggering his £60 million release clause to sign him from RB Leipzig.
Manager Jurgen Klopp has been tracking Szoboszlai's progress for some time, and Liverpool acted decisively to secure him, having also considered Mason Mount for the role.
In conclusion, Liverpool FC are undergoing a significant transition in its midfield setup. As the Merseyside club enters a new era, fans will be eager to see the new-look Reds in action.