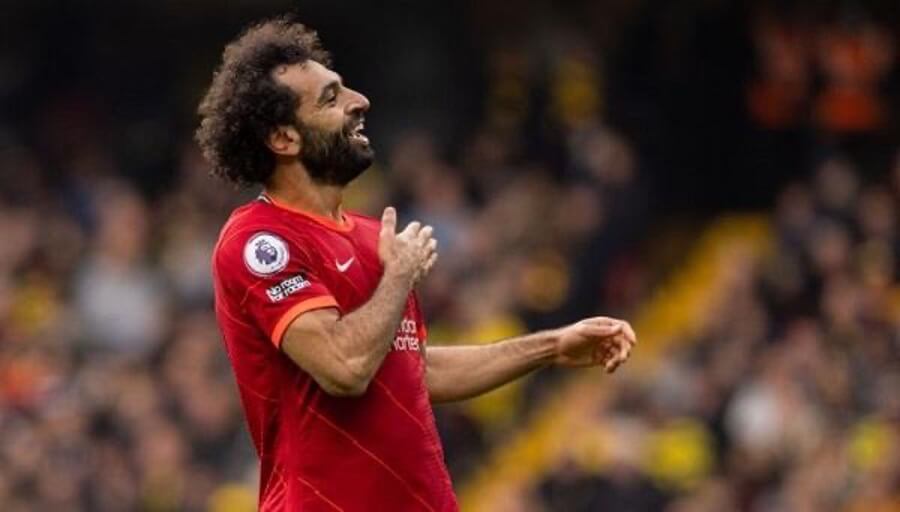 Will this be Mo Salah's final season in a Liverpool shirt?
When Mo Salah arrived at Liverpool in 2017, few would scarcely have believed the heights he would hit at Anfield in the six years that have followed.
Let's not forget that some even thought he was being signed as a backup option to Sadio Mane. Genuinely!
There is no question that Salah is now one of the greatest players in Liverpool's history, though, belonging firmly in the same company as Steven Gerrard, Kenny Dalglish, John Barnes, Ian Rush, Graeme Souness, Luis Suarez and a handful of others.

The Egyptian King has been one of the standout attacking players of his generation, producing end product at a rate so relentless it makes very good players look average in comparison.
A tally of 186 goals in 305 appearances of Liverpool is astonishing, especially considering Salah isn't a centre forward, and he has racked up endless personal awards and team trophies along the way, not to mention smashing countless records.
If Billy Liddell, Dalglish, Barnes and Gerrard were the superstars of their respective eras with the Reds, this period has belonged to Salah.
Hovering ominously on the horizon is the expiration of the 31-year-old's current Liverpool deal, however, with his contract running out in a couple of years time.
What that means is that we could well be about to embark on his final season in a Reds shirt, which may be difficult for some to accept, but feels like the most logical outcome.
This time next year will be the last chance for Liverpool to earn a substantial amount of money for Salah's services, with Europe's best teams no doubt eyeing a move at that point, as well as clubs in Saudi Arabia, potentially.
Should he stay put at Anfield, the Reds then take the serious risk of losing him on a free transfer when his deal expires in 2025, which would be a huge blow.
Next year, Salah will have turned 32, at which point there will be question marks over whether he has peaked, so a long-term extension at Liverpool seems highly unlikely in a business sense, even though he is someone who could play well into his 30s.
It could even be that Liverpool's iconic No.11 wants one more big challenge in his career at that point, feeling that he has come as far as he can on Merseyside, at which point he will have spent seven years there.
In truth, the ideal scenario would be for Salah to extend again, but on a short-term basis until perhaps 2026 or 2027, with his freak physical condition and dedication to his craft giving him the best possible chance of remaining at the very top for longer than others.
The most likely outcome is that he will depart, though, at a point that could suit everyone for different reasons, allowing him to sail off into the sunset, earn Liverpool a huge amount of money and leave behind him a legendary legacy.
If that is to happen, we should all cherish Salah for every second of football he plays over the next 12 months or so, because we are unlikely to see the likes of him for a long time.
If he could bow out in style, winning the Premier League or at least clinching silverware of some kind, it would be the perfect way to end his time as a Liverpool player, adding another wonderful chapter to his story.
Perhaps I will look foolish in a year – it wouldn't be the first time! – and Salah will have extended his stay and committed the rest of his career to Liverpool, but my gut feeling is that his farewell tour starts now.