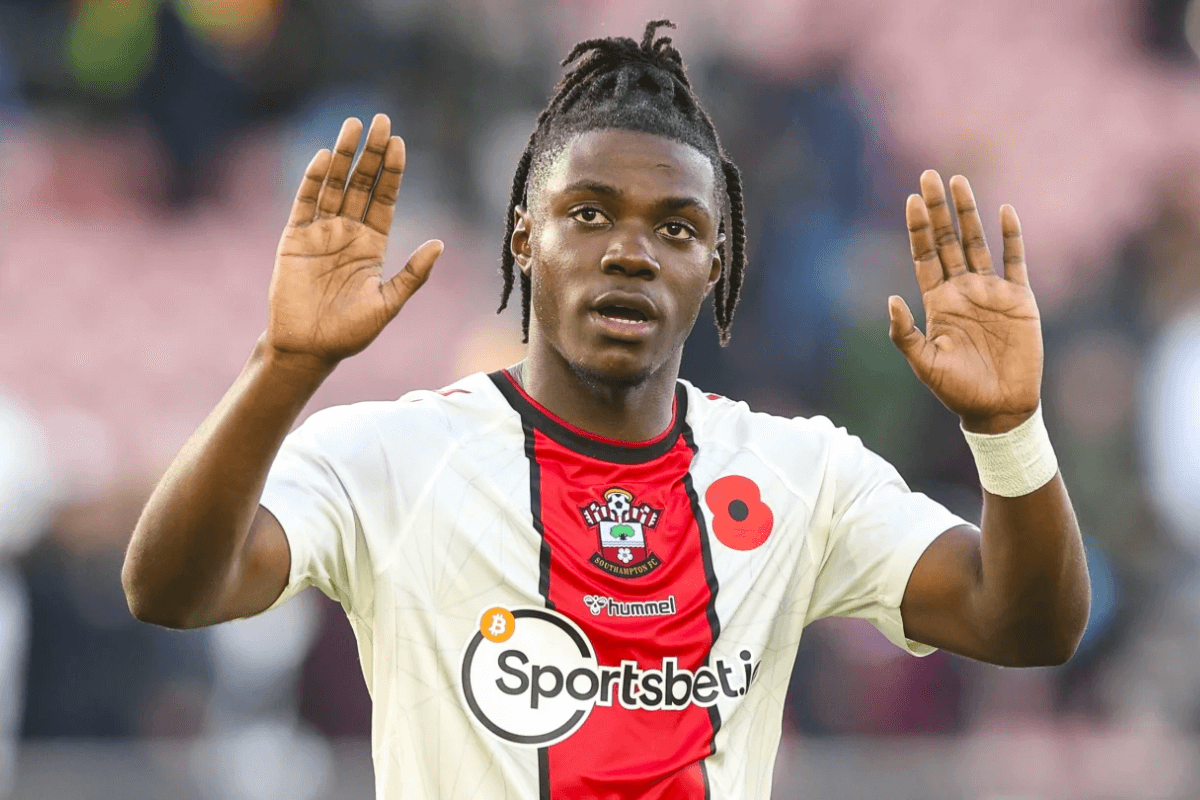 Report: Liverpool FC Readying Huge Bid for Midfield Star
Liverpool FC Set Sight on Romeo Lavia: The Southampton Prodigy
Amidst a bustling transfer market, Liverpool FC's relentless pursuit of burgeoning talent continues. The latest name to make waves is Romeo Lavia, a prodigious 19-year-old midfielder plying his trade for Southampton. The Reds are reputedly prepared to table a £51.4 million offer to bring Lavia to Anfield, a move that could shape their midfield for years to come.
Who is Romeo Lavia: The Rising Star
Lavia, a young but immensely talented defensive midfielder, has begun to make a name for himself within the Southampton ranks. Yet to fully prove himself, his innate talent has already caught the attention of top Premier League clubs, a testament to his promise and potential.
Liverpool's Intent: A Strong Bet for Lavia
Liverpool's interest in Lavia comes as part of their ongoing squad reinforcement, particularly in the midfield department. After successfully securing the services of Dominik Szobozlai, the Reds are now shifting their focus to the young Southampton star, as reported by Mundo Deportivo (see snippet below).


The Merseysiders are understood to be operating at 'cruising speed' in their pursuit, preparing to table an offer around the £51.4 million mark (60 million euros) for Lavia, matching the £50 million asking price set by Southampton.
This robust investment underlines Liverpool's strong intent to outbid competition from Premier League rivals, including Arsenal and Chelsea, in their bid to secure Lavia's services.
Lavia's Role: The Next Fabinho?
Should the transfer materialise, it's anticipated that Lavia will initially be an understudy in Liverpool's setup, shadowing the influential Fabinho's position. Manager Jürgen Klopp's track record with nurturing young talent suggests Lavia would be well-placed to develop under the tutelage of the German and the Brazilian.
Despite his tender years, the prospect of Lavia wearing Liverpool red is an enticing one. A transfer of this magnitude would not only showcase the youngster's potential but also demonstrate the club's commitment to investing in youthful talent.
The Future of Liverpool's Midfield: Lavia in Focus
While there is still much to learn for Romeo Lavia, the prospect of joining Liverpool FC offers an unparalleled opportunity for growth and development. In a milieu that continually nurtures and develops talent, Lavia might just find the perfect setting to flourish and realise his immense potential.
As the transfer saga unfolds, it remains to be seen whether Liverpool can secure their desired target, paving the way for a new midfield dynamo at Anfield.