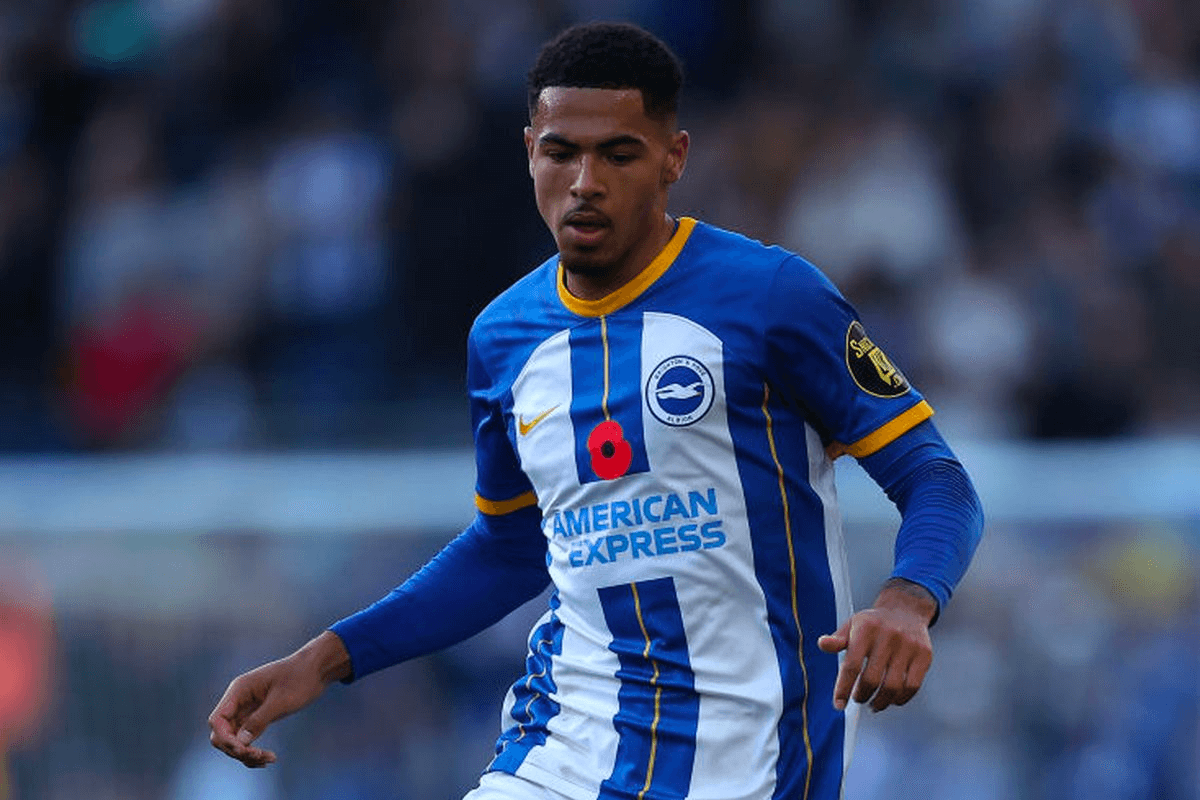 501 Reasons Why Chelsea Centre-Back Makes Perfect Sense For Liverpool
Liverpool's Search for a Left-Footed Central Defender
Liverpool are in the market for a left-footed central defender according to pretty much everybody who reports on the club. And it makes sense that they are, for a couple of reasons.
Firstly, Liverpool don't own a left-footed central defender at the moment. The first time squad is missing someone of that profile.
The Need for a Left-Footed Central Defender in Liverpool's New Shape
Secondly, and more pertinently, Liverpool's new shape requires a left-footed central defender to make it work properly. For balance. For flexibility. Someone who can ideally play both centre-back and left-back to enable the Reds to switch between a back 4 and a back 3 seamlessly depending on the game state. Liverpool will continue to line up in a 4-3-3, moving to a 3-Box-3 or 3-Diamond-3 in possession. That requires a specialist lefty central defender.

Andy Robertson's Role and Performance in the New Shape
Andy Robertson was used in the role when Liverpool made the shape change for last season's run-in, and it was not an experiment that worked particularly well. Robertson's impetuous nature, his aggression, and his desire to press out of the defensive line have all worked well for him as a left-back. His habit of getting drawn to the ball has not been an issue, because he had the superhuman Van Dijk behind him and, for many years, also had Gini Wijnaldum dropping back to fill the space he'd abandoned. In a back three, there's less cover and a lot more space to defend, especially when the midfield is shaped in a box or a diamond and there are no wingbacks to help out defensively.
Robertson has been outstanding for Liverpool since joining from Hull. Given that we basically swapped Kevin Stewart for him, it's arguably the greatest bargain in club history. But the demands of playing the left-back role in the manner he played it, endline to endline all game long, has taken its toll. Robertson has played 267 games for Liverpool in just six years at the club, add in international games and he's well over the 300 mark since joining. That's a lot of miles, and a lot of intensive long-distance sprints, in his legs. And it's begun to tell.
It's clear there's been a measure of physical decline. He's not quite as intense anymore, and his defensive performance has undeniably dropped off. His decision-making, at both ends, has also dipped. He's still a great crosser, and a chance creating machine, but he's not been the same player for the last 18 months and he's a poor fit in the new shape.
He still has a big role to play of course, Liverpool will play the standard 4-3-3 a fair amount. He's absolutely worth keeping at the club because he can contribute on the pitch. With a drastically reduced workload, Robertson could potentially return to his best form and be even more valuable moving forward.
The Need for a Replacement for Robertson
But Liverpool do need to find a replacement for him for the games in which they want to use the new shape, and it does appear like work is well underway to find the right player who's comfortable at left back in a back four, but can easily slide into the left-sided role in a back three and defend at a high level.
Potential Replacements: Van de Ven, Inacio, Gvardiol and Bastoni
There are a few names that have done the rounds, notably Micky Van de Ven and Goncalo Inacio. Both are outstanding young players with skillsets that would fit the role quite well. Van de Ven is the better defensive player and excels in one-on-one situations, while Inacio is the better on-ball option. The Portuguese player is an outstanding passer of the ball. Van de Ven's price tag appears to have gone above where Liverpool are comfortable and the latest reports have him agreeing terms with Spurs, while Inacio's buyout clause is affordable but Sporting would want in one lump sum and we seem hesitant to do that at the moment. I do wonder if perhaps we're keeping Inacio in our back pocket as Plan B while hunting a bigger prize.
There's the dream scenario for some, where Liverpool just decide to throw a £90mil bid at RB Leipzig for Josko Gvardiol, a player who would fit the position perfectly. Gvardiol offers the passing ability, ball carrying, and robust defensive work as both a central defender and a left back. According to my good friend Fabrizio Romano, he has agreed to personal terms with Manchester City and is about to become the latest player to hitch their wagon to the sports-washing juggernaut so that rules him out.
Another dream scenario would be Alessandro Bastoni. He has just signed a new contract at Inter Milan, but according to the very well-connected Nima Tavallaey Roodsari, who is as plugged into Inter as anyone, Bastoni could still be had for a fee of around £80mil. Bastoni is the best defensive option we could find. A monstrous presence who could mirror what Konate does on the right defensively, and offer more on the ball.
The Ideal Candidate: Levi Colwill
But, for me, the dream scenario is a move for a player already in England. A player who has shone in back-to-back seasons out on loan from his parent club, first at Huddersfield in the Championship and then for Brighton in the Premier League. Yes, the sample size is small, but Levi Colwill is the best possible addition for Liverpool in that role.
Negotiating for Colwill: The Chelsea Challenge
It won't be an easy deal to do, but there are reasons to think it can be done. Chelsea have already sold players to Arsenal and Manchester United this summer, so Todd Boehly seems to have no issues doing business with rivals as long as he gets his asking price. Colwill is reported to have told Chelsea he's not interested in signing the new contract that was recently offered to him, and that he also has no interest in another loan. He wants his future settled this summer, one way or another. Chelsea came close to selling him to Brighton last summer, but eventually, a loan was settled on.
Chelsea might want to keep him, given his talent it's only natural that they would want to keep him, but they will have to prove to him that there's a real future for him at the club. Last summer they signed Kalidou Koulibaly, who plays the same left-sided role as Colwill, and then in January, they added Benoit Badiashile who also plays the same role, and like Colwill is left-footed. They also tried to bring in both Josko Gvardiol and Nathan Ake last summer. Those are not the actions of a club desperate to keep a young defender and don't send a good message to him. Colwill is very focused on his career, and his development. For a 20-year-old, he has a very mature head on his shoulders and obviously a good team around him to guide him.
Assessing Colwill's Potential Role at Liverpool
Colwill fits the bill for what Liverpool need, he's left-footed and very comfortable on the ball. He has good range on passing and is comfortably passing through the lines, or playing a long switch from left to right. His best pass is the straight ball from centre-back into the space behind the opposition right back though. Whether it's played aerially, or on the floor, this is something he excels at and Kaoru Mitoma benefitted from them massively last season. It's not hard to visualize Luis Diaz having similar joy from those passes.
He has experience playing left back so there would be no issues with him sliding out to that role when Liverpool lose possession. He's a dominant aerial player, winning over 71% of his aerial duels which puts him among the elite in European football and is also a very strong defender on the ground. Playing in a Brighton team who dominated possession as much as DeZerbi's men did last season meant that he wasn't required to perform a massive amount of defensive actions last season, but given Liverpool dominate in a similar manner he wouldn't be faced with a huge uptick in defensive workload as a Red. 
There's been some suggestion that Colwill could be a long-term successor to Virgil Van Dijk as well as an immediate starter in the left-sided role, and while that is true it would fit better if he was taking Virgil's role in a traditional back four rather than as the central figure in a back three. In part because he doesn't have Virgil's recovery pace, but also because elite-level left-footed central defenders are a very rare commodity.
Looking to the Future: The Potential Price of Securing Colwill
Chelsea have made it clear that they don't want to sell the player, who has two years left on his contract, but likewise, they don't want to get into another Mason Mount situation where a player runs his deal down to the final 12 months. Colwill will reportedly meet with Mauricio Pochettino after the European Under 21 Championships, where he has shown himself to be the best defender at the tournament, to discuss his future. The new Chelsea manager will be tasked with selling him on his future role at the club. If the Argentine's pitch doesn't include a guarantee that Colwill will be a first-choice starter, it's uncertain whether the player will be willing to commit his future to the club and having already made it clear he does not want to go on loan again, Chelsea could then be forced into a sale.
They would seek a premium on Colwill, and as we've seen from their sales of Mount and Havertz, they won't move far from that premium price. But as we have also seen from those deals, selling to a rival doesn't seem to matter to Todd Boehly.
Chelsea might demand Van Dijk levels of money, so it would be a considerable risk given his age and relative inexperience, but Levi Colwill could be the player that completes Klopp's new vision for Liverpool.