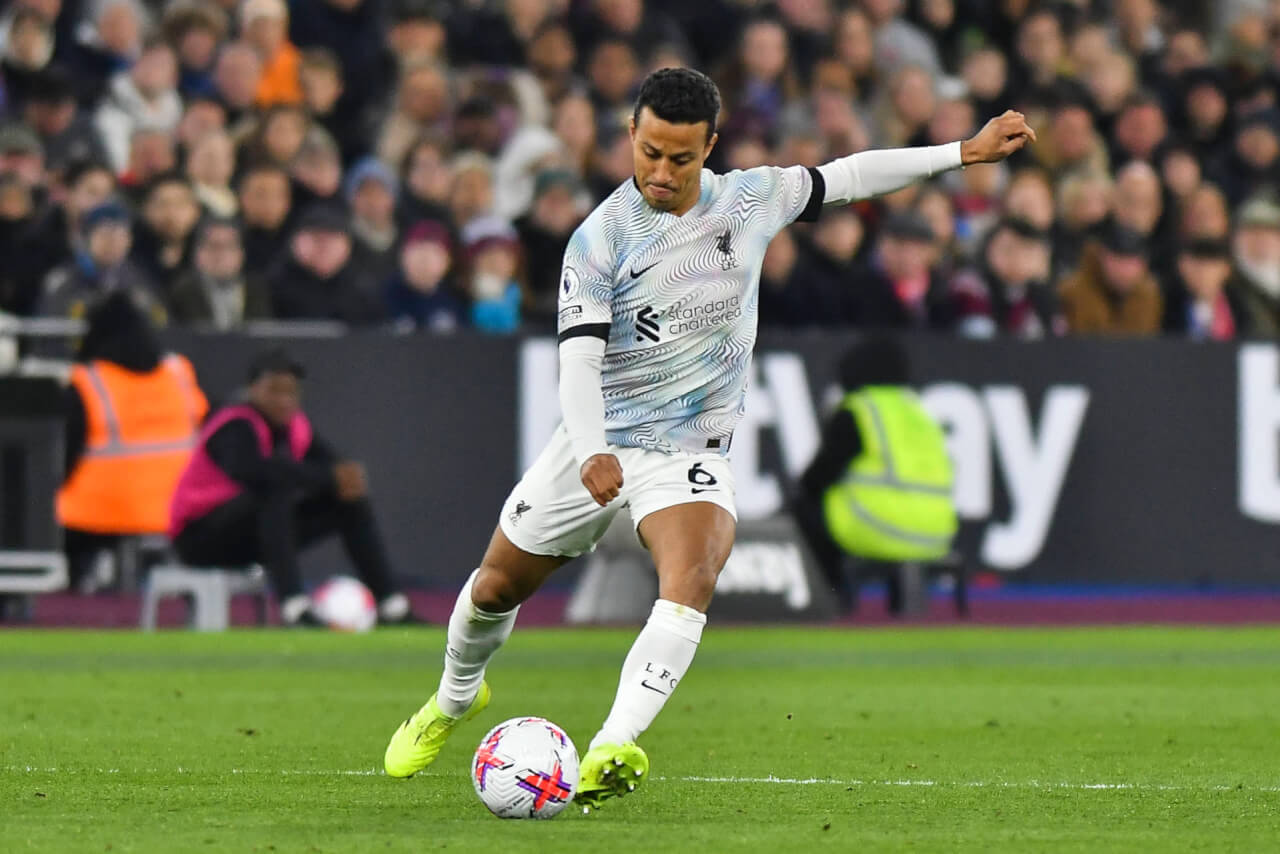 Uncertainty Around Liverpool Midfield Maestro
Shifting Midfield Dynamics at Anfield
In the intense cyclone of football transfers and negotiations, Liverpool's midfield magician, Thiago Alcantara, now finds himself at the eye of the storm. With the dust of two new midfield acquisitions still in the air at Anfield, the Spanish international's future has become the subject of considerable speculation.
Sourced from reports by Calciomercato, it is understood that Thiago is seeking a clear dialogue regarding his role within the Reds' setup before committing to his future. This indicates a possible shift in dynamics within the Liverpool camp following the arrival of Alexis Mac Allister and Dominik Szoboszlai.
Assessing Thiago's Position Amidst Fresh Additions
While the Anfield faithful and Thiago himself seem keen on the Spaniard's continuation, there's a certain air of precariousness that surrounds this sentiment. It is reported that Thiago's primary concern lies with how Jurgen Klopp intends to utilise him in light of the recent midfield additions. Happy as he is, the undercurrent suggests that this sentiment is susceptible to change.

Thiago's decision will hinge on the discussions he will hold with the club. This period of uncertainty does not preclude interest from other quarters, as it's been claimed that Liverpool legend Steven Gerrard attempted to recruit him for Al Ettifaq, a proposition that Thiago respectfully declined.
The Indispensable Spanish Maestro
In the wake of Liverpool's newest midfield duo, Szoboszlai and Mac Allister, Thiago emerges as one of the central narratives in this week's Anfield saga. He is seen as a potential departure from the Reds, albeit, there's a concurrent belief that he is likely to stay.
Arguably, Thiago, even with the new additions, remains Liverpool's midfield dynamo. An unquestionable contributor when fit, his presence in an upgraded midfield setup could rejuvenate his performance and draw out the best in him.
Question of Availability and Reliability
However, an issue that has constantly overshadowed his time at Liverpool has been his struggle to maintain fitness. There's a limit to the duration a club can accommodate an injury-prone player, especially when he reportedly pockets  around £200k-a-week.
It may seem a tad audacious for Thiago to seek clarity on his role given his injury history. He's always been a pivotal figure when fit and would continue to be if he could maintain a consistent run of availability. In all probability, he still holds an indispensable role. With an expansive roster of midfielders at their disposal, Liverpool will rely on all of them, Thiago included, during the challenging times in the season. One can only hope that Thiago and the club find common ground and a mutual understanding soon.