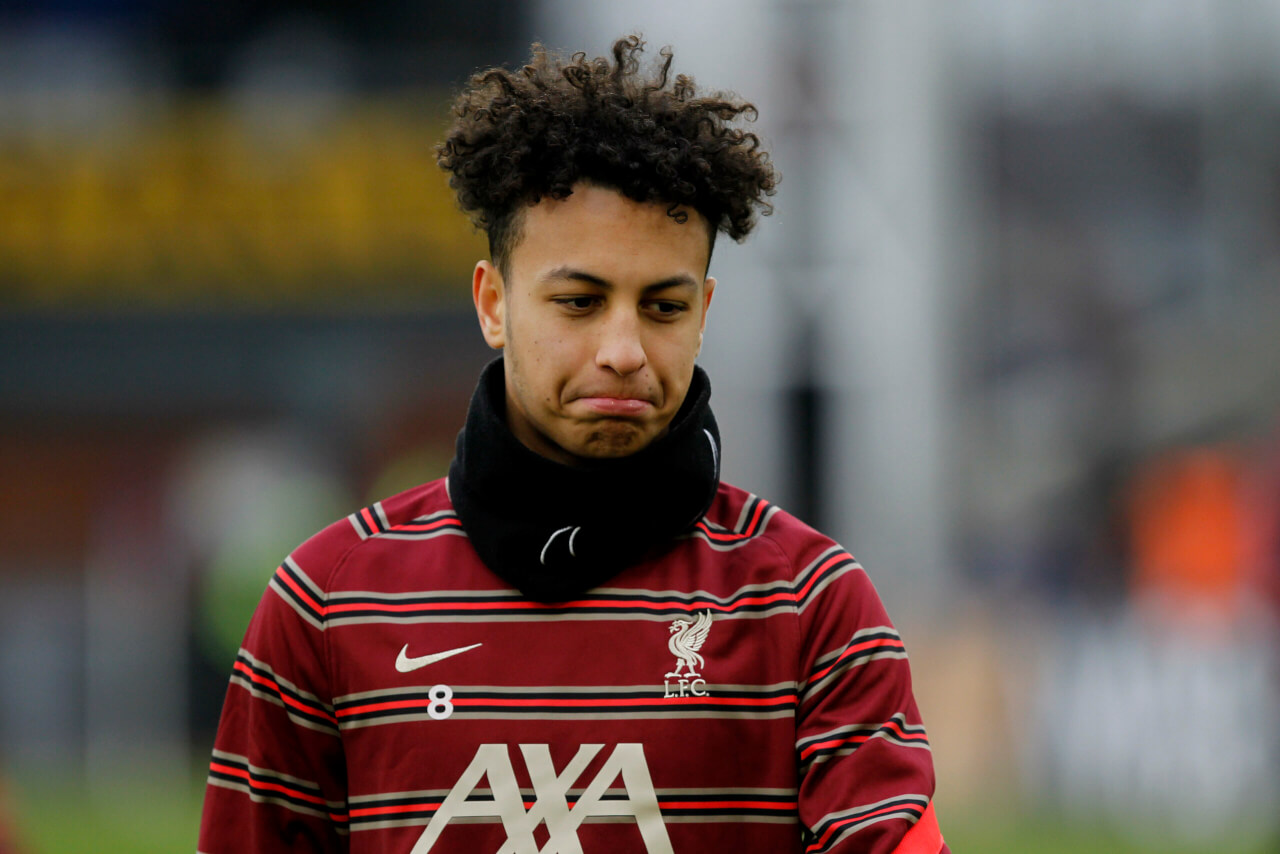 Liverpool FC Prodigy Poised to Return for Pre-Season
The Long-Awaited Return of Kaide Gordon at Liverpool FC
Liverpool FC's exciting forward, Kaide Gordon, is all set to make a comeback to full training after a daunting 17-month absence. The youthful prodigy's return heralds a breath of fresh air for the team and its devoted fans.
Overcoming the Struggles: Gordon's Rehabilitation Journey
Aged just 18, Gordon found himself grappling with a pelvic growth issue that forced him to stay off the field since February 2022. This challenging period was undoubtedly testing for the young winger, who had begun turning heads with his scintillating performances in the 2021-22 season.
During his hiatus from competitive football, the club placed Gordon on a specific training regimen, aiming to help him effectively manage his condition. This personalised approach from Liverpool has been instrumental in his recovery, ensuring Gordon didn't overload while continuing his rehabilitation, as reported by The Athletic.

Glimpses of Stardom: The Rise of Kaide Gordon
Before his unexpected injury setback, Gordon had shown great promise, exhibiting tantalising glimpses of his potential in his four appearances for Liverpool's first team. His performances were characterised by eye-catching displays of skill and maturity well beyond his years, with a notable goal in the FA Cup.
Looking Ahead: Gordon's Return to Training and Potential Loan Move
With the youngster's recovery on track, Gordon is due to rejoin full training with Liverpool's Under-21 squad in two weeks' time. His rehabilitation journey has been long and arduous, marked by sporadic training sessions and personalised workout routines.
Despite his promising recovery, Gordon is not expected to participate in Liverpool's pre-season tour, which kicks off later this month. The focus will be on building his strength and fitness under the guidance of Barry Lewtas in the Under-21 side.
Alex Inglethorpe, the academy manager, spoke to The Athletic about Gordon's difficult season. He voiced his confidence in Gordon's character and ability to return to his pre-injury form. For the moment, Inglethorpe suggests that Gordon needs to reintegrate into the Under-21s during pre-season, reacquaint himself with his body, and regain his rhythm.
The upcoming 2023-24 campaign will likely see Gordon start with the Under-21s while focusing on a return to first-team training. A potential loan move early next year could be on the cards once Gordon regains his full-match fitness.
A Bright Future for Liverpool FC's Prodigy
The journey back to the pitch is often laden with challenges, both physical and mental. But the talented Kaide Gordon seems poised to conquer these obstacles and resume his ascendancy in English football. Liverpool FC and its fanbase are eagerly waiting to welcome back this young star and watch him light up Anfield once again.