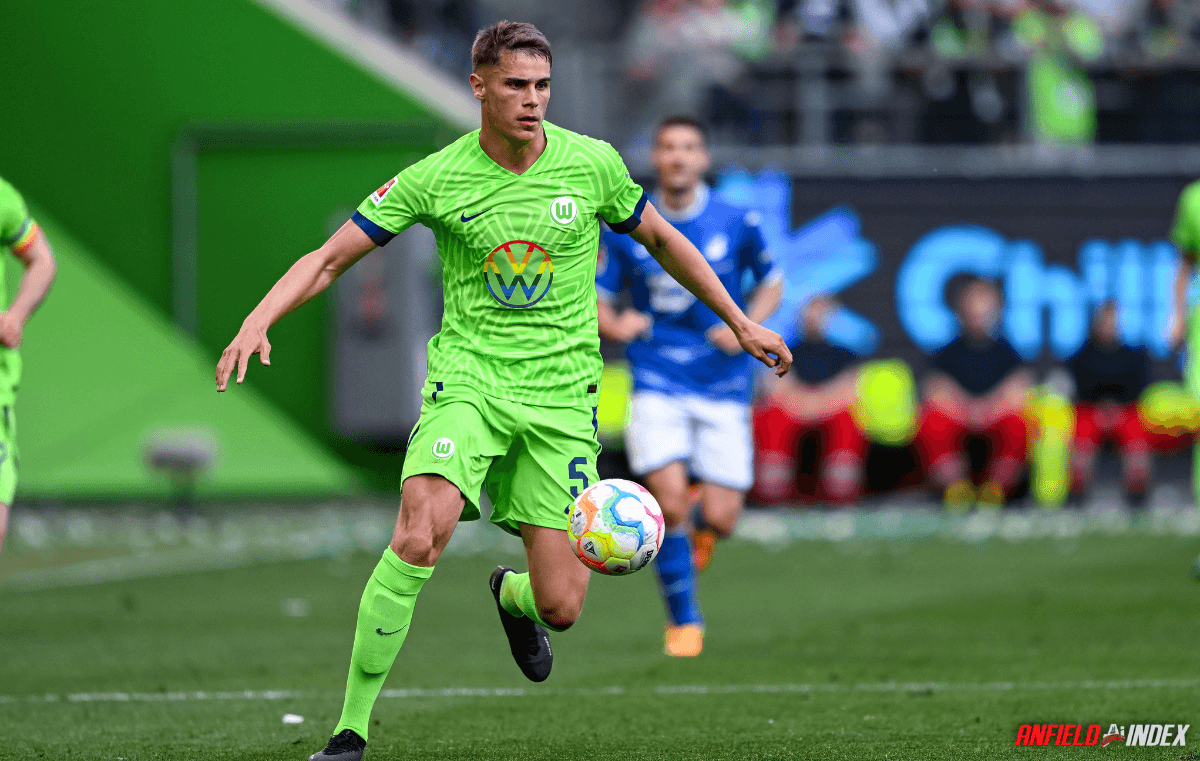 Report: Agent Urging Coveted-Defender to Reject Liverpool FC
Micky van de Ven's Future: A Tug of War Between Liverpool FC and Tottenham
Amidst the buzzing transfer season, Liverpool FC find themselves in a challenging race. The pursuit is for Dutch defender Micky van de Ven, a standout talent of the Bundesliga. However, Jose Forte Rodriguez, Van de Ven's agent, suggests Tottenham could be a potentially fitting destination for the promising star, adding another layer of intrigue to the saga.
Van de Ven: A Rising Star of the Bundesliga
Following a breakout year at VfL Wolfsburg, 22-year-old Van de Ven has drawn attention from Premier League's giants, Liverpool FC and Tottenham. The Dutch centre-back's current market value stands at an impressive £26 million, reflective of his sterling performances on German soil. As reported by WAZ, his agent, Rodriguez, seems to lean towards a move to North London, as discussions between Tottenham and VfL Wolfsburg ensue.
"We have to talk to VfL [Wolfsburg] first. I think Tottenham would be a good move for Micky. But there is still no agreement"
It's clear where Rodriguez's preference lies, hinting at the possible trajectory of Van de Ven's career.

Liverpool FC's Defensive Ambitions: The Clock Ticks
Despite Rodriguez's opinion, Liverpool FC continue to maintain a keen interest in Van de Ven, making the potential transfer all the more intriguing. As the clock ticks down, the Reds' urgency to bolster their defensive options escalates.
Given Liverpool's strategic pursuit of a defender capable of providing cover on the left, Van de Ven, with his towering presence and Wolfsburg pedigree, appears to be a near-perfect match. However, the critical condition lies in Liverpool making a decisive move now to trump Tottenham in this intense transfer race.
Liverpool FC's Conundrum: A Defensive Overhaul or Midfield Reinforcement?
In light of Liverpool's current squad and transfer market scenarios, reinforcing the defence could be a more pressing need than bolstering the midfield. With limited left-sided options available in the transfer window, Liverpool cannot afford to let a talent like Van de Ven slip into the hands of rivals Tottenham.
Van de Ven's agent, nudging the Dutch talent towards a move to North London, adds pressure to Liverpool's pursuit. To stave off Tottenham and secure Van de Ven's signature, the Reds must stir into action promptly, making the coming weeks decisive in the transfer battle.