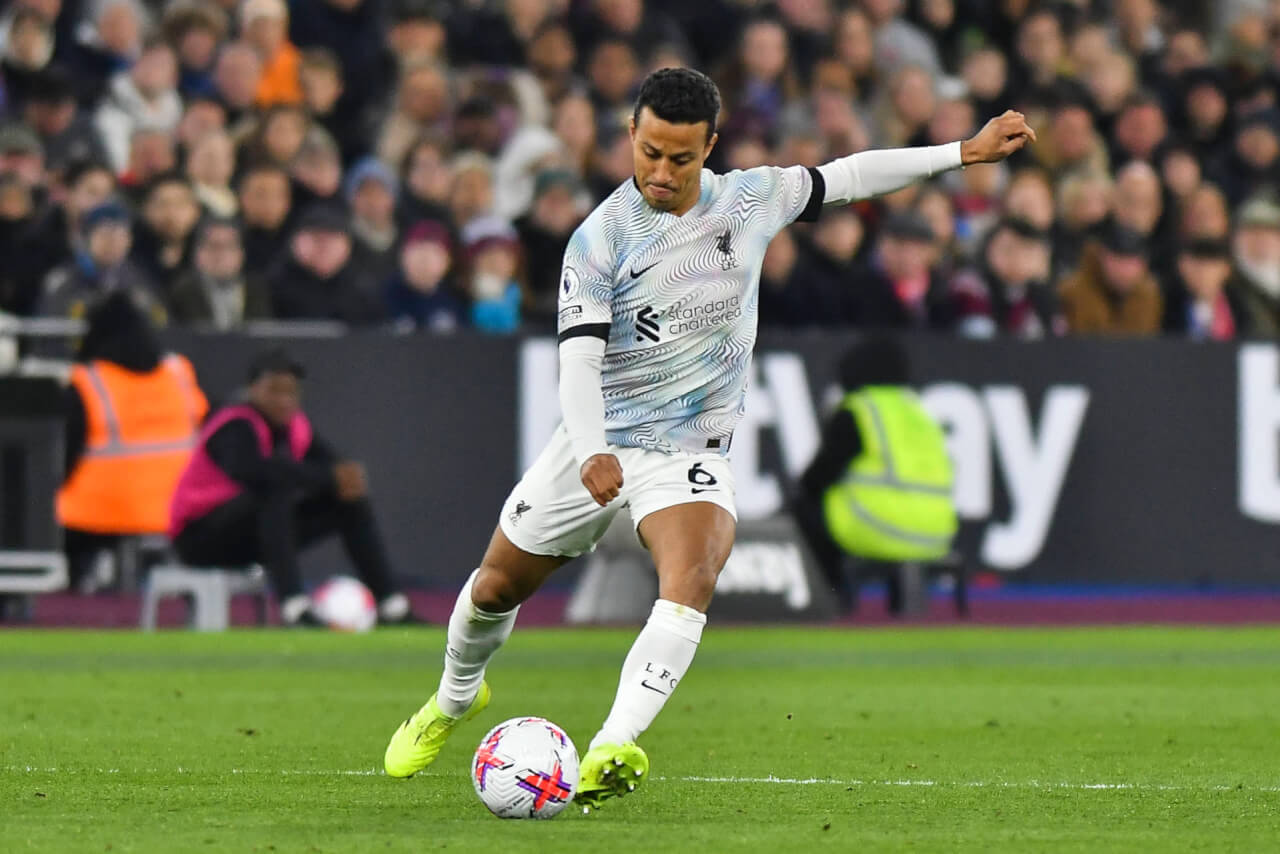 Thiago Dilemma: Necessary Liverpool Sacrifice? - Opinion
The Quintessential Enigma of Thiago's Tenure at Liverpool
When Thiago Alcantara made his grand entrance on the Anfield stage back in 2020, he was welcomed with fanfare, basked in adulation, and plagued by injuries. Liverpool's signing of this dazzling midfielder, reputed as one of the globe's finest, at the cost of £25 million seemed a stroke of genius. Only a month before his signing, he'd danced his way through the Champions League Final, a central figure in the victory against Paris Saint-Germain.
An Uncertain Future Beckons
However, as we reach the summer of 2023, the air of uncertainty surrounding Thiago's future at Anfield grows heavier. The Spaniard has rejected an enticing offer from Saudi Arabia, while the twilight of his four-year deal approaches. Despite this, Liverpool has yet to receive any firm offers, and all suggestions of a departure, including Instagram whispers, are dismissed by Thiago's camp.
Yet, if more propositions roll in over the coming weeks, one cannot help but wonder whether the club's stance and Thiago's intentions might undergo a change.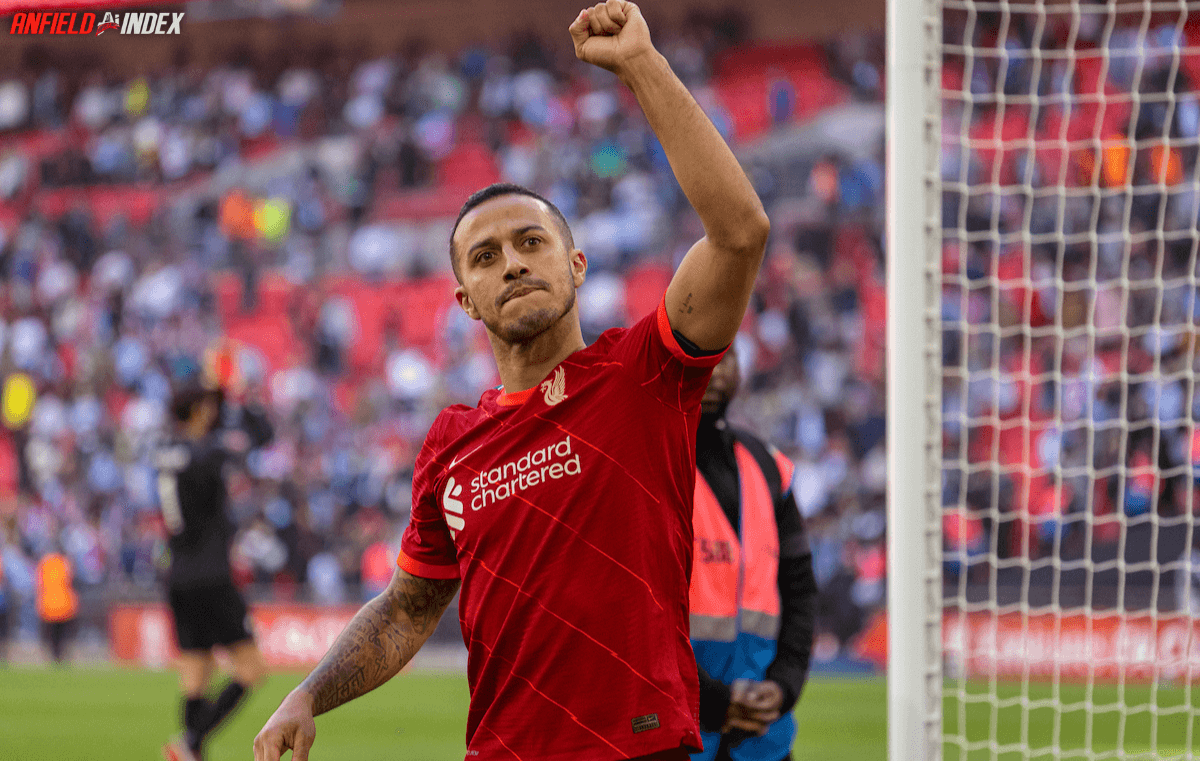 The Changing Landscape of Liverpool's Midfield
Entering the transfer window, offloading Thiago seemed a preposterous thought, given the shape of Liverpool's midfield. Recent additions, Alexis Mac Allister and Dominik Szoboszlai, along with a third new recruit potentially on the horizon, however, has ignited a debate about Thiago's relevance in the team's new 3-box-3 system.
Currently, Liverpool house a diverse roster of eight senior players jostling for three midfield positions beside Trent Alexander-Arnold. The summertime overhaul and the formation shift have thrust Thiago out of his comfort zone, with the first-choice XI remaining elusive.
Assessing Thiago's Role: A Complex Puzzle
Thiago's sporadic appearances last season due to a persistent hip injury have further complicated his position. He was seen featuring in the new system only four times, all as a substitute. He was deployed as the left-sided No 6 twice and once each as the left and right No 10.
While the left-sided No 10 role seems ideal for him, the acquisition of Mac Allister and Curtis Jones' resurgence have nudged the seasoned Spanish international down the order. With Thiago predominantly playing on the left of midfield for Liverpool, the duties of the right-sided No 10 role, including frequent drifts to the wide areas, don't quite dovetail with his style.
Moreover, Thiago's potential at the left-sided No 6 role, where he once formed a formidable double pivot with Fabinho, faces the spectre of Liverpool's expected new addition – a specialist No 6. In games of dominance against weaker opposition, a double pivot of Thiago and Alexander-Arnold controlling the rhythm with their passes might be an enticing scenario. However, Thiago's mobility could come under scrutiny in the deeper role, and his profile doesn't match the athletic, tall, ball-carrying player Liverpool seeks for this position.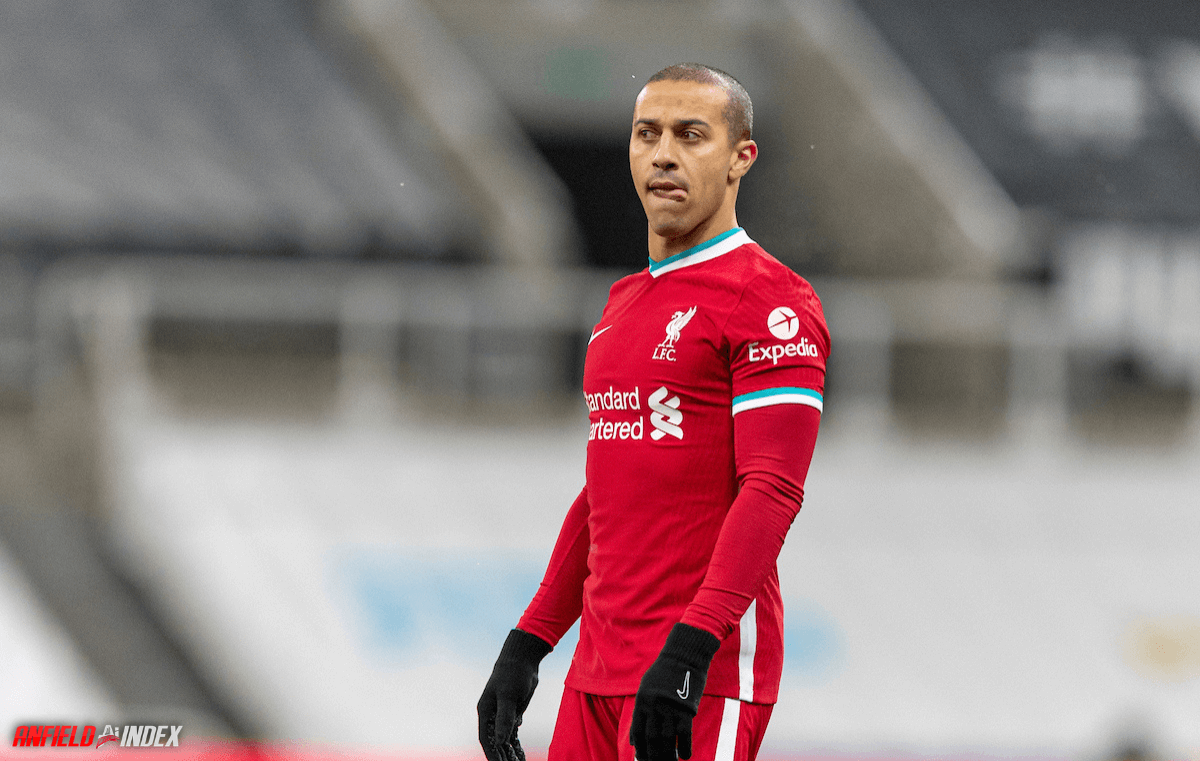 The Injury Conundrum and the 'Luxury Player' Dilemma
Despite these challenges, Thiago's prowess is undeniable, and his tactical acumen suggests a possible adjustment to the new system's requirements. His Achilles heel, however, has been his injury record, which was tenuous at his arrival and has since deteriorated.
Thiago's history of 97 appearances in three seasons out of 168 matches Liverpool has played since his recruitment paints a grim picture. His string of injury woes includes a month-long Covid-19 absence, a brutal challenge from Richarlison, and recurring injuries during crucial matches like the Carabao Cup final and the Champions League final.
Yet, when fit, Thiago's technical mastery is a sight to behold. His unique skill set, encompassing game control with his sensational passing range, is unparalleled in Liverpool and is a rarity in world football. He was even Liverpool's best midfielder in the first half of the previous season.
Despite this, his significant wage packet of £200,000 a week doesn't match his limited role. The hefty salaries of outgoing players like James Milner, Roberto Firmino, Naby Keita, and Alex Oxlade-Chamberlain might have alleviated the wage bill, but an offer for Thiago could present an attractive opportunity to offload another big earner.
Assessing the Implications: The Homegrown Factor and the Financial Aspect
Liverpool's recent criticism lies in their inability to recover substantial fees for outgoing senior players, a fact underscored by the free-transfer departures this summer. Both Thiago and Joel Matip are slated for a similar fate next season. Given that neither features in Liverpool's long-term blueprint, capitalising on the market to generate some revenue makes sense.
Moreover, Liverpool's plans of signing more overseas players necessitates the shedding or non-registration of non-homegrown players. This is where Thiago's departure might offer a resolution.
Should Liverpool find themselves swamped with adequate alternatives, allowing Thiago to leave might not be a calamitous decision. Yet, any decision must be a prudent one. Liverpool should ask themselves if it's worth surrendering another year of a midfield virtuoso's services for a minimal offer.
While there's no pressing need to sell Thiago this summer, should a substantial offer knock on their door, it warrants due consideration.