 Liverpool Analyst Joins Gerrard in Saudi - Journalist
Liverpool's Ray Shearwood Embarks on a New Journey with Steven Gerrard at Al Ettifaq
As reported by James Pearce in The Athletic today, a seismic shift has been noted in Liverpool's staff. The revered analyst, Ray Shearwood, integral to the Liverpool academy, is moving his expertise from the heart of Kirkby to the far reaches of Dammam.
A direct approach from Liverpool's legendary Steven Gerrard swayed Shearwood to trade the familiar greens of Liverpool for the unknown expanse of the Saudi Pro League. A decade-long spell at Liverpool's Kirkby academy, playing a pivotal role in the under-21s since November 2020, Shearwood leaves behind a significant legacy.
He functioned as the under-21s analyst, a critical cog in Barry Lewtas' backroom machinery, shaping the young Reds with his analytical prowess.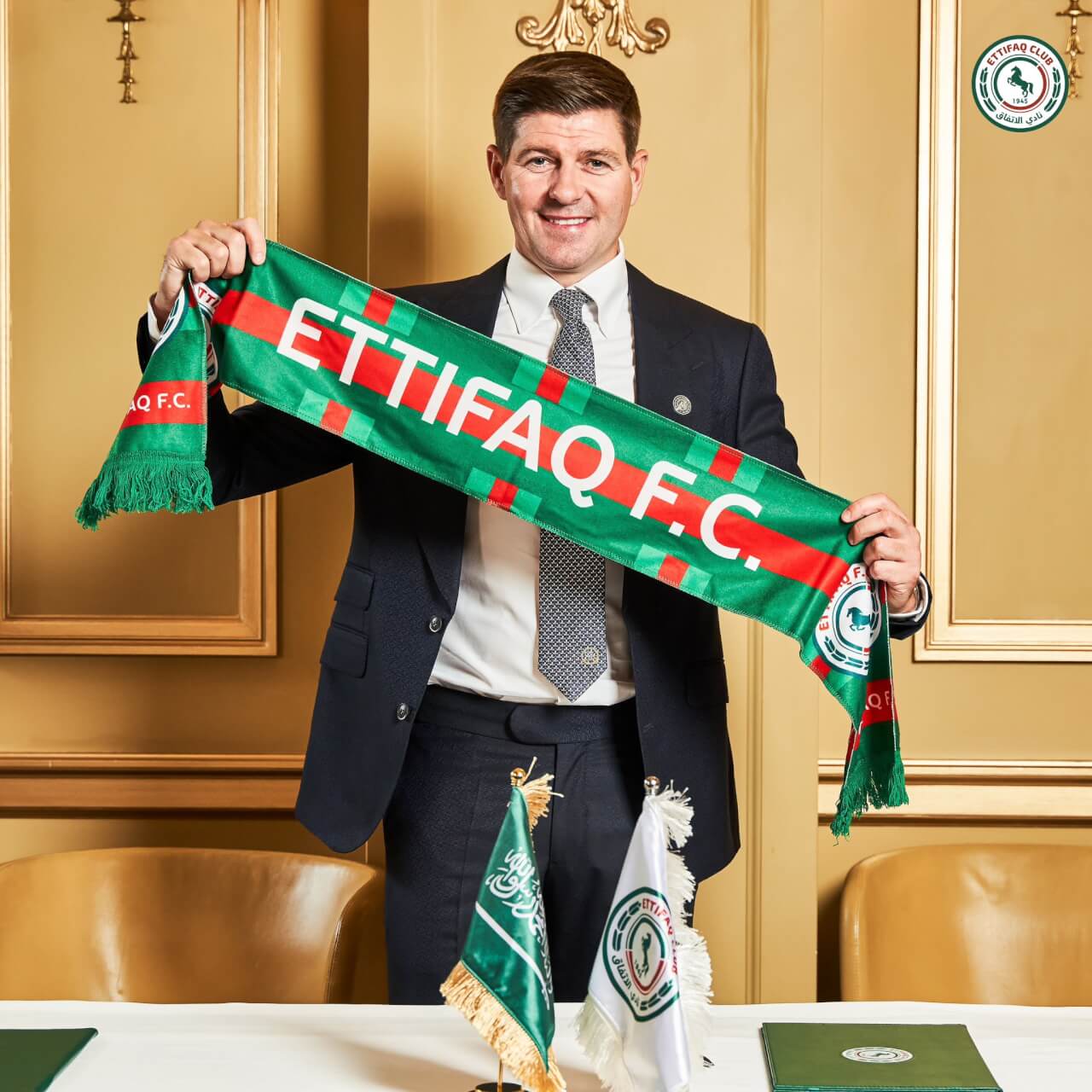 Gerrard's Return to Management: A New Chapter
Steven Gerrard's re-entry into management was only confirmed this week, some nine months post his abrupt departure from Aston Villa. The former Liverpool captain, who etched his legacy in the annals of football history, had originally turned down the offer from Al Ettifaq, despite having engaging talks in Saudi last month.
Nonetheless, Gerrard's indomitable spirit was ignited as discussions resumed last week, prompting him to embrace this unexpected challenge.
Before Gerrard's tumultuous stint at Villa, he had helmed Rangers for a productive three-year tenure. His crowning achievement was guiding the team to the Scottish Premiership title in the 2020-21 season, a testament to his knack for leadership.
In conclusion, Liverpool will bear the loss of a valued staff member, and Gerrard embarks on a new chapter in his managerial career at Al Ettifaq, with Shearwood by his side. The anticipation for their journey in the Middle East is undoubtedly high, as the football world keenly observes their next move.